Wow – it's been over a year since I posted anything here. I didn't realize it had been so long.
Okay, so even though it's hard to be Anna's mommy, she's taught me some things. Most parents of special kids say the same. We didn't choose it, and we'd never ask for it, because really, who WANTS their child to have a disability?
Know what I mean?
Anyway, my friend, Laura Kirk, shared this on her Facebook page and I asked if I could share it here on my blog because there are so many similarities with her life and mine. I hope it blesses you today!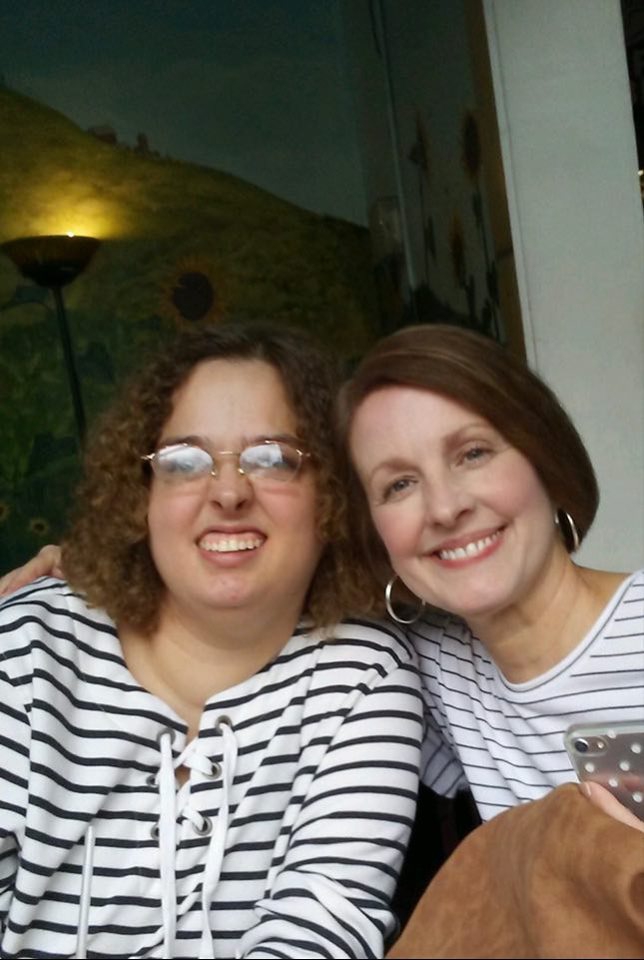 Leslie Kirk brings out the best in me. She causes me to SEE people!
For example: I have learned to curb my annoyance with incompetent drivers. Instead of thinking - that driver needs to take another driving test, I think - maybe they're doing their best, given their circumstances.
Or, when interacting with a seemingly clueless cashier, bank teller, information desk attendant, I try to respond kindly until I eventually receive the proper advice or info I'm looking for. Maybe they're doing their best.
When I see a child with a disability - instead of being embarrassed for the parent or sorry for the child, I actually KNOW what to do and say, that will ring true and help them accurately.
I am more keenly alert to those around me that need extra consideration. Someone who will sit and listen to them, even if what they're saying makes little sense to me or fails to keep my interest. I know they need to feel that what they are saying deserves a kind response and a listening ear. An interested nod. They need to know that they matter.
And, you know what? My life has been enriched by, not only my daughter, but those her existence has caused me to notice, to learn from. They help me to focus on what's truly important. Love. Community. Our need for each other. Our need to be heard. Our need to know that there's a God, and He holds us delicately in His hand.
Leslie's life has thrown open my own curtain to God's throne! Ripped it to shreds. Just like Elisha's servant, God has opened my eyes!
[Elisha prayed, "Lord, open my servant's eyes so he can see." Then the Lord opened his eyes. He looked up and saw the hills. He saw that Elisha was surrounded by horses and chariots. Fire was all around them.
2 Kings 6:17]
I see them! I see that all of heaven is behind me, fighting for me. I see that God loves me more than I could possibly imagine. That He sits on His throne purposefully commanding the universe to bend to the plan He has for me, and, yes, for Leslie. Isn't it amazing that regardless how big or small your God-ordained plan, all heaven and earth are following the commands of the God of this universe to bring it about, to complete it?
God has a remarkable plan for Leslie. He always has.
And, as I walk boldly to the Throne of Grace that resides behind that shredded curtain, He tells me things, miraculous things, beautiful things, hopeful things.
I look into Leslie's eyes, and I see Him looking back at me.
Love and Blessings, Laura K
Laura lives with her husband, Walter, and adult special needs daughter, Leslie, in the small town of Bremen, Georgia, fifty miles west of Atlanta. She's the life coach for Leslie, and enjoys volunteer work in her community, and taking trips to the beach. Gardening, canning, and yard work fill her spring and summer days.
Laura is also writing women's fiction.