A Sister's Love
Thursday, May 16, 2019 by pam
Yesterday was Anna's 28th birthday. I didn't have the energy to blog about it as there are other things going on in my life that are not only stressful, but are almost paralyzing me emotionally.
However, my youngest daughter, Mary, posted this on Facebook. I didn't see it until this morning. At first, I couldn't breathe. Then I burst into tears – full on ugly cry. How perfectly she captured our family's emotions and pain and even our joy.
I had to share it with you.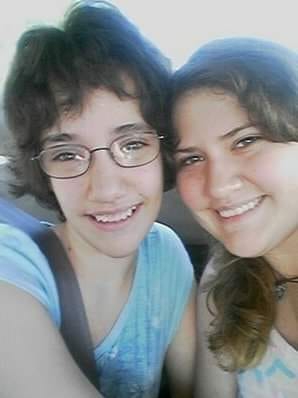 This photo is over 10 years old and it is still to this day one of my favorites. Looking at it, you get to see one of Anna's rare smiles. What you don't see is moments before this photo, she has having a seizure so bad that we had to pull the car over. You don't see a mothers tears over a child that will never grow up. You don't see the hospital visits. The moments of frustration and grief. You don't see the little girl wishing she could have a "normal" sister/friend.
Today is a beautiful day where we get to celebrate Anna's life. But it is also a day we mourn all the things she will never get to do. I wish more than anything, she could go to college and get married. To live out her dreams. To have a life like everyone else. But despite these wishes, I cannot begin to express my joy that Anna knows Jesus. She wants her family to pray and sing worship songs. She sings along with us. She prays with us. Despite being low functioning on the autism spectrum, she knows the Creator of the Universe and she LOVES Him. Knowing that encourages me to keep telling others about Christ and what He did for us.
Happy Birthday Anna. I love you, sister.
Glory to God.
---