Show You!
Monday, September 11, 2017 by pam
Okay, so I should have posted this when it happened, but I didn't. Still, it's worth sharing.
Anna says words and phrases all the time. Most of the time, we can figure out what she means. Sometimes, we can't. Some things are from her videos and some are from her books. For the last 15 years or more, she's been saying, "Show you!" over and over and over. And I always say, "Show me what, babe?" and she never responds. She just keeps repeating it.
Well, in May, I was putting the harness she wears on the bus on her, and as I've been doing since she started riding a bus, I prayed over her. The same prayer I've been saying for 20 years or so. "The Lord bless you and keep you, Anna. The Lord grant you a happy, compliant and seizure free day and traveling mercies." And I zip up the harness. Well, that day, as I was zipping her up, she said, "Show you!" and I froze. It clicked. And I said, "Bless you?" and she said, "Yay!" and smiled.
All this time, my girl was saying "Bless you". How about that?
Bless you, friends, from me and Anna!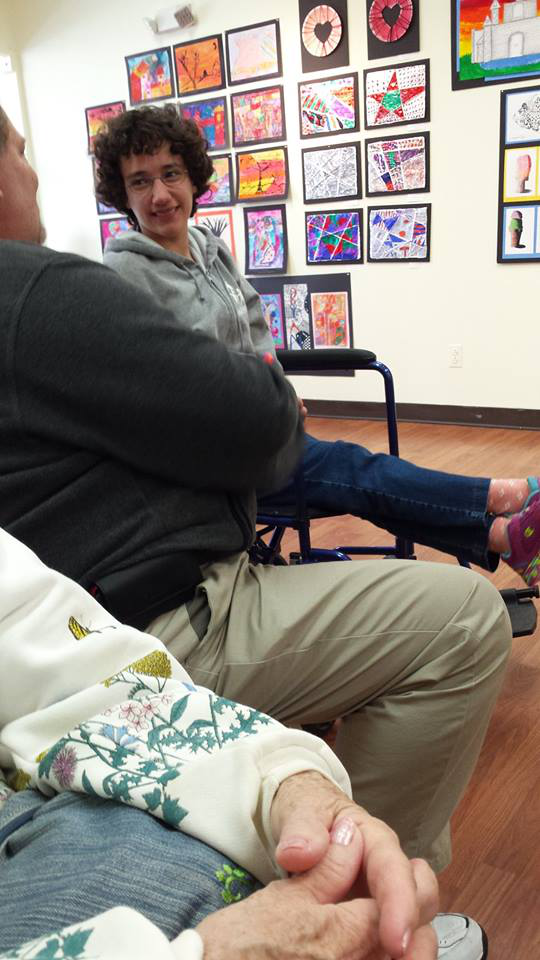 ---