FIRST BONUS Post for the Children's Book Scavenger Hunt
Saturday, September 14, 2019 by pam
If you're looking for Stop #8 on the Children's Book Scavenger Hunt, go here: https://pamhalter.com/fairiesfantasyfaith/171-Childrens-Book-Scavenger-Hunt-Stop-8
In July 2018, Kim & I were super excited to win a Realm Award in the children's book category at the Realm Makers Conference for Willoughby and the Terribly Itchy Itch. It was the first time they had a children's book category.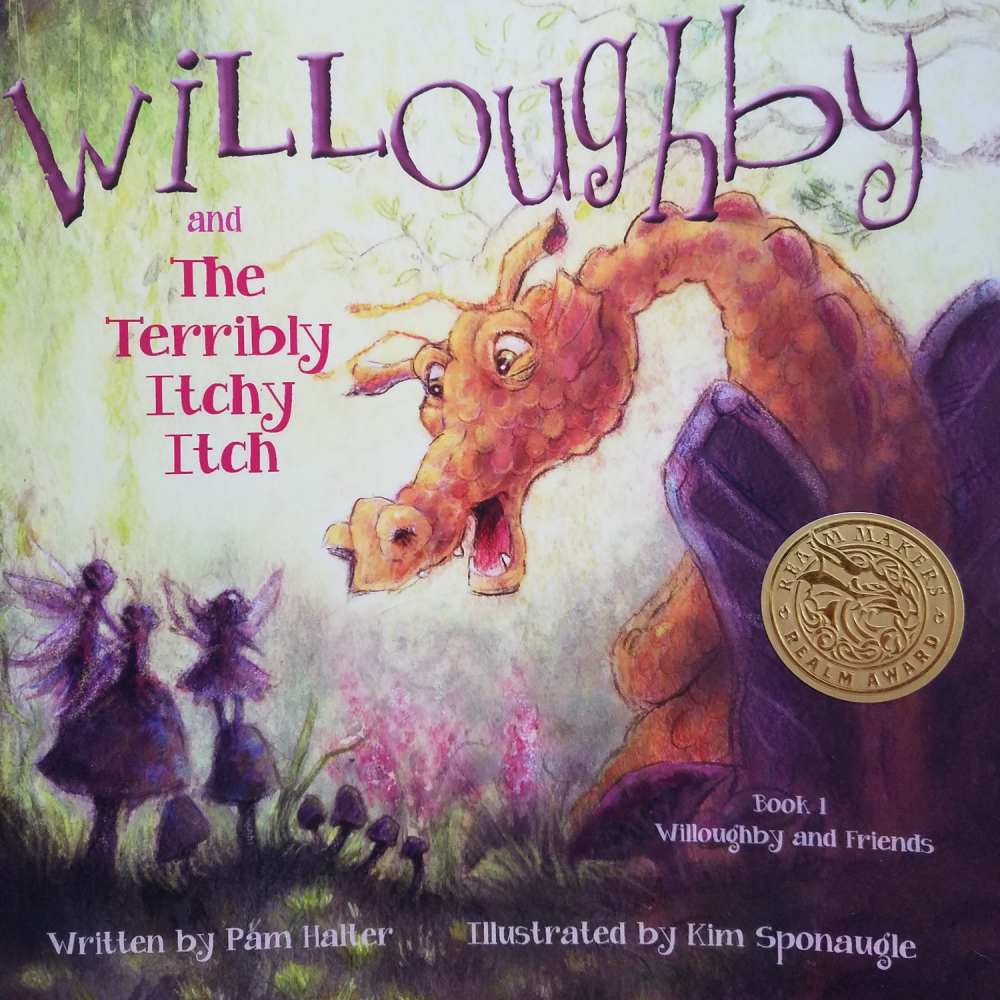 Because of that award, we had an interview on Family Fiction Magazine. There's information there about how and why we started Willoughby and Friends.
Here's the link for the interview: https://www.familyfiction.com/childrens-qa-pam-halter-willoughby-friends/
Willoughby's best friends are the fairies, Rosewings, Daisywings, and Violetwings. To be entered into a drawing for a fun fairy sticker book, go to the interview and let us know what your favorite part was. And tell us who your BFF is! (This drawing is not part of the final prizes for the Scavenger Hunt – it's Willoughby's personal prize and will be closed on 9/15 at midnight EST)
If you missed first the stop on the Scavenger Hunt yesterday, please go to https://lisatawnbergren.com/2019/09/childrens-book-scavenger-hunt-stop-1/ and get all the info to take part!
---