Willoughby is excited to welcome you to the Christian Children's Book Scavenger Hunt STOP #8! Woo Hoo! If you are just joining us, please begin at https://lisatawnbergren.com/2019/09/childrens-book-scavenger-hunt-stop-1/ to collect the clues in order, so you're able to get in the running to win one of three sets of books!
The hunt runs from 9/13 at noon Mountain time until 9/15 at midnight Mountain. This contest is open to international entrants.
Willoughby's new book is Willoughby Goes A Wee Bit Batty. In this story, Willoughby meets a friend with a special need.
Back Cover Copy:
Willoughby loves looking at his fabulous treasure trove every night before going to bed. One evening, he hears a CRASH outside. A mysterious creature has flown into his back-scratching tree and needs help. What will Willoughby do? Help a new friend or protect his Treasure?
Willoughby is a young, somewhat clumsy, gentle dragon who is learning to live and interact with friends from the Meadow near his home in the Land of Dern. In this picture book series for ages 4-8, Willoughby learns about friendship, getting along with creatures different from himself, and discovers he can do things he never thought he could.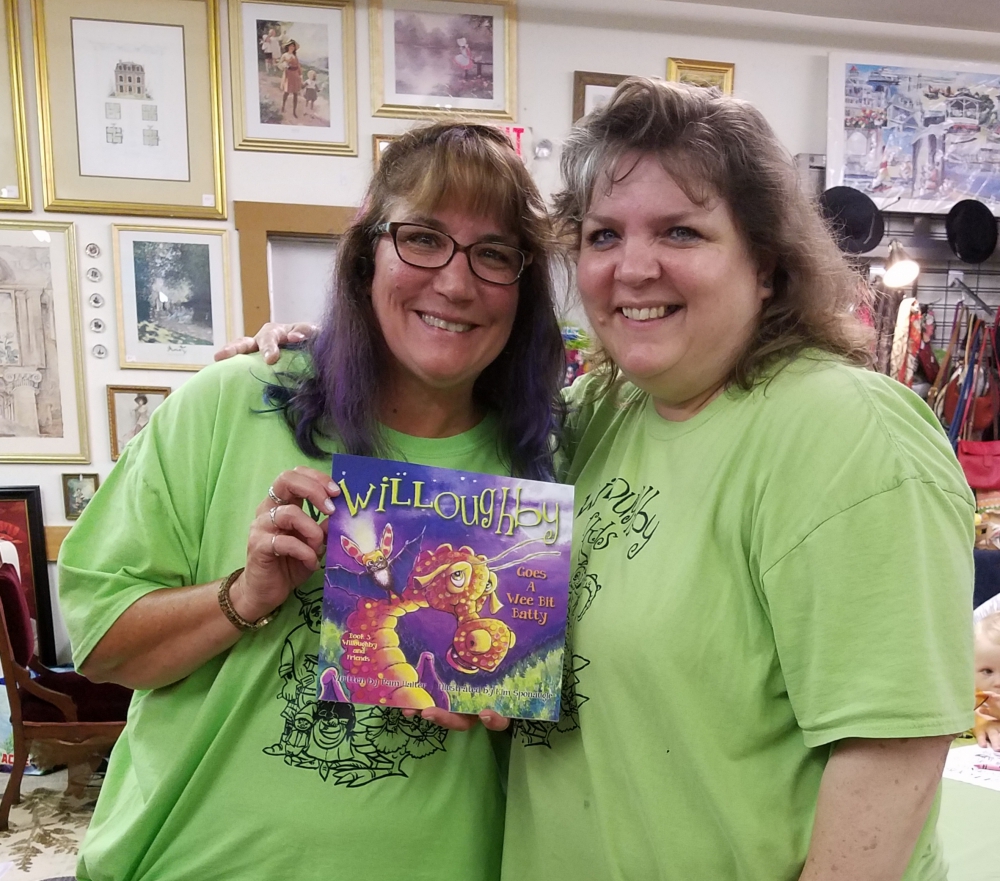 Willoughby Goes A Wee Bit Batty is different from the first two stories. In Batty, Willoughby meets a bat, Woodside, who has damaged radar, making him "blind" in a sense.
Why did I choose to include a special needs character? Special needs are a normal part of my life. My oldest daughter, Anna, is on the autism spectrum, has extreme mental retardation (she's 28 years old, but functions at a low 18 months), a blood disorder, and a rare seizure disorder called Lennox Gastaut Sydrome, which is incurable and almost impossible to control. Anna's seizures are not controlled. She has 2-5 every day, sometimes more, especially when the barometric pressure changes.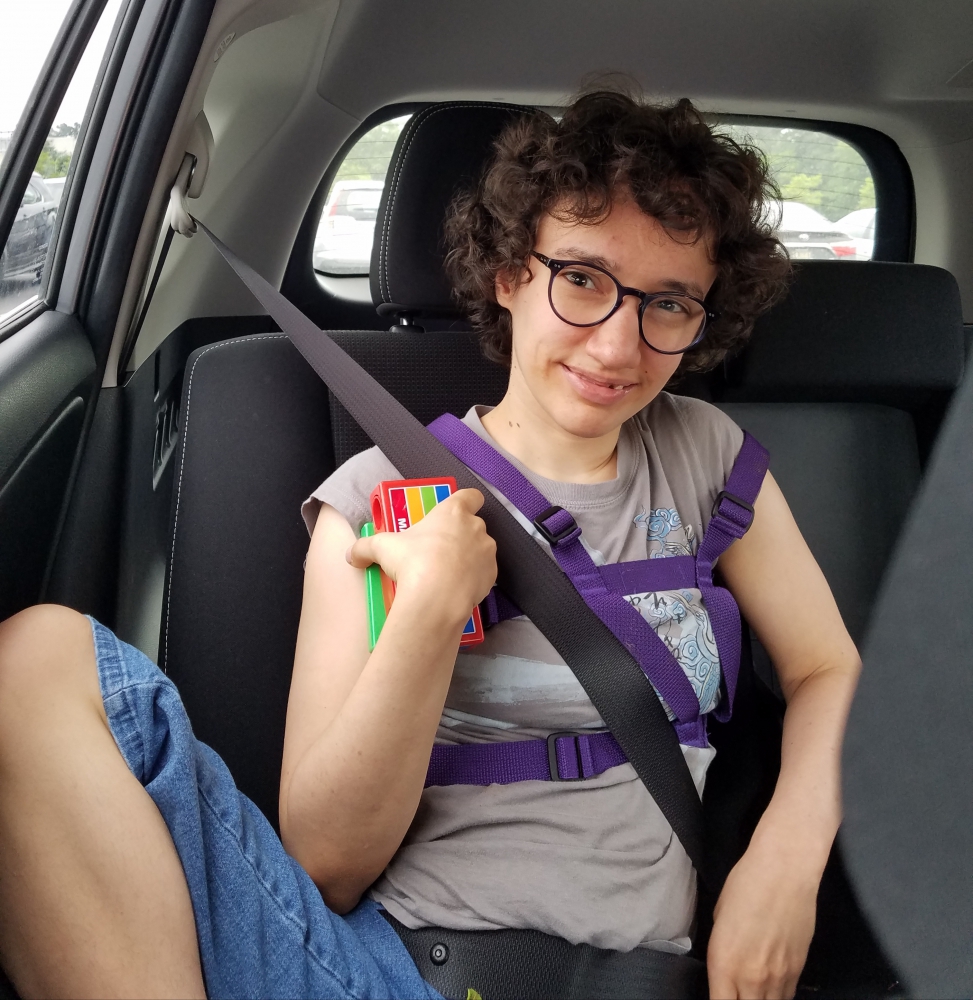 Anna attends an adult day care, and I'm involved with parties and crafts and other activities, so I've gotten to know the kids and several of the moms. People with special needs are everywhere, so why don't we see more in stories? I'm not sure. But for me, it's as natural as breathing to include characters with special needs in my writing. Woodside will not be the only character with a special need. We'll meet Bart, the troll under the bridge who has Tourette Syndrome, and a few more I'm working on. And Willoughby makes friends with them all.
Willoughby is all about friendship. Showing kindness to creatures different from himself. Kids like to imitate characters they enjoy, so my goal with Willoughby is to give them a fun character they can be like, enjoying his adventures, and making the world around them a friendlier place!
My illustrator is my best friend, Kim Sponaugle. We work together on all Willoughby's stories. For Batty, Kim realized the illustrations were a bit dark since bats are nocturnal. She wondered how she could lighten them up, aside from the moon, stars, and fireflies. She came up with bio-luminescent mushrooms, so we did some research, and besides Kim adding them to many of the illustrations, I also wrote up some information about bioluminescent things and added it to the back of the book. This was our unplanned first step into STEM. We're hoping school/library visits will come out of it, and we're looking forward to doing more fun things that include other STEM information in a story kids will enjoy reading over and over.
THE NEXT CLUE FOR THE SCAVENGER HUNT TO WRITE DOWN IS: it. You
LINK TO THE NEXT STOP IN THE HUNT: http://www.sarahparkerrubio.com/ccbsh-stop9/
*Extra prize! Leave a comment and let us know if you loved or hated science to be entered into a drawing for a Grow Your Own Glowing Mushrooms kit! (This drawing is not part of the final prizes for the Scavenger Hunt – it's Willoughby's personal prize and will be closed on 9/15 at midnight EST)
**As an added bonus, come back here tomorrow and Sunday for additional posts and prizes (not part of the Scavenger Hunt)!