Hey, FFFers! Hooray! It's here! Fairyeater is One-Year-Old today!!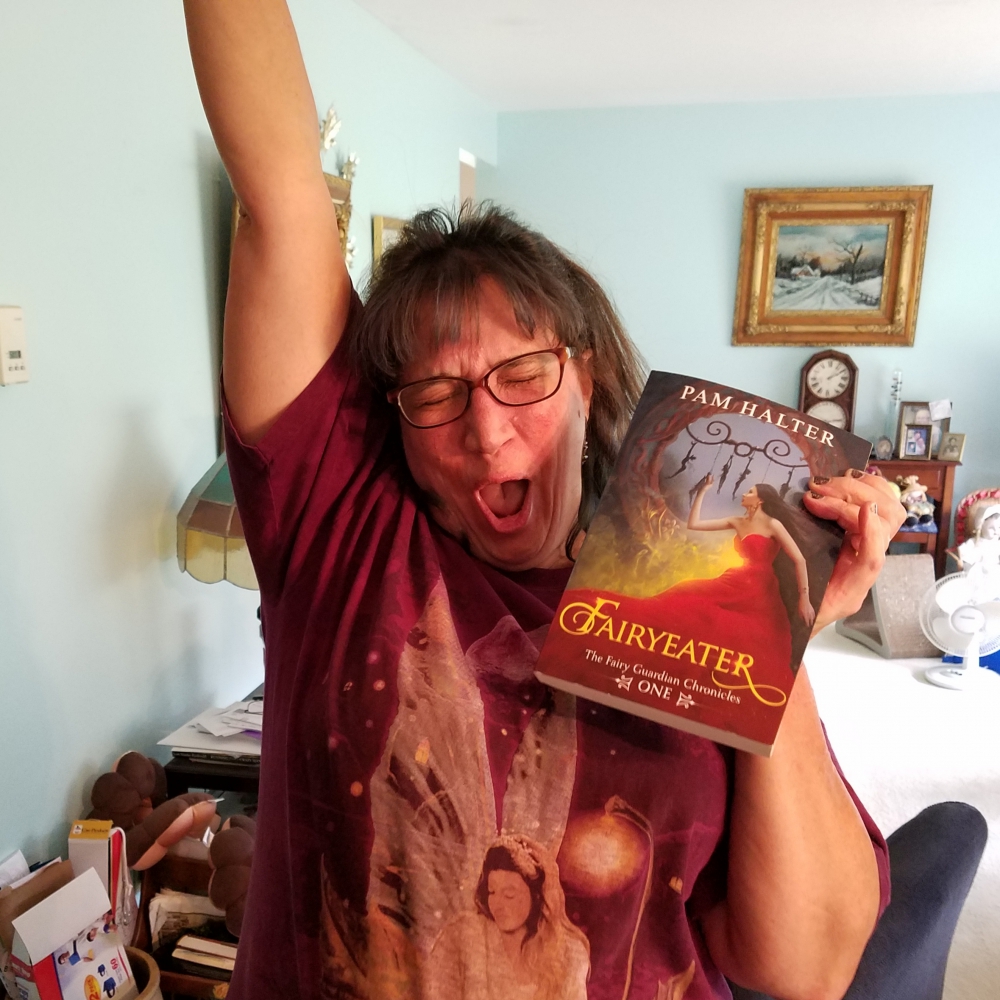 I can hardly believe it's been a year since the release. I've had so much fun taking part in Facebook parties, book signings, and conferences!
I'm one of the rare extroverted writers, so I enjoy the marketing and parties and meeting people.
Most of an author's time is spent alone during the writing process, but we can't do it without the help and support of friends. Especially writing friends.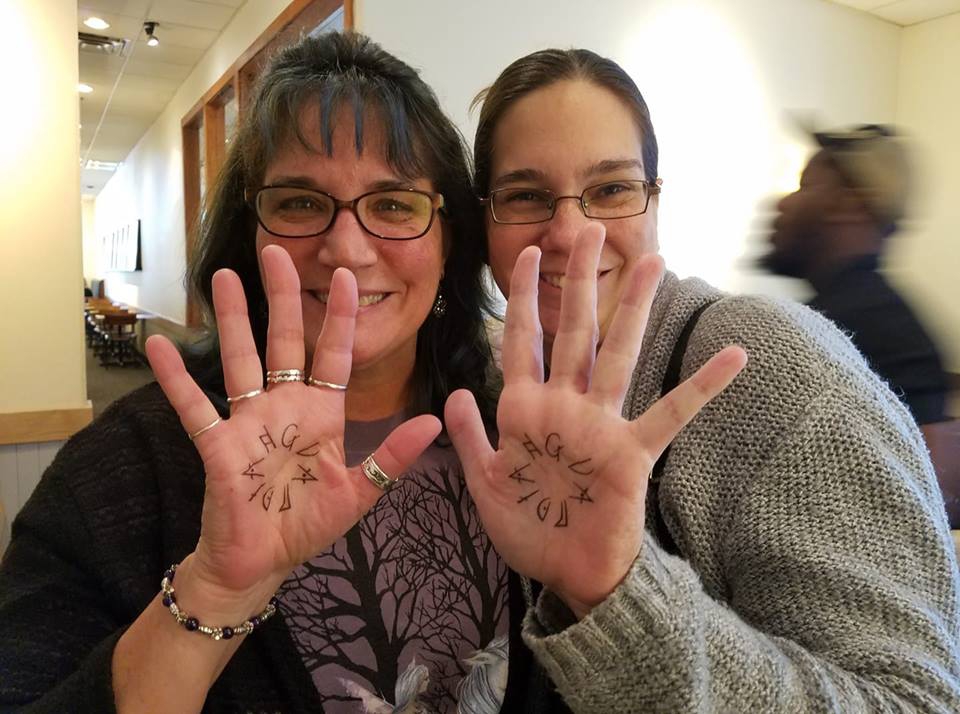 (that's me and Realm Makers director, Becky Minor, on Release Day last year)
When I first started to work on Fairyeater, I wrote the prologue and sent it to my friend, novelist Joyce Magnin https://www.joycemagnin.com/ She read it and said, "You just found your voice!" Without her encouragement, I probably wouldn't have gone much further with the story.
See, I'm a picture book author at heart. Writing novels is so different and requires different skills. To do it right, it takes a long time. But I wrote and learned from friends like Joyce, and also Nancy Rue. http://www.nancyrue.com/
We're all part of a writers group, The Crue, and have been together since 2003. I would have given up altogether without them.
I also want to give a shoutout to the Greater Phildadelphia Christian Writers Fellowship, Storycrafters, and the newly formed South Jersey Christian Writers Fellowship!
After the writing process, authors need a good editor, and I met a wonderful one at the Realm Makers Conference www.realmmakers.com
Michele Israel Harper www.lovetoreadlovetowritepublishing.com didn't just accept my manuscript. She came along side me to help me make the story stronger and better. She made me feel like a REAL author! And she's a good friend.
The most important support an author can have is their family. I could not attend conferences and workshops without my husband, Daryl, who takes care of our special needs adult daughter, Anna.
My youngest daughter, Mary, read pages and pages for me and gave me feedback. She also never forgets to ask how my writing is going.
My brother, Sam, created two characters in the story – Tar and Ode. He also cheers me on whenever I need it.
Even my non-writing friends are happy to encourage me. I'm so blessed!
I've had a whirlwind year because of Fairyeater and I'd like to share a few highlights.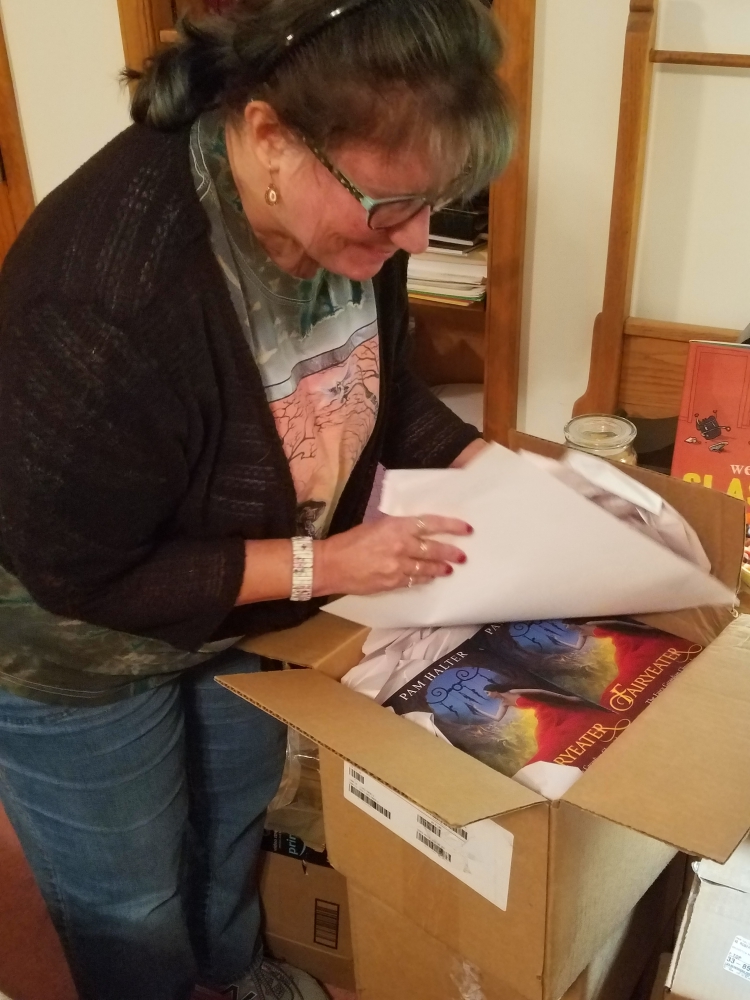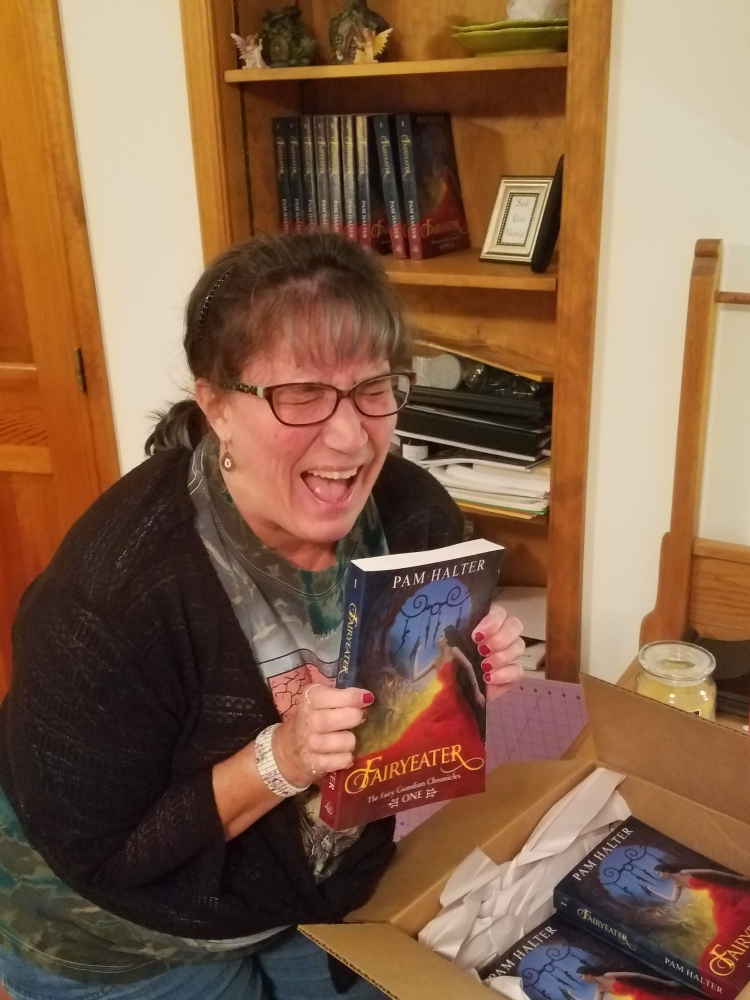 I opened my first case of my very own novel!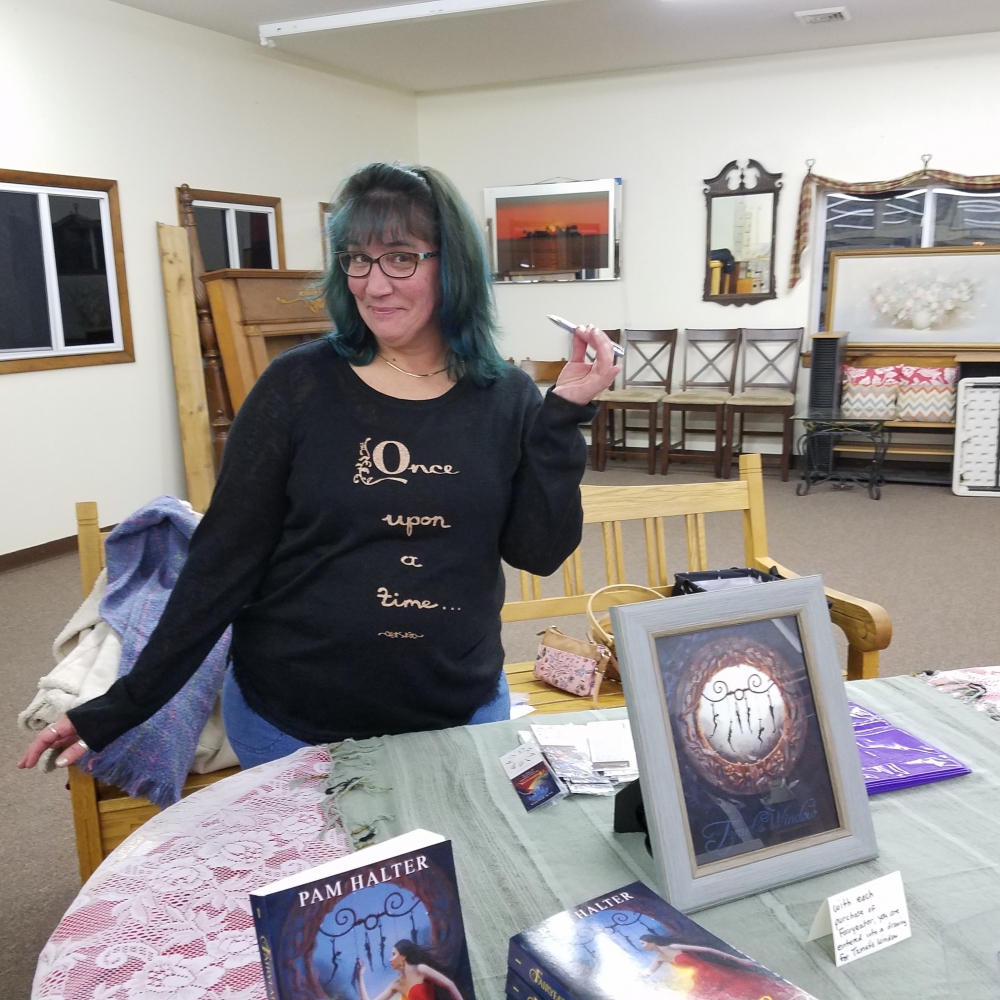 Here I am at my very first formal book signing at ACORN Village, a local business that carries all my books and always lets me have book parties. Thank you, Sherri!
I met the author who inspired me to write fantasy; Terry Brooks. He's the best-selling author of the Shannara series.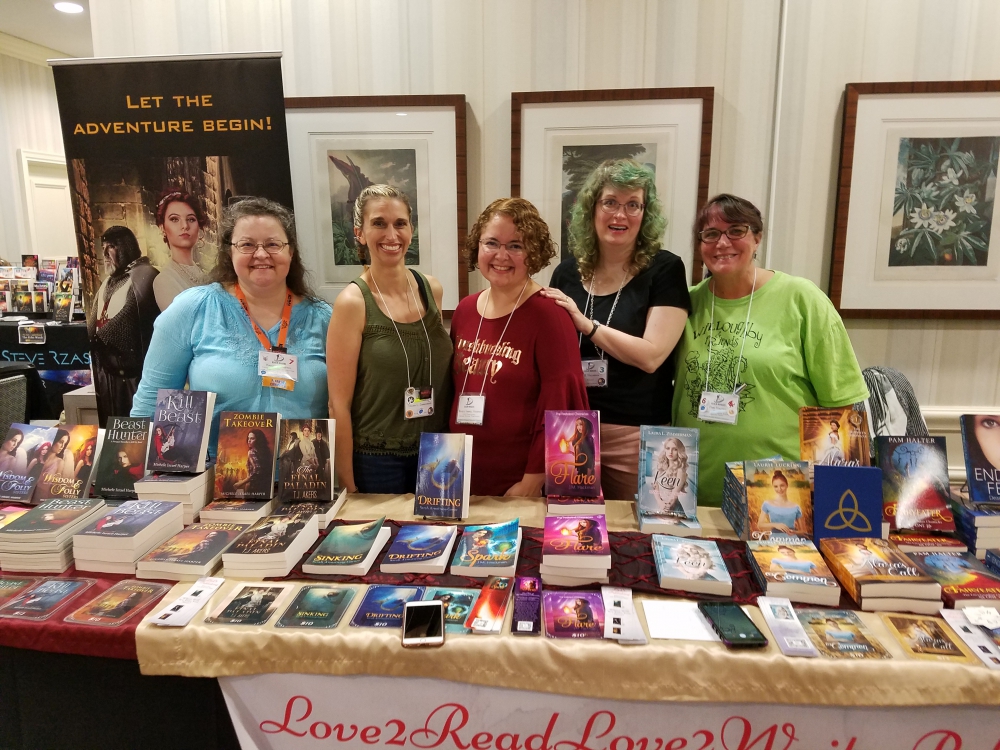 I became part of a warm and close publishing family.
Thank you, Michele, Joyce, Nancy, and everyone who supported and encouraged me! I'm working on the prequel now (slowly, I admit) and am hoping to have it done before next October. Haha!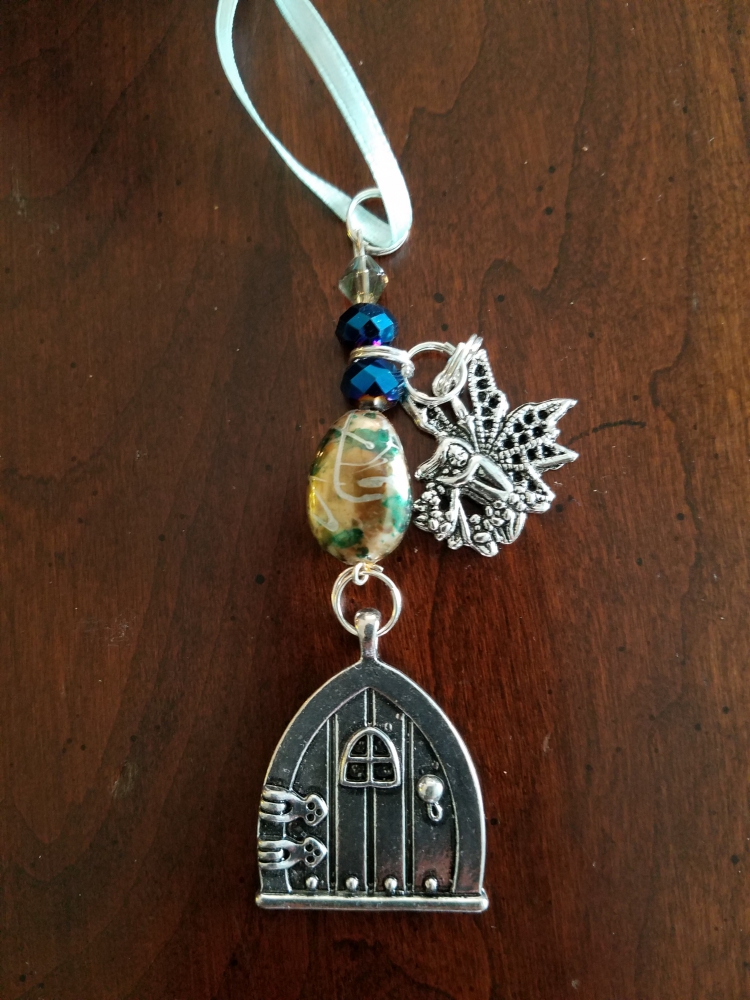 To complete the celebration week for Fairyeater, I'll give a fairy ornament to the first five people who leave a comment here.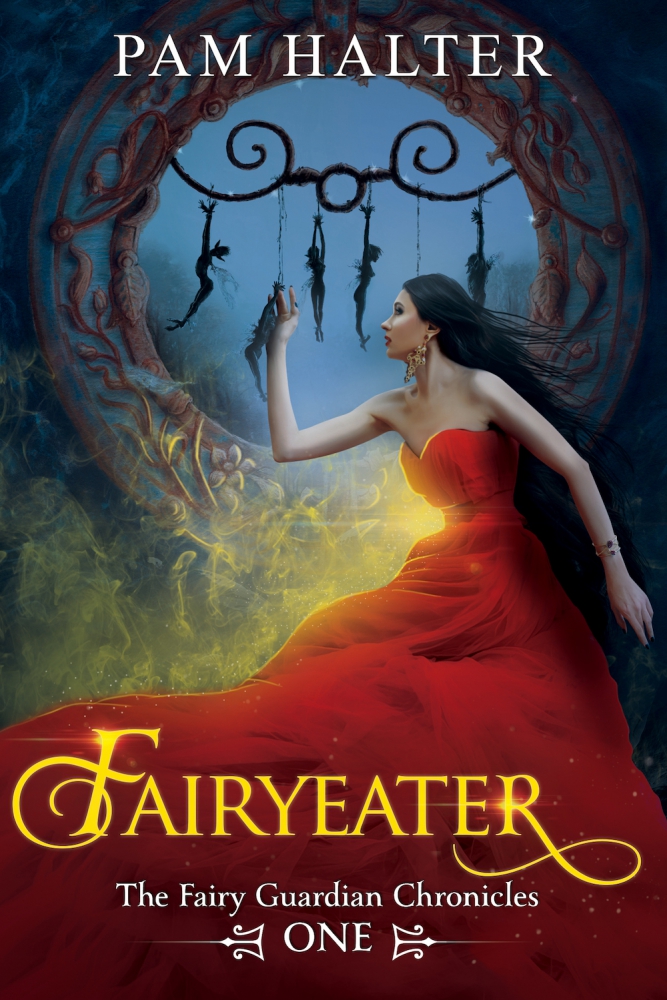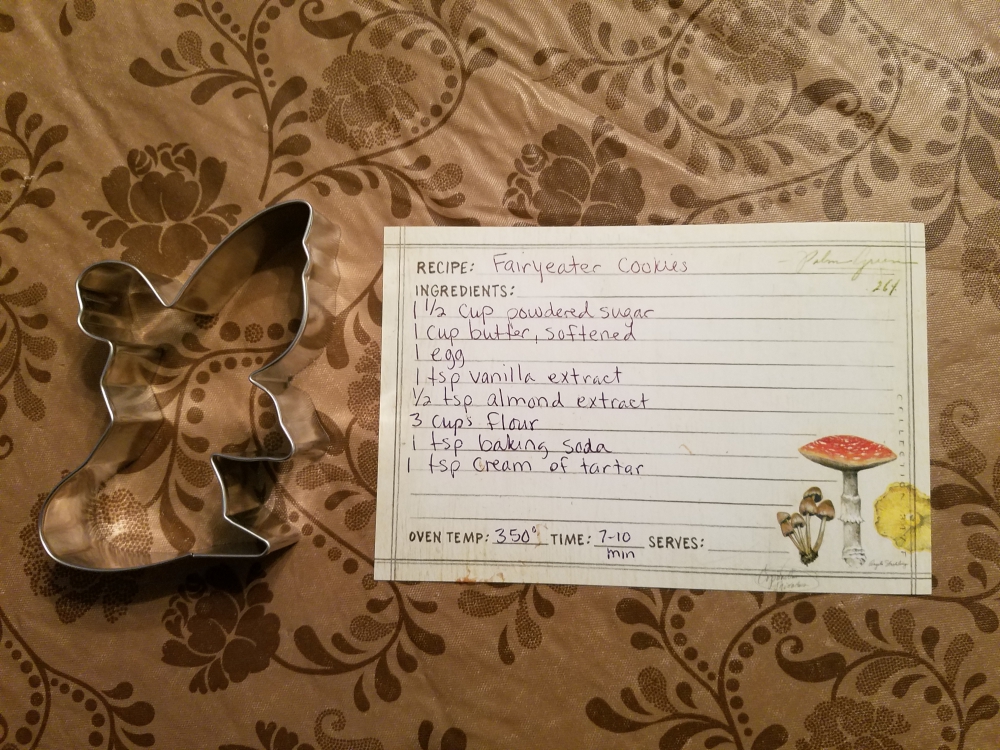 And ALL the comments left on ALL this week's birthday celebration posts will be entered into a drawing for a paperback copy of Fairyeater and a fairy cookie cutter & recipe … so you can become a fairyeater, too!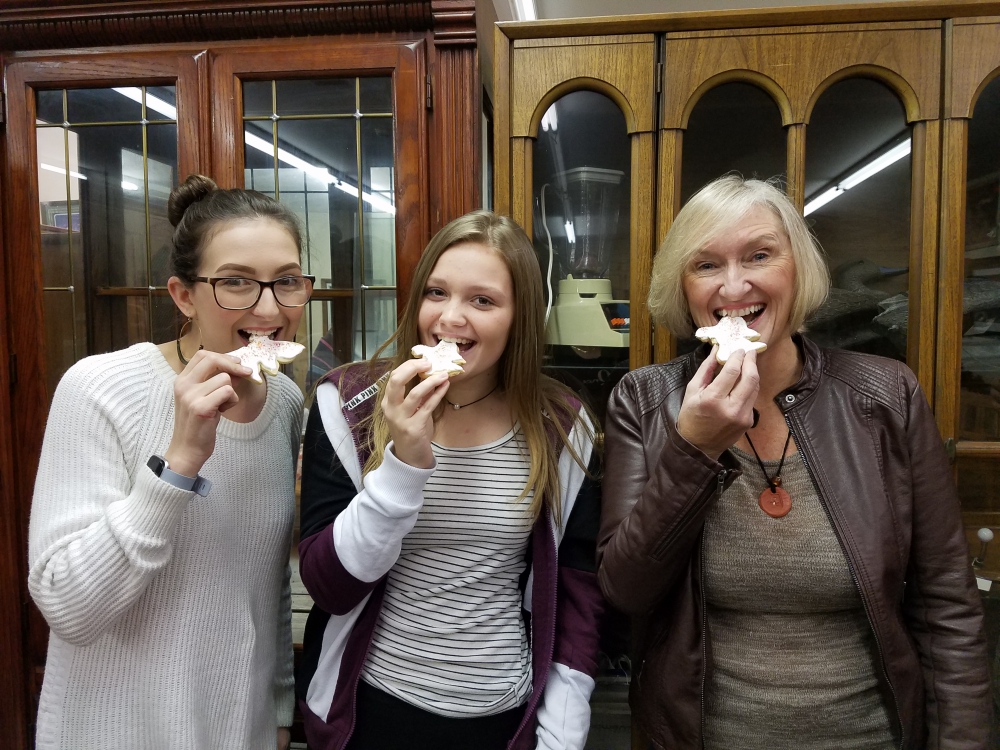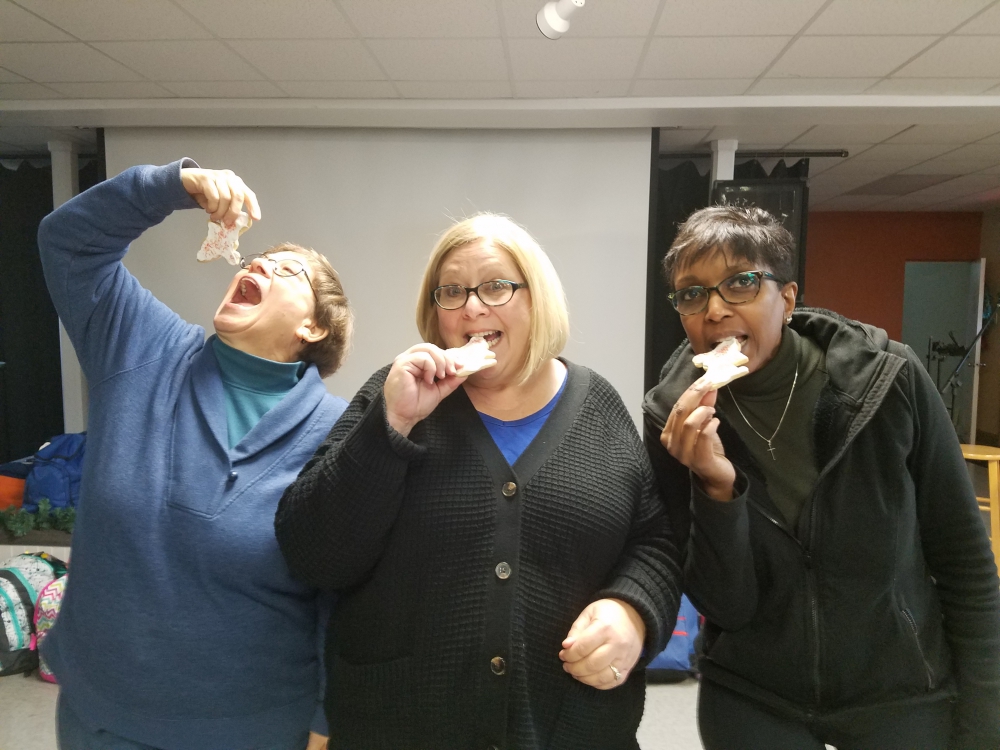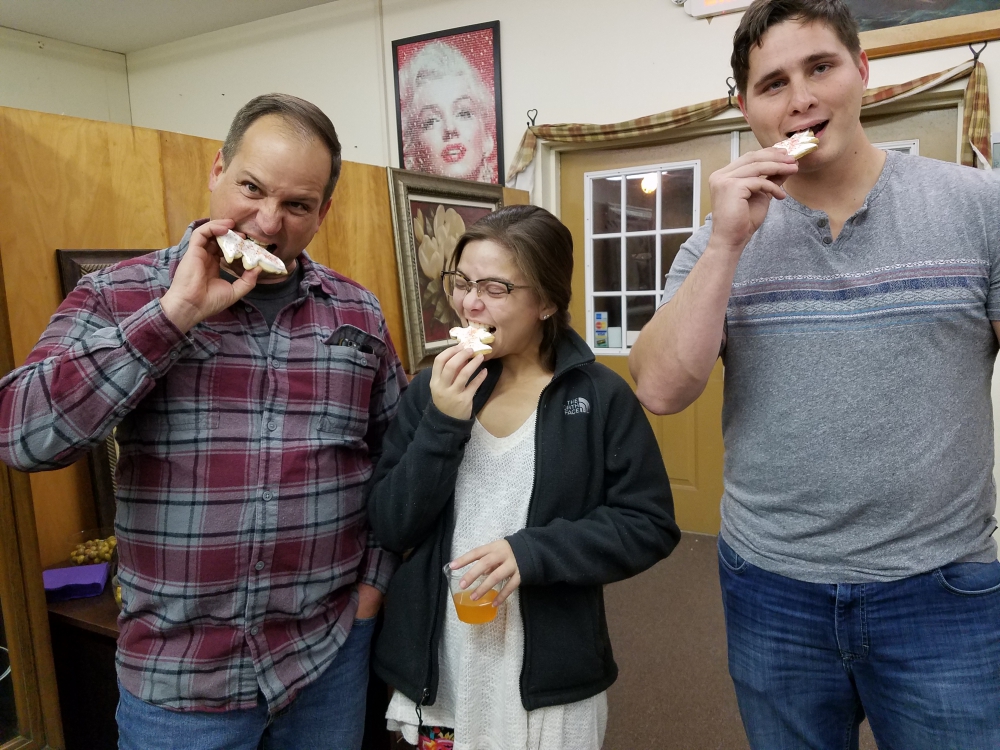 Don't forget the FREE ways you can help me (and other authors, too!)
Go to Amazon and type in Fairyeater in the search bar. When the page comes up, add it to your Wishlist. This will boost Fairyeater in the search engines.
If you've read Fairyeater, please leave a review on Amazon and Goodreads.
You can also follow me on Amazon: www.amazon.com/author/pamhalter
And like my page on Facebook: https://www.facebook.com/authorpamhalter/
Thanks for continuing to celebrate Fairyeater with me! If you missed the other posts, check them out!
*all drawings close TONIGHT at 10pm EST*
Prizes will be drawn and announced TOMORROW, Sat. Oct. 26th.