Hey, everyone! Are you enjoying Dragons and Drinks?
This blog post is for those who are attending the event RIGHT NOW – Tuesday, Sept. 23rd – 730-930pm EST.
If you've gotten this far checking out my website, I have a prize to offer. The first six (6) people who leave a comment about what kind of glass/cup I'm drinking out of during the event will win a print of Tzmet's Window!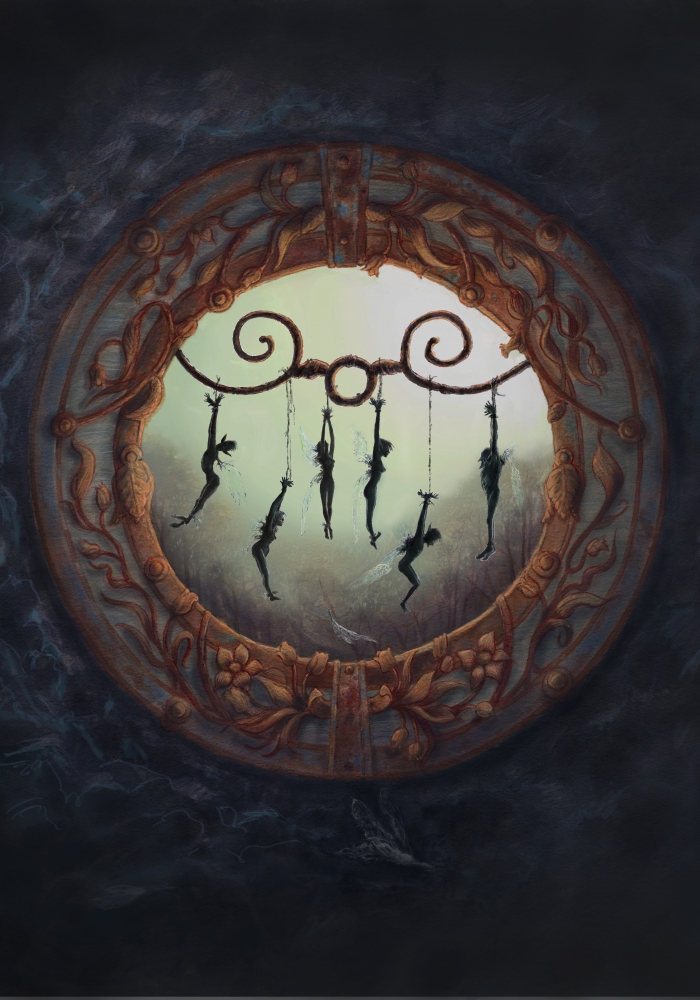 My bestie, Kim Sponaugle, www.picturekitchenstudio.com designed and drew it for the front cover of my YA fantasy novel, Fairyeater. Isn't it fabulously creepy??
Here it is on the cover!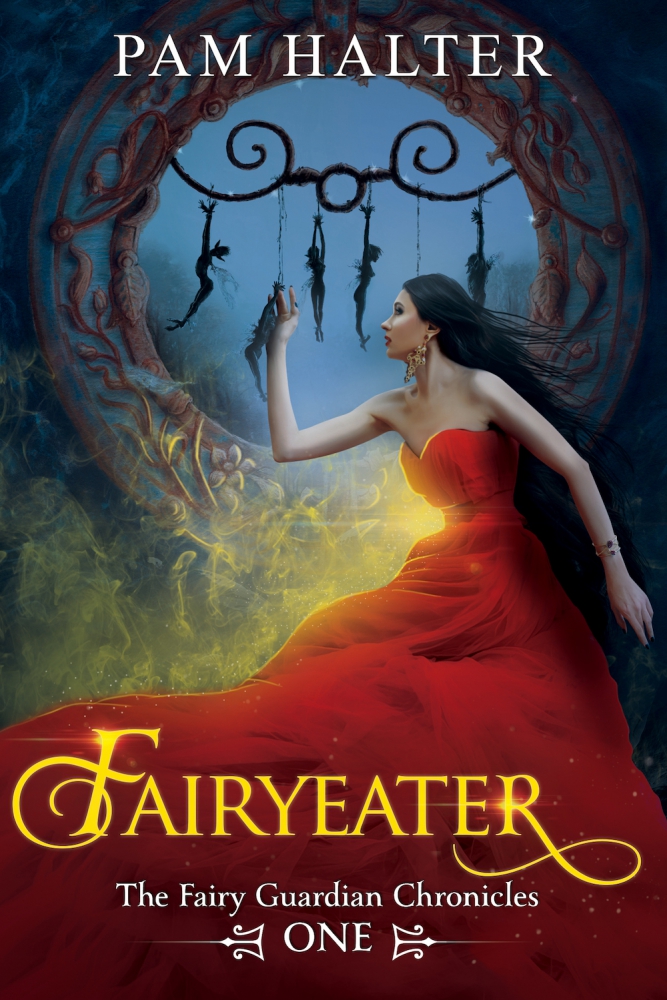 Yep, that's the witch, Tzmet, who captures, dries, and eats fairies to gain their power. She also loves her bling, so when she goes out to hunt fairies or generally wreak havoc, she looks like (as my husband put it) she's going to the prom. haha!
Here's what the story is about:
All fifteen-year-old Akeela has ever wanted is an ordinary family who will love her. But the only mother she has ever known is the old hag, Krezma, who berates her night and day. Why did the old woman even take her in?
But Krezma knows her charge is no ordinary child. She can see the auras surrounding living things and can communicate with fairies. And the birthmark on her palm reveals a secret Krezma must hold close for the child's safety.
A secret that the witch, Tzmet, hunts for night and day, drying and eating fairies for the power they contain. When Akeela discovers her fate lies in being the next Fairy Guardian, all hope for an ordinary life dissipates like the dreams they were. She must protect the fairies from the witch—and an even darker power that threatens them all.
Akeela is unwillingly thrust into an adventure that will not end until she decides to accept her fate and give up on her dream.
Maybe even her life.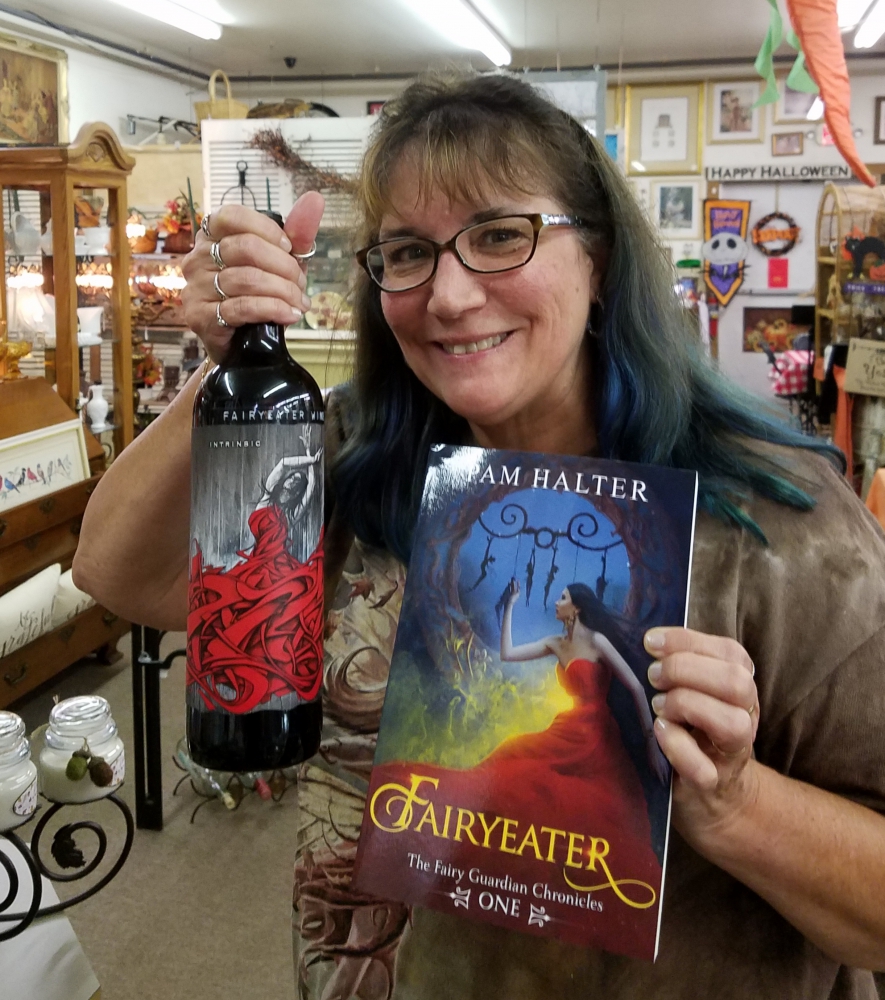 If you buy a copy of Fairyeater and enjoy it, please consider leaving a review on Goodreads or Amazon. Thanks!