hey FFFers! I'm excited to share some behind the scenes stuff with you for my short story ~ The Royal Treatment ~ in the anthology, TALES FROM THE TOWER, an anthology about Rapunzel.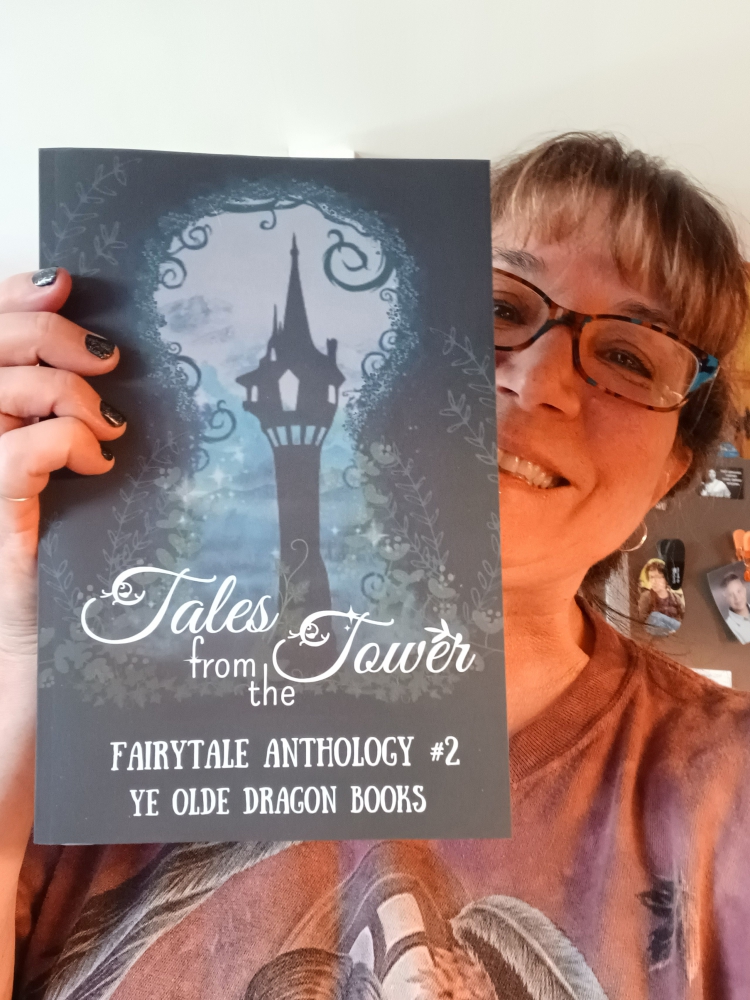 Ye Olde Dragon Books releases two anthologies a year; fairytale characters in the spring and classic monsters in the fall. This spring was all about RAPUNZEL.
Owner/publisher Michelle Levigne and her assistant, Deb Cullins Smith, look for stories totally outside the norm of whatever theme they choose. The basic story of Rapunzel was just the jump off point.
I gotta tell ya, my first idea was creepy and dark … Rapunzel meets Arsenic and Old Lace meets Zombies meets Poe's Cask of Amontillado. Rapunzel was going to lure in princes with long flowing locks, poison them at tea, shave their heads, eat their brains, and bury their bodies in the walls of her tower.
Super creepy, huh?
But when I started writing it, I couldn't do it. I just don't write that dark. So, I had to think of something else, because I really wanted to submit a story! And I got to thinking, well, Rapunzel … hair … Rapunzel … hair … and the natural progression after she was saved from her tower was that she opened a hair salon! And The Royal Treatment was born.
The commercial for sunglasses featuring Medusa also inspired me to have her make a cameo appearance in the story. haha!
As with most things I write, there's research involved. After I included all the stylists who work at The Cuckoo's Nest, the salon where I get my hair and nails done, I wondered who else I could include?
I started with fairytale princesses, including Snow White, the Twelve Dancing Princesses, the Snow Queen, and more. Then I wondered about REAL life princesses.
A Google search gave me Princess Senate Mary Seeiso from of Lesotho (a south African country) and Princess Angela of Liechtenstein.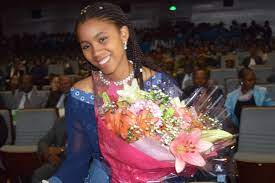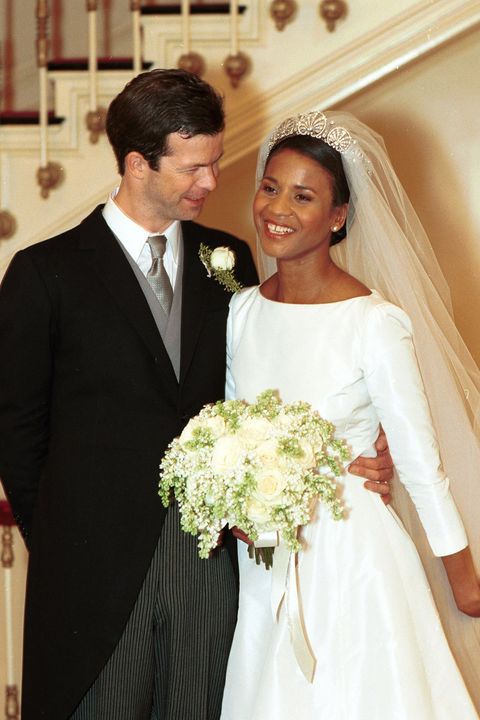 I didn't get into the personal lives of these princesses, but I did want to introduce hair styles, especially braids, because my stylist, Abbi, loves doing braids. Here's what I learned about braids:
Braiding started in Africa with the Himba people of Namibia," says Alysa Pace of Bomane Salon. "These people have been braiding their hair for centuries. In many African tribes, braided hairstyles were a unique way to identify each tribe.
West Africa is popular for it's beads which are a key part of the cornrowing process, which originated in West Africa but quickly spread throughout the continent, before being brought over to the rest of the world. The Japanese and other Asian countries wore hair forks and chopsticks.
Box braids specifically have their origin in South Africa, dating back to 3500 B.C. The box braid hairstyle as we know it today may be dated back to ancient Egypt at least 3,000 years ago. ... Braid designs or patterns revealed key aspects of a woman's identity.
Isn't that cool?
So I had Princess Senate Mary show the Ladies-in-Waiting how to do braids and beads in the story.
And Princess Angela's info was also cool and helped me add something not hair-related to my story:
Princess Angela of Liechtenstein – wife of Prince Maximilian – is known as the first European princess of African origin to marry a member of a reigning European dynasty. She was originally born in Bocas del Toro, Panamá, though her parents primarily raised her in New York City. She graduated from the renowned Parsons School of Design and pursued a career as a fashion designer starting her own labelled brand called "A. Brown." Her Highness even designed her own wedding gown, which is largely recognized for inspiring the Duchess of Sussex Meghan Markle's dress for her 2018 wedding.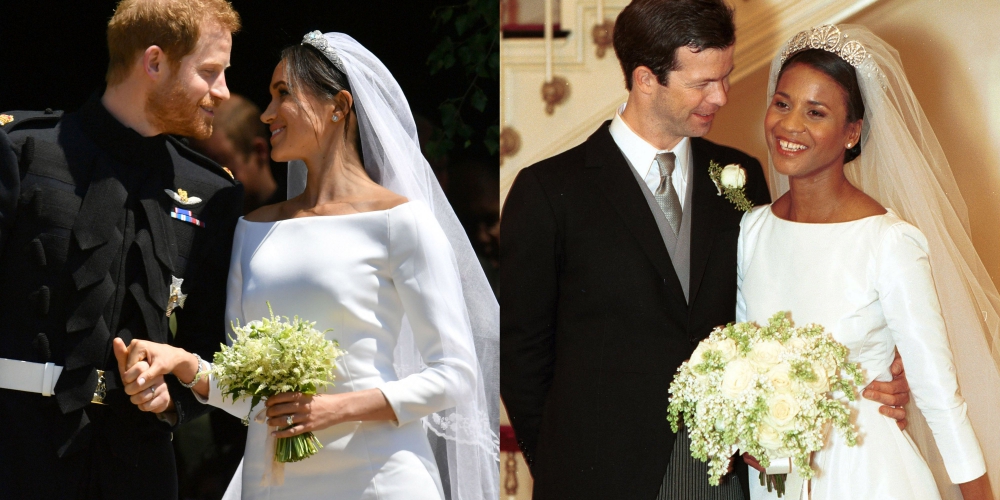 Salons also take care of our nails. Lookie what I found when I was searching for manicures: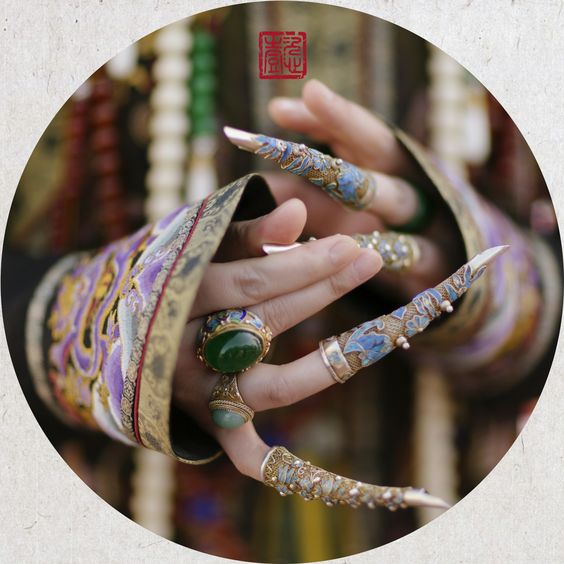 The Chinese fingernail guard came from the time of the Qing dynasty. For having long fingernails was a sign of power and beauty and wearing fingernail guards protected the nails.
Nail guards were usually made from metals or shells, sometimes also jade. Often made of gold, silver, bronze, or gilded metal, and embedded with pearls and precious stones. The length can be anywhere from 3cm to 15cm depending on how long the wearer wishes it to be.
The fingernail guard would be worn as a single piece, or in pairs. They were worn by the elite of the Manchurian court ladies, of the latter part of the Qing dynasty (1644 – 1912).
Late Qing rulers pursued a life of great luxury, and a lady took great care to emphasise her nails, for they were a sign of her ability to rely on her servants and to show she did not perform manual tasks. Usually they were worn on the little finger and the ring finger.
Nail guards could be worn on one hand only, or on both hands; the latter would signal the wearer's higher status as it shows they do not need to use either of their hands.
Earlier in China c 3000 BC. Long fingernail were also a sign of status and power, but before the finger guard, Chinese high born ladies used a coloured lacquer to not only colour their nails, but to also strengthen them. In the Zhou dynasty c 600 BC, Chinese royalty used gold and silver to enhance their nails. In the Ming dynasty red and black became the colours of choice. Red being used to signify top status.
Then I wondered …
Who invented manicures and pedicures?
Ancient Egyptians have been manicuring all the way back to 2300 BC. A depiction of early manicures and pedicures was found on a carving from a pharaoh's tomb, and the Egyptians were known for paying special attention to their feet and legs.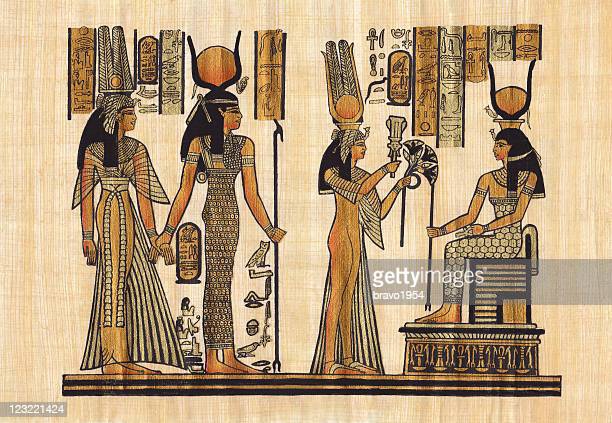 I love doing research for my stories! I do have to stop at some point, though, or I wouldn't get the story done. Haha!
Check out the description for Tales From the Tower:
A burst of inspiration drives a baker to build a tower-without a door. But it proves to be the perfect dwelling for a certain old woman. The question is -Why?
A tower can be a safe place, especially during a zombie apocalypse. But what do you do when your safe place becomes a prison?
When communications between two castles have been cut off, a maiden must ride to rescue her friend from an evil ... realtor?
We all know the tale of Rapunzel and her hair growth problem, but what if her hair grew - everywhere? When the moon was full and bright? Yes, we have a werewolf in our midst!
Chemical warfare is a sad fact of our modern life, but what if scientists learned to modify people to give them supernatural abilities? Like telekinesis? Or maybe tentacle hair?
On a spaceship far away, a young woman lives alone in a different kind of tower. One day, her songs reach a fellow traveler...
These are but a few of the stories you are about to dive into! The sixteen stories within these pages will take you to the realms of the fairies, to desert lands far away, to war-torn places where weary characters just try to survive, to forests, to windswept seascapes, to London and New York City, and into the far reaches of the galaxy. Explore the realms with us!
Doesn't it sound great?? I'm looking forward to reading all the stories!
Tales From the Tower is available on Amazon, on the publisher's website www.yeoldedragonbooks.com or here on my website (see the NEWS page).