hey FFFers – I am delighted to share this cover with you. It's the sequel to a super fun middle grade fiction, Iggy and Oz - The Plastic Dinos of Doom by J.J. Johnson (which won a Realm Award this year!! WOOT!!)
But first, meet J.J.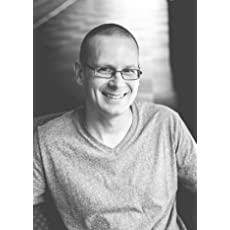 J.J. Johnson grew up in Pryor Creek Oklahoma. He attended Oklahoma Baptist Universtiy with a major in Student Ministry and a minor in Sociology. He currently resides in Edmond Oklahoma where he lives with his wife, Ashley, and their boys.
He strayed from his short stories for adults into middle grade, and let me tell you, he found his voice there! His boys are an inspiration, I'm sure. Their antics he shares on Facebook always make me laugh.
In the first book:
Iggy Risner is your typical wise-cracking twelve-year-old. When his younger brother, Oz, wakes him in the middle of the night claiming he heard a monster in the attic, Iggy takes him upstairs to prove him wrong. But instead of a flesh-eating beast, they discover hundreds of their plastic toy dinosaurs that have mysteriously come to life.
When the dinos escape the attic and start terrorizing young kids in the neighborhood and trampling flower beds, somehow Iggy, Oz, and their friends must catch the plastic dinos of doom before the damage escalates. But what do you do when your parents doubt your story, and a group of clueless neighborhood bullies stand in the way?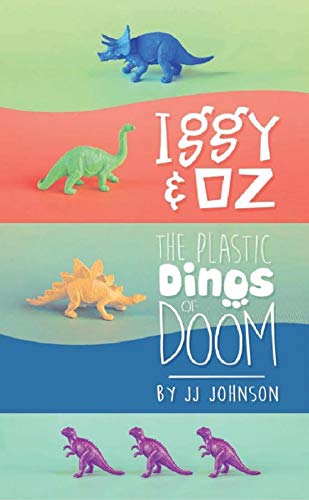 The sequel, The Soda Pop Wars sounds even more fun!
What if you discovered soda pop that gave you superpowers with each sip?

Iggy Risner is back with another laugh out loud neighborhood adventure. However, this time the stakes are much higher. The discovery of a long-forgotten soda pop machine is about to turn the neighborhood on its end. Not only does the soda taste great- it gives every kid who drinks it: Superpowers.

Flying Orange, Walk Through Walls Rootbeer and Invisible Grape. For Iggy, the chance to be the neighborhood hero is too tempting to pass up.

When a group of high school bullies gets their hands on the soda- Iggy joins forces with his arch-nemesis.

Will they keep the neighborhood from being ruled by a gang of high school tormentors? Or will they find themselves losing a battle that could cause every kid to live in terror?

Iggy & Oz: The Soda Pop Wars will make your child's imagination soar and make the hair behind their necks stand on end as they read on. Full of twist and turns, this is perfect for fans of Diary of a Wimpy Kid and The Last Kids on Earth.
And now … the cover!!
*
*
*
*
*
*
*
*
*
*
*
*
*
*
*
*
*
*
*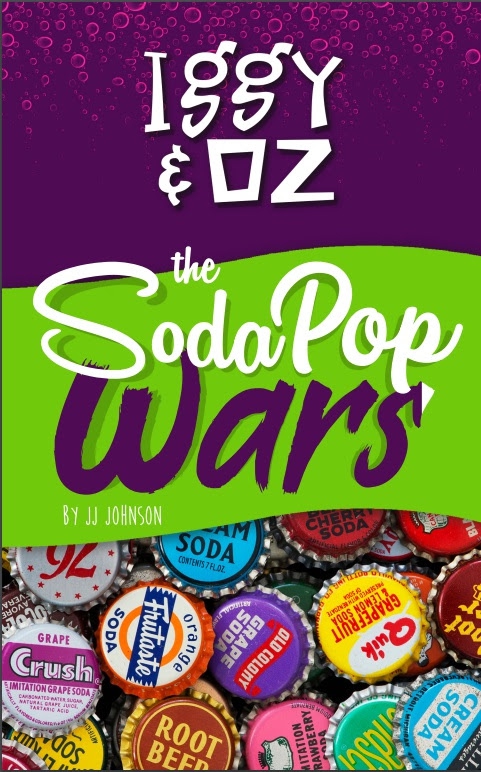 Does that POP or what?? hahahaha!! (pun intended – hee, hee!)
You can preorder it now: https://www.amazon.com/gp/product/B08F1R18SB/ref=dbs_a_def_rwt_bibl_vppi_i3
I ordered mine and can't wait to read it!
And the first book is FREE on Kindle right now! https://www.amazon.com/gp/product/B07WF8WR8Q/ref=dbs_a_def_rwt_bibl_vppi_i0
Yeah. I'm an adult. But I enjoy a good story, and Iggy & Oz are a lot of fun! It sometimes feels good to pretend you're 12 again.
Congrats, J.J.! Looking so forward to having more fun with Iggy & Oz!