New and Fun Things!
Wednesday, January 15, 2020 by pam
Hey FFFers! Happy New Year!
I have two exciting and fun things to share with you all. First, mine and Kim's website for our speculative children's books is up and running. www.bubbletreebooks.com Check it out! Right now, it features Willoughby and Friends, but we're looking forward to adding more books as they are published.
Second – and THIS is so exciting!! Willoughby got his first piece of fan mail today! Woo Hoo!! He is THRILLED!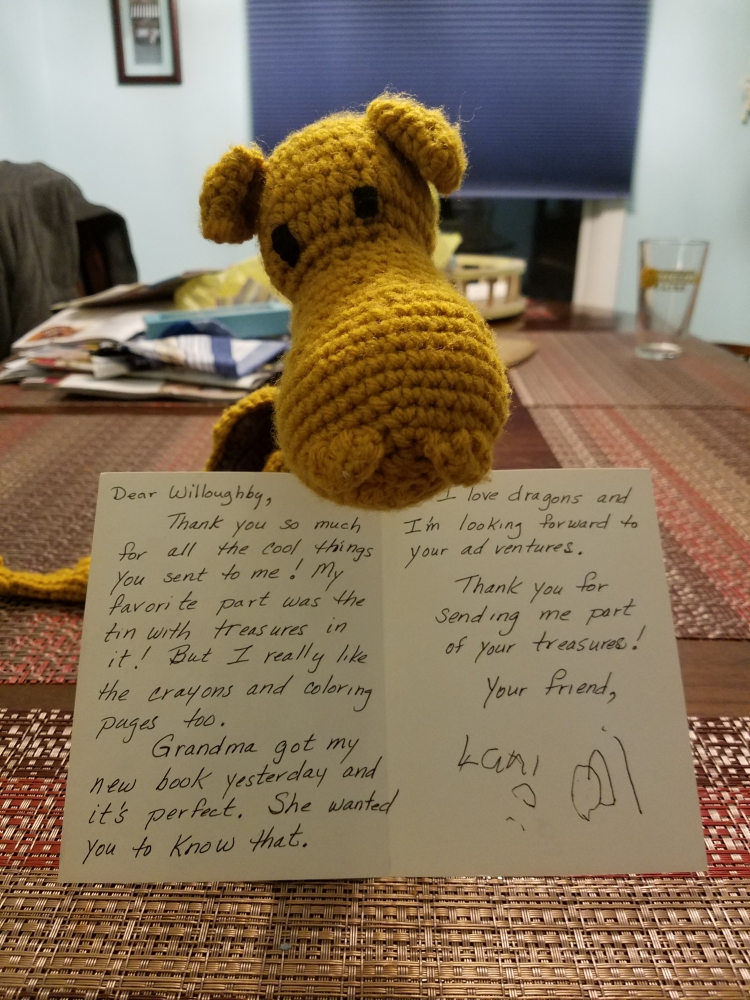 Willoughby wants kids to know they can join his Dragon Club! All the details are on Bubble Tree Books' website! Tell your friends! And have a Dragoniffic day!
---