hey FFFers – it's that time of year, right? So … here are some Christmas specials from me and my friend, Willoughby's illustrator, Kim Sponaugle.
First, I'm offering Willoughby books for $12 each (normally $14.95) (tax included) and with $3 S&H. I'm including lots of book swag like coloring pages (including Willoughby's NEW Christmas coloring page!), stickers, and MORE. I promise you'll be happy with the swag!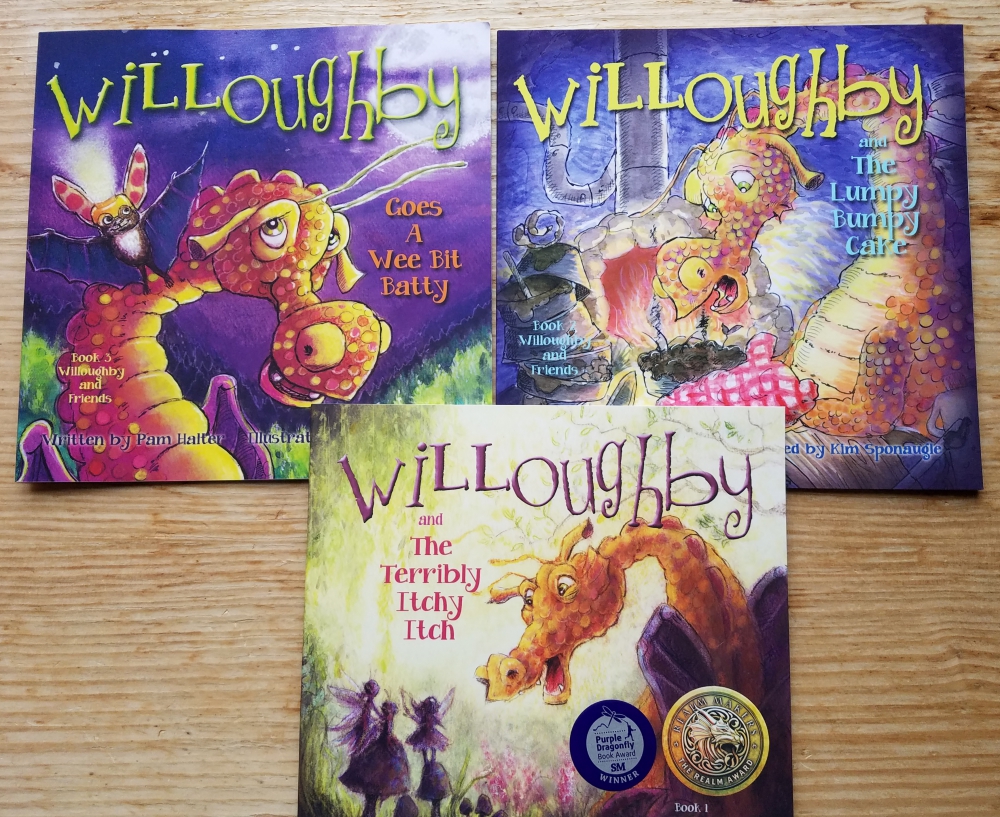 If you have older kids, or you want one yourself, I'm offering my YA novel, Fairyeater, for $15 (normally $18.99) and $3 S&H. And I'll include a print of Tzmet's window!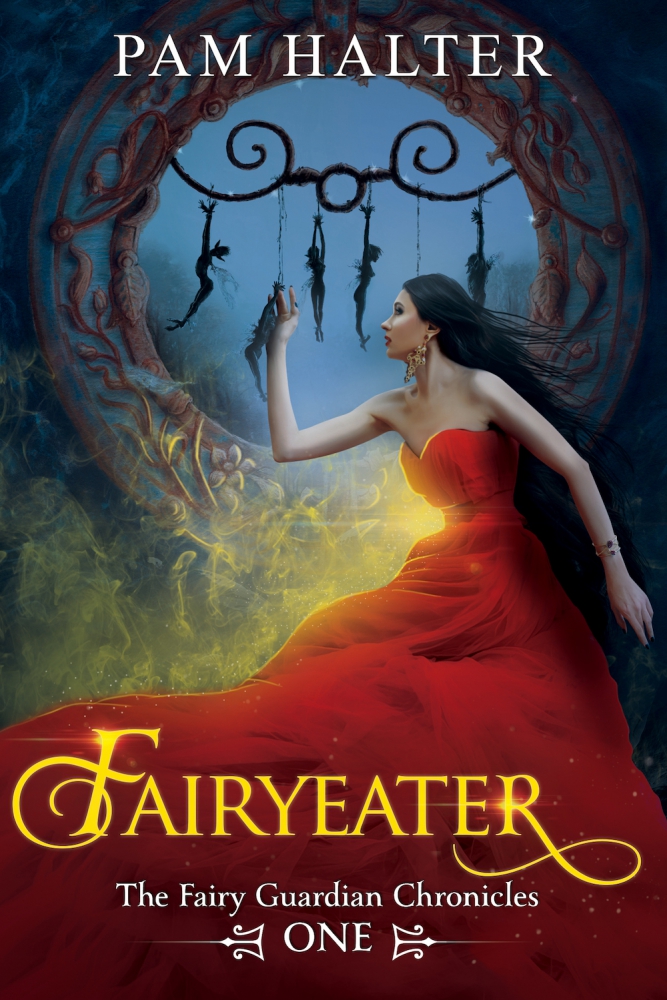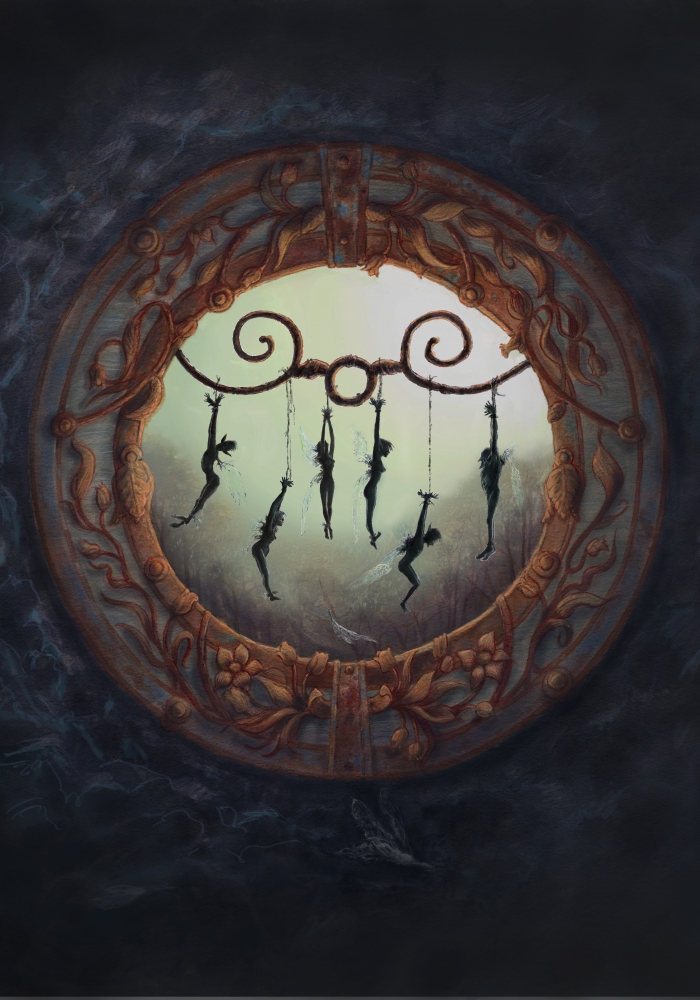 I'm super excited to show off this next special. Artist Kim Sponaugle has opened up her treasure trove of original finished art for Willoughby Goes A Wee Bit Batty at half price specials! Each piece of art is signed by her, as well. Kim has given us a little info on each piece of art.
Ready?
In this illustration, Willoughby meets an injured bat named Woodside - (It took some time to figure out how I should render little Woodside. Pam and I both thought the first few versions bordered on a dog with wings! But after several reworks we found the Woodside we love!) Special Price: 125.00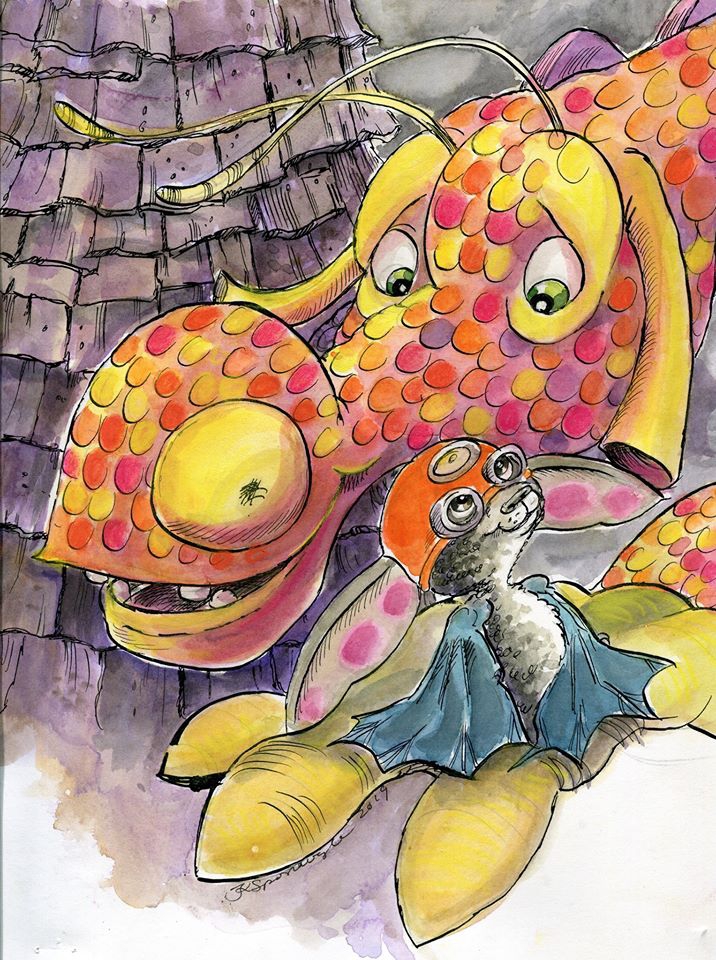 Willoughby loves to make new friends and make dragon introductions! Illustration #2 shows friendly Woodside and Daisywings talking about trolls! (I kept the brogue Pam had written for Woodside in mind when I illustrated his expressions - friendly, warm and jovial) Special price:125.00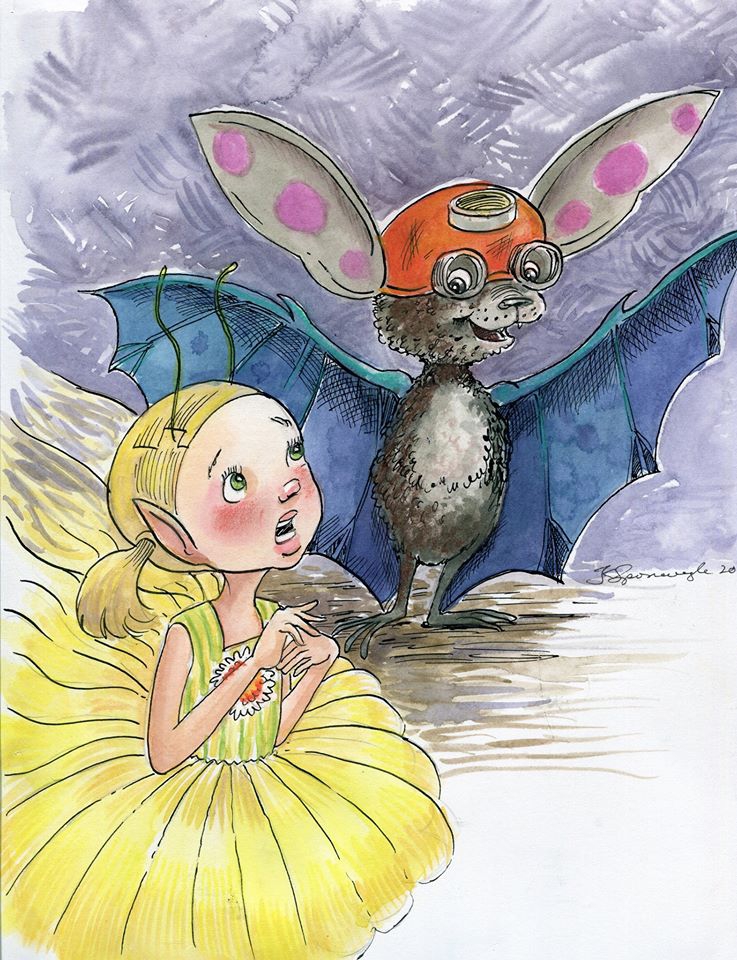 It takes love and patience to get your confidence back, and Woodside is finally ready to take his solo flight as his friends cheer him on! (We wanted to show teamwork and joy for the effort, in this illustration) Special price: 150.00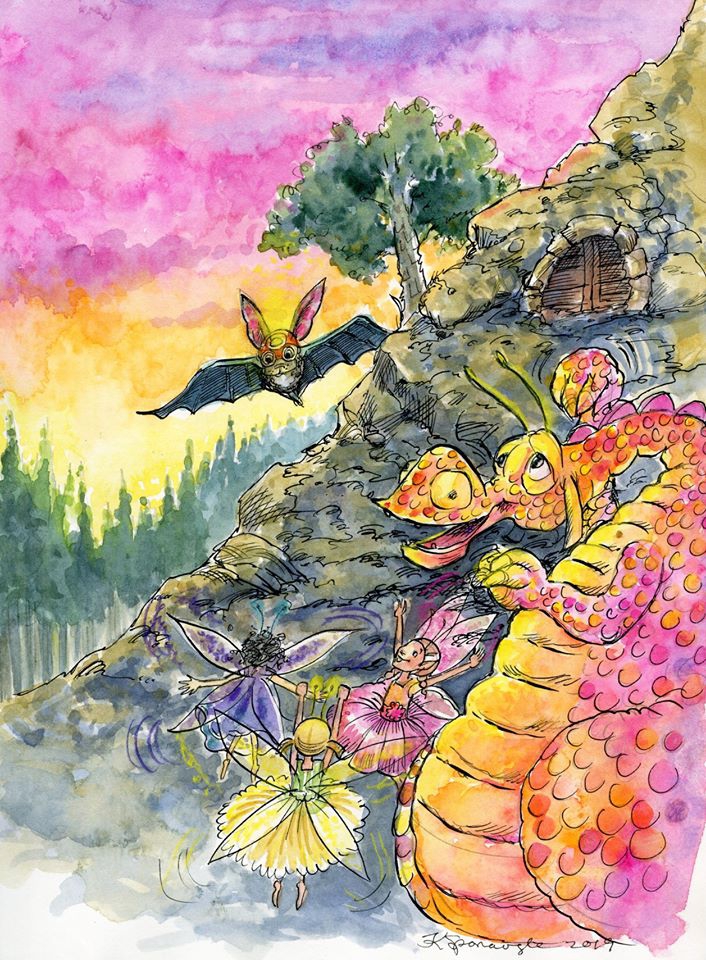 This is a character illustration of Mumsie that I used before I began the finished book art. Because Mumsie the Troll was a new character, I needed to be able to consistently draw her, so I always had this illustration before me as I worked. Special price 75.00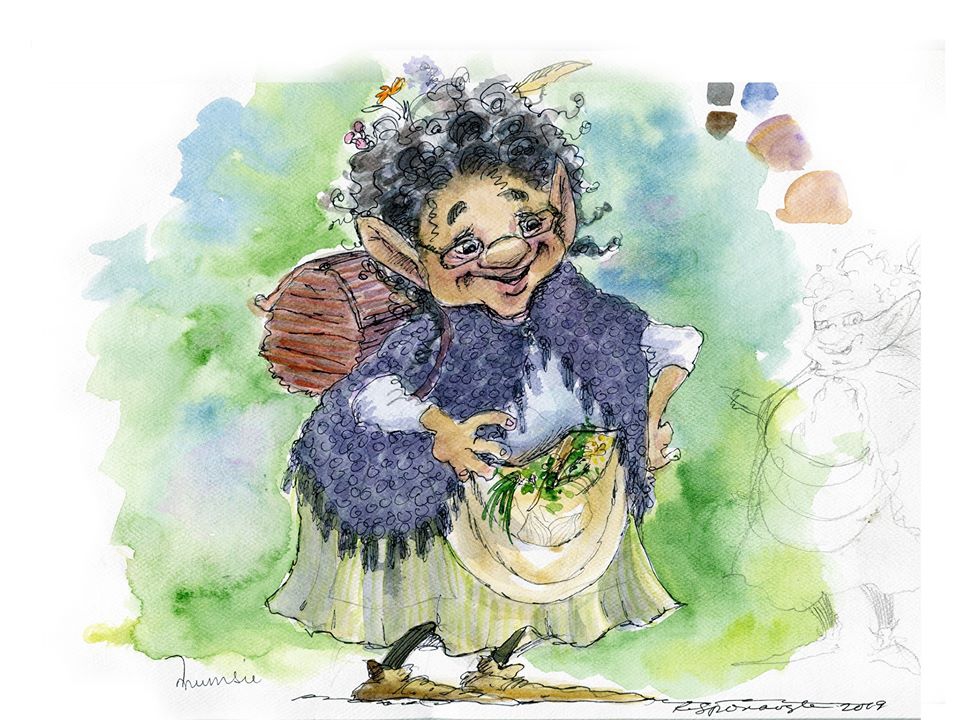 So there you go. If you're looking for a personal and unique gift, we hope you'll consider our specials! If you're interested, you can email me at [email protected]. Make sure to contact me soon for delivery before Christmas!
Wishing you all a blessed and happy Christmas celebration!