Hey FFFers! Today, I'm sharing a different kind of picture book. Rachel Gregory came to me with this book idea, and after several rounds of revisions, she has a wonderful book families and teachers can use to help young children through the grief process.
Thanks for being here, today, Rachel!
RG: I'm happy to be here!
FFF: Rachel – as your editor, I know the story behind your debut picture book, The Great. I know my readers will be interested in learning about what happened to your family and why you wanted to write a book about it for children.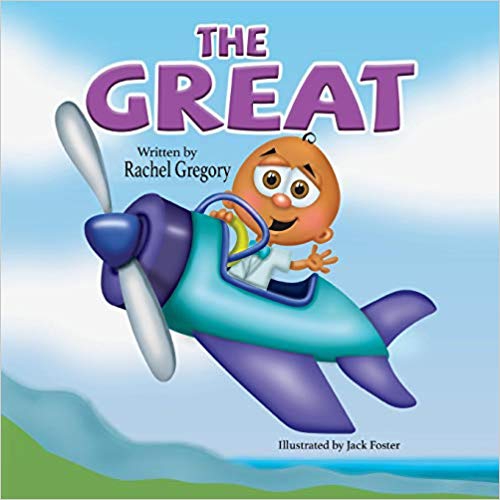 So many families have lost babies in a miscarriage or shortly after birth, and many of them don't really talk about it. We both agree it helps with the grieving process if people are made to feel comfortable sharing what they want to share.
So, with that in mind, please tell my readers what happened to your family.
RG: After losing my son to extreme prematurity and giving birth to my rainbow daughter - I wanted to write a story that I could share with her. A story where I could explain death in a language that a child could understand as well as the hope that comes after.
Children are sheltered from various topics and I believe that pain and adversity should not be a sign of defeat but used for teaching them how to find hope and turning it into something beautiful.
FFF: I love that! God doesn't waste anything, especially our pain. What made you want to write a children's book about it?
RG: This was not an easy story to tell, but telling it from the eyes of a third grader with an optimistic and creative view turned this tragic narrative into a beautiful story of hope and this is the lesson I hope both parents and children would gather from this book.
FFF: I totally agree. What is your goal for the book?
RG: It is my burning desire that this book help as a guide to initiate sensitive topics within the home as start guide. I want this book to help as a comfort to both children and families knowing they are not alone. That this book will bring them hope, comfort, and healing. I hope this book reaches beyond my wildest dreams and its intended audience.
FFF: I hope the same! The title of your book is The Great. Tell us how you picked the title and what it means.
RG: Well, it takes great courage to draft such after having gone through such loss. My son was a great fighter. He wanted to live! But the complications were too much for his small body. The book represents all that I hope to teach children – the courage to be great in all areas of live even when life doesn't go the way you so desired.
FFF: What a wonderful gift to give to children! Please give us some information about the organization you started.
RG: The Turks & Caicos Premature Foundation comprise of a group of mothers/fathers set out to assist families by providing grieving support to other families that have gone through the loss of an infant and awareness to others. Families will often ask "what next?" and having gone through the same loss, are grateful to be able provide some form of comfort and assistance in this time.
FFF: Can you give us the most important tip for handling this kind of grief?
RG: The greatest advice would be to allow yourself to go through the motions of grieving, the depression, anxiety, anger etc. seek professional help if you must, meditate, go for a run, have a glass of wine- whatever works for. But know that you can't stay there forever. It is not a healthy place.
FFF: Good advice. Do you think you'll write more stories?
RG: Yes, of course. I have commenced writing Gracie's Wallet (another children's book). Additionally, I have recently completed my adult book, Cry & Then Boss Up, a nonfiction book on dealing with losses and using that energy to ultimately becoming a Boss rather than allowing the chaos of this world to defeat you.
FFF: I look forward to reading them!
Thank you so much for being here! I hope and pray God will bless your book and use it to help grieving families everywhere!
RG: Thanks for having me!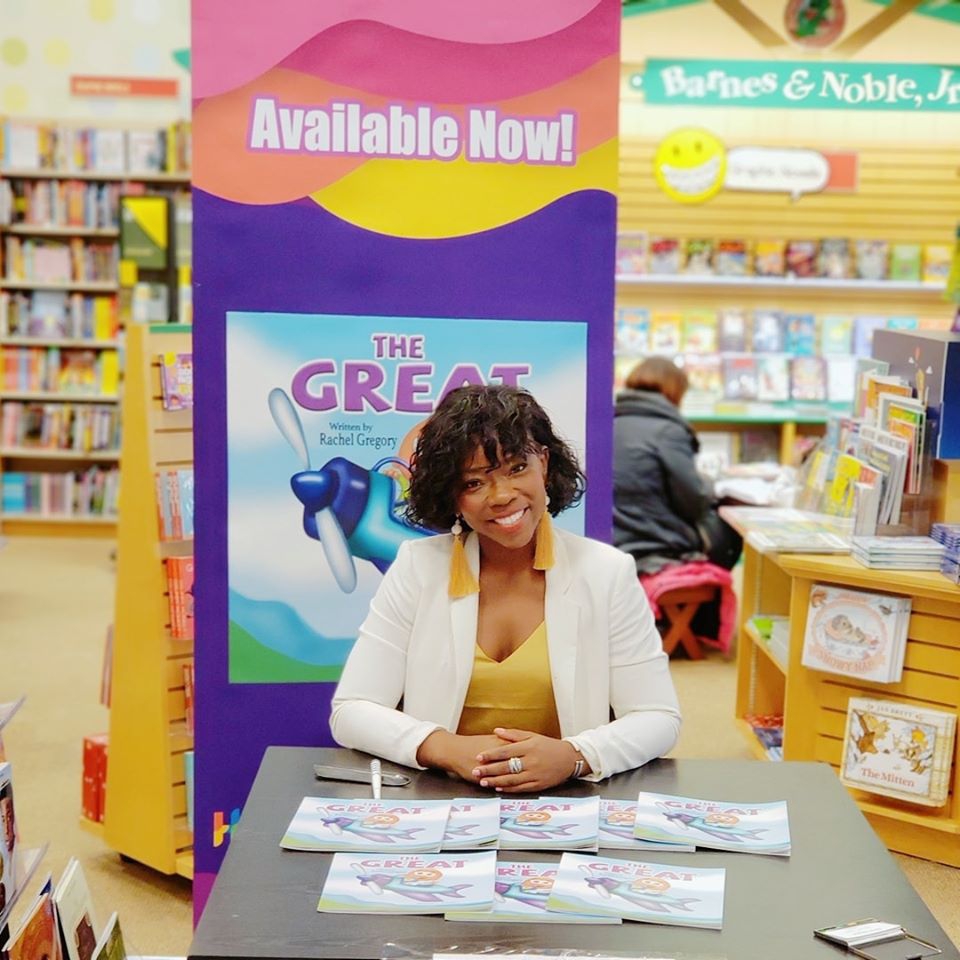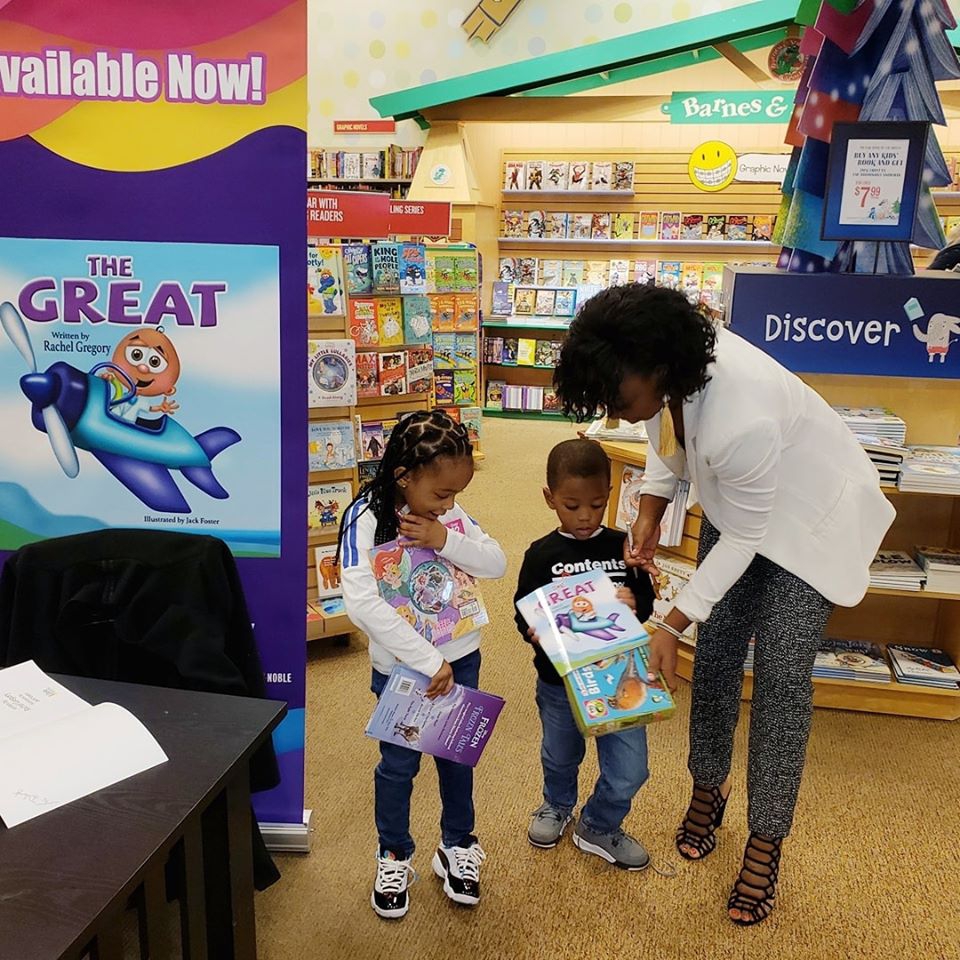 Rachel was born in Grand Turk, Turks & Caicos, Rachel Gregoire has lived in both Massachusetts and Florida where she completed her undergraduate degree. Returning to the Turks & Caicos, she continued her studies online at the University of Liverpool. She completed her master's degree in International Finance and Accounting, and shortly after, she was accepted to the University of Walden to pursue her doctorate in Business Administration. In addition to her background in finance, she is an author and a hotelier.
She truly believes that no one should allow their pain and adversity to defeat them but instead turn it into something beautiful. She has a genuine passion for others; she enjoys writing, reading, playing the violin, running, and traveling. After losing her dear son to extreme prematurity, Rachel became a founding member of the Turks & Caicos Premature Foundation: finding purpose in every loss.
Connect with Rachel!
https://www.facebook.com/rachel.gregory.710
The website for Rachel's foundation is under construction, but here's the link you can bookmark for later: www.rachelgreg.com
Rachel's book makes a great Christmas gift! https://smile.amazon.com/Great-Rachel-Gregory/dp/1612447295/