Hey FFFers! Today, I'm featuring Laura Zimmerman and her debut novel, KEEN.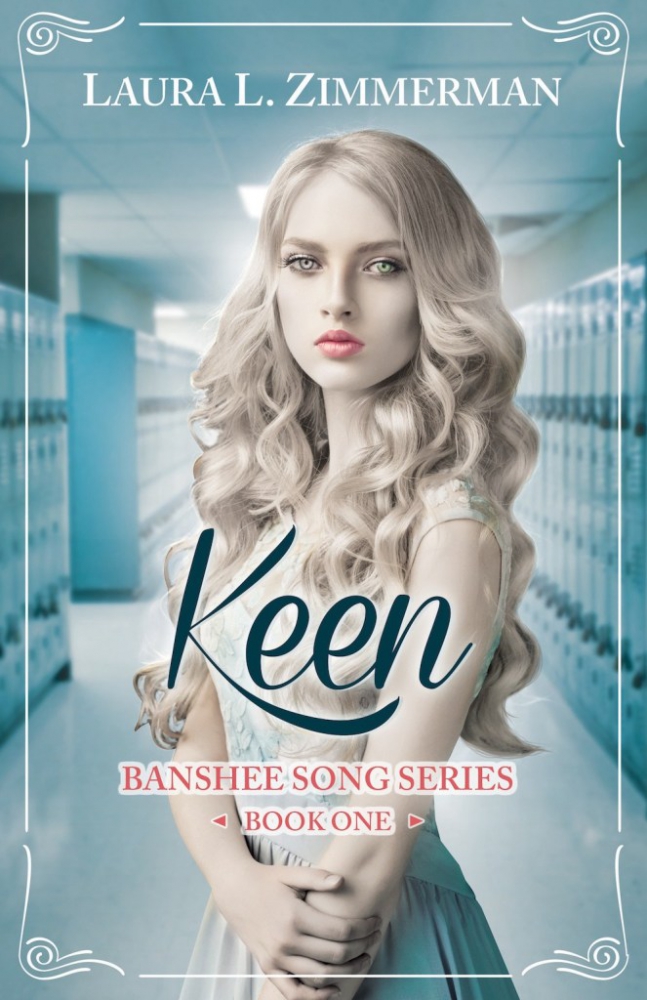 Half-faerie Caoine has no control over the banshee lament she sings each night, predicting
the death of others. A senior in a brand new high school, she expects the same response
she's received at every other school: judgment from fellow students over her unusual eyes
and unnaturally white skin and hair. However, when Caoine arrives at West Lincoln High,
for the first time in her life she finds friends. Real friends.
But being a teenager is never easy, especially when the star soccer player, Oliver, sets his
sights on her. Allowing him to get close means revealing her curse to the human world. She
can't let that happen. Life spins further out of control when her lament comes out during
the day, those whose death she predicts die right in front of her, and a dark faerie known
only as the Unseelie prince blames Caoine by leaving her the creepiest notes ever. Her
curse is not supposed to work like that.
In a race against time, Caoine must uncover the Unseelie prince's identity and stop a spell
before it unleashes hell on earth, all while trying to control her banshee song and finding a
place among her peers.
FFF: Doesn't that sound amazing? And it was. I had the privilege to read an ARC and write an endorsement. Here's what I wrote: "The lure of the banshee's song is irresistible in life (and death), and it's no different in Keen. I was pulled into the story from the first line to the last. Laura Zimmerman's debut novel is intriguing, engaging, and hard to put down. I can't wait to see more from her!"
But it was so much more. Even though it's a YA novel, I was still engaged with Caoine's struggle and misunderstanding of her gift. Laura did a great job keeping me wondering just who the Unseelie Prince was – almost until the end! There were some humorous parts, which helped break up the tension, which was needed. And I loved how Caoine was able to make friends, even though she had to work to hide her gift.
I loved it so much! It was fresh and fun and unique.
Hi Laura! I'm so excited to have you on Fairies, Fantasy, and Faith to talk about your debut novel, KEEN.
LZ: Thank you so much, Pam! I'm so excited you got to read an early copy!!
FFF: So, the question all authors get: where did you get the idea to have a half-fae main character? And more importantly, a half banshee?
LZ: The idea of having a banshee as the main character came from watching a TV show with my teenage daughter. In it they featured a teen banshee which intrigued me, since I'd never read any books or seen any shows with a banshee. I knew very little about banshees and (of course!) took to researching them. The more I learned, the more my brain asked, "What would it be like to be a teenager in high school with the weight of being a banshee on your shoulders?"
FFF: I know what you mean about not knowing much about banshees. My knowledge was limited to the one in Darby O'Gill and the Little People. Hahaha! So, is there a lot of information about them?
LZ: When it comes to banshee & fae lore there is a lot of differing information, especially depending on which culture you base your information on. Some lore simply refers to the banshee as "fairy woman" but doesn't consider her full faerie. But I decided to make it easier for the reader by making the banshee full faerie in my story mythology.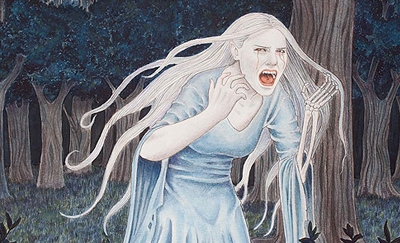 The idea of making her half-fae (or half-banshee, really) didn't happen until I began writing the rough draft. I knew I wanted her heritage to be linked to her birth and decided to have her turn fae on the night of her birth.
Ultimately, I believe all my ideas come straight from God, so I don't think it was coincidence that I watched that TV show with my daughter! *wink*
FFF: I know, right? God is the most creative. I love that He cares even about our fantasy stories!
Tell us a little more about your research. I love research and I spent hours and hours researching fairies for Fairyeater. Then because I'm me, I gave them all a twist. Did you do that, too?
LZ: Ha! Yes, I love doing lots of research! I started with grabbing all sorts of books about faeries (or fairies--the spelling doesn't matter much!) and reading what I could. I quickly found that faerie mythology varies greatly, depending on what the author chooses to include. Fairytale fairies will be vastly different from the faeries used in Dungeons and Dragons. I continued my research online and continued to find a ton of information. I eventually had to narrow down what I wanted my faerie "world" to look like, and yes, like you, I gave the mythology of the fae and banshees my own twist! I tried to include some basic faerie lore--like they can't lie and can't touch iron--but I don't focus too much on some of the things other faerie books may have focused on.
FFF: Well, I loved what you did and am sure others will enjoy KEEN as well. When you feel your creativity is a bit sluggish, how do you get it sparked again?
LZ: Oh my! That can be difficult! Sometimes I just need to change projects all together, choosing to write something short (like flash fiction) or just changing genre and pursuing a different story. Other times it's simply jumping to a different chapter within the work to get my creative juices flowing. And honestly, there are even times when I have zero inspiration and I feel "stuck" but I sit down to write that chapter anyway and somehow the entire thing just flows. If one thing doesn't work, I try another. I find my dry spells never look exactly the same.
FFF: I totally get that! How many books are you planning in the series?
LZ: Right now I've got 3 books and 1 novella planned, although that could change. *wink* I think there could be room for a few more novellas. And you really never know about a series. If the Banshee Song Series is received well and readers want more, I'll absolutely continue writing!
FFF: SWEET! Besides writing, tell us what else you enjoy.
LZ: Oooh, I love movies and reading. (So basically writing but on the opposite end of things!)
I'm involved in my church and enjoy spending time with the Ladies Ministry there. I also am quite crafty, so you might find me doing book folding or some other fun craft.
I do enjoy cooking and baking, although I'm quite an amateur at baking, so don't expect anything grand! Lol. Otherwise, snuggling with my kitties or hanging out with my family is my favorite of all things to do!
FFF: Snuggling with cats, yes. We just got a kitten 2 weeks ago and he's quite distracting! Kitten paralysis is stronger than cat paralysis. Haha! But that book folding!!! That's amazing!
Are you planning to attend Realm Makers this year?
LZ: Yes, I am! *squeals* I am so excited (and blessed) to get to go again. I've already got Realm Makers 2020 on my calendar, too!
( www.realmmakers.com )
FFF: YAY!!! Can't wait to see you! And next year, the conference is almost in my backyard! It will be nice to not have to fly. Of course, that means I can bring more STUFF.
LZ: Stuff is good! Thank you for having me on your blog today, Pam. This was so much fun! I'd love to talk more about KEEN if anyone wants to grab me at Realm Makers or wants to connect with me on Instagram, Twitter or via my website Caffeinated Fiction!
FFF: Thanks for giving us such a fabulous story! I can't wait to read more!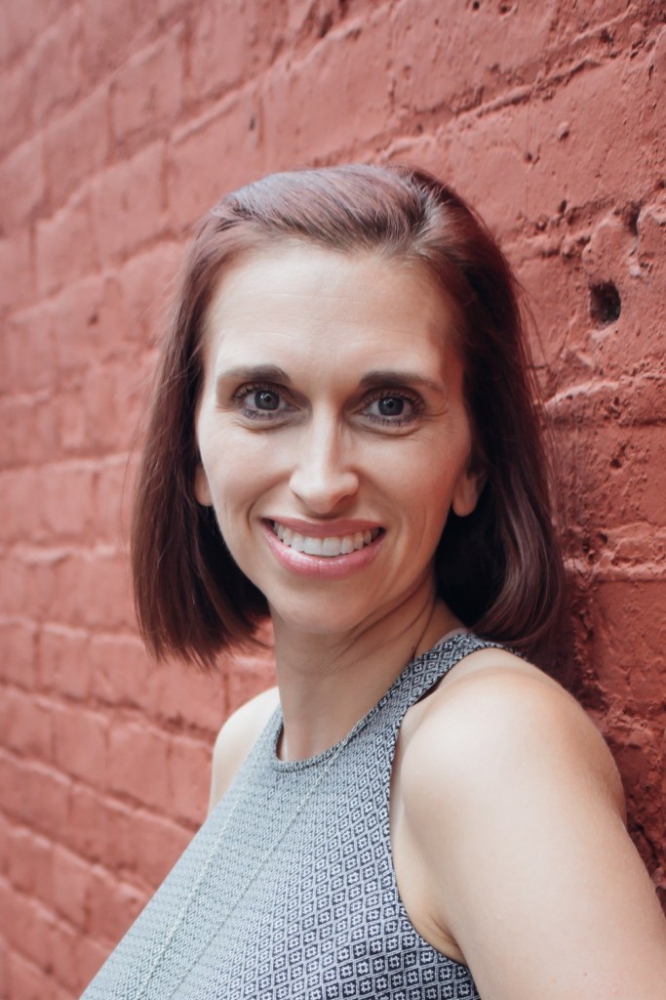 Laura L. Zimmerman lives in a suburb of Charlotte, North Carolina with her husband, three
daughters, and three furbaby felines. Besides writing, she's passionate about loving Jesus,
anything Star Wars, and singing loudly. She takes her coffee black and spends her days
pretending to do yoga.
You can connect with Laura here:
Facebook: https://www.facebook.com/authorLLZimmerman/
Twitter: https://twitter.com/lauralzimm
Instagram: https://www.instagram.com/lauralzimmauthor/
Goodreads: https://www.goodreads.com/author/show/8199582.Laura_L_Zimmerman
Pinterest: https://www.pinterest.com/lacrow1040/
And if you love Facebook Parties, put July 11th on your calendar!
https://www.facebook.com/events/2493632554004865/
KEEN's official release date is July 9th, but you can order it now!
http://www.love2readlove2writepublishing.com/books/keen/