Hey FFFers! Today, I'm interviewing Donna McFarland today about her new business for authors who want to self-publish. Spencer Meadow Press now offers services a la carte to self-published authors. Get the help you need without having to pay for things you'd rather do yourself. Sounds great, doesn't it? There's more to publishing than most of us realize.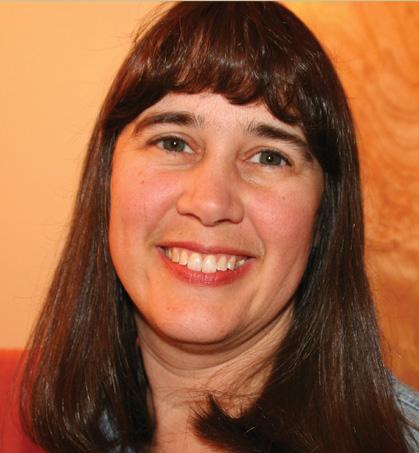 FFF: hi, Donna! Welcome to Fairies, Fantasy, and Faith. Congrats on your new business to help authors.
DM: hi, Pam, thanks for having me! I'm excited to share about Spencer Meadow Press with your readers.
FFF: Great, so let's get started. Why did you decide to start this business?
DM: During the 10 years I've been a self-published author, I've come to realize that I enjoy the production part of creating a book even more than the writing itself. I've often wished I could produce lots of books without having to actually write them! I occasionally toyed with the idea of forming a publishing company, but never did anything about it.
Then I became a reviewer for Readers' Favorite, and I saw the quality of the books people were publishing. While many looked great, others looked very sad. What surprised me was that the worst looking books were often published by some online companies that sell overpriced publishing packages to authors. One book really stood out. The author had obviously put his heart and soul (and probably a lot of his savings) into publishing his memoir through one of these companies and the results were... less than desirable. That's when it occurred to me that there were lots of authors just like this gentleman, who had written something special, and I had the skills to help them publish a book they could be proud of.
FFF: What a great idea! As a freelance editor, I mostly work with authors who self-publish, but I can't help them with the actual publishing part. Tell us a little more. Would your company's name go on the book as the publisher?
DM: I don't publish authors' books under my own business name. Instead, I offer a la carte services to help authors publish books themselves at a reasonable cost. I can walk an author through the whole process and provide services like layout, cover design, proofreading, and setup with KDP or Ingram (who will list the books with Amazon and other retailers and send the author royalties).
FFF: Sounds fabulous! Did you take any classes or attend school for this? Do you have a degree?
DM: I provide publishing services for both literature and music. I learned my first music printing software program as part of my Piano Pedagogy degree in grad school (and I thought it was the neatest thing since sliced bread!). As an adjunct college instructor, I have taught Finale (the current industry-standard music software) in my music theory classes. To learn basic book layout, I've made use of online resources, video courses, books and occasional help from a professional. I am always looking to advance my skills and I plan to take continuing education and college courses as I go along.
FFF: Wow, you've had some great experience. What's your favorite part of the process?
DM: My favorite part of the process right now is doing the interior layout. There is something very satisfying about taking a basic unformatted manuscript and transforming it into a book. The interior layout also involves choosing fonts and placing illustrations, all of which I find enjoyable. A close second is receiving the proof from the publisher. There's nothing quite like the thrill of the first look of your brand-new book.
FFF: I understand what you're saying. I feel the same way when I design and sew quilts.
I see you charge an hourly rate for some things and you have a fixed rate for others. Can you give us an idea of how long it typically takes to typeset a manuscript?
DM: Good question. It all depends on the graphical elements. A book manuscript that is already proofread and ready to go, with only a few illustrations, would likely take 2-3 hours and that includes the table of contents, about the author, everything. A nonfiction book with lots of charts and illustrations could take much longer. The length of time it takes to lay out a picture book depends a lot on whether the text will be separate from the illustrations or if the text needs to be incorporated into the illustrations. Music is transferred into the book manuscript as a graphic, so if the music is already formatted, the process is similar to that of a picture book. Once I see the manuscript, I can give a better estimate.
FFF: Sounds reasonable. You also offer a free phone consult (up to an hour). Can you give us an idea of what that might involve?
DM: Sure. In the consultation I would first want to know all about the author's project and how far along it is. We would then discuss what the author wants in a final product because there are different publishing routes available depending on the desired outcome. I would find out what elements the author is comfortable doing themselves and what parts of the process would make sense for me to do. If they needed illustrations, I could help facilitate their search for an illustrator. I could also answer questions about the self-publishing process.
I have found that a consultation can also help an author with a work-sort-of-in-progress find direction. Part of what I want to do is to encourage people who have a vision to make it happen. The invention of print-on-demand has turned the book publishing world upside down, and I want to help people see that their dream of writing a book is now completely doable. And if they need assistance, how I can help them.
FFF: Wonderful! So many authors have no idea what to do. This looks like a great service.
Here are some sample covers, which I love! Which one is your favorite? How do you go about creating covers?
DM: Thank you! It's hard to choose a favorite, but I think I like the one with the piano keys the best. My process for creating covers involves multiple steps and varies depending on the type of graphics. When an illustrator creates cover artwork for me, they usually give me ideas on how they think it could fit in a cover design. If I am using a photograph, there is a different process. I'll tell you the story of two covers:
The Christmas cover design was not the original cover for the book (I have learned a great deal since the original cover was created). On my Amazon listing, I noticed that the "also-boughts" had more appealing covers than my book did, so I showed the also-bought list to my illustrator and asked him to create new cover artwork. He drew the artwork and sketched out some ideas of how to lay it out. I liked the sketch with the artwork in a square frame. I sent the artwork and layout idea to a Fiverr artist and asked him to create backgrounds. He suggested a circle frame and gave me several choices of background. I chose my favorite and had him make backgrounds in five colors, since there would be five books in the series. Then I took the artwork, the circle frame idea, the background and a fun font and I created the cover layout. I'm very happy with how it turned out, but the proof was that, with a new cover, my book sales increased 50% overnight.
FFF: That's great! We really are visual people, aren't we?
DM: The Worship at the Keys piano book is geared for teens, so I needed a cover that would appeal to that age group. I based the layout design on something I saw that appealed to me. I really liked a certain font but didn't know what it was, so I sent a picture to a Fiverr guy who identifies fonts. Within minutes I had the name of the font. I then created a layout template and went searching for the perfect stock photo. I found some I loved that simply didn't work. Then I found a bright, colorful photo that only needed cropping to remove unwanted elements. I dropped it in my layout and as soon as I saw it, I knew I had my cover.
FFF: You're really thorough, which is a good thing for a client. How would a client send payment?
DM: Payment could be by PayPal (preferred) or by check. I would ask for a deposit at the start of the work with the balance to be paid when the work is delivered.
FFF: What a great business idea, Donna! Thanks for stopping by. I wish you all the best and God's blessings with it!
DM: Thanks again for having me, Pam. I appreciate the shout-out!
FFF: Here's a little sample of what Donna provides:
Cover Design
Several options available, rate to be determined after consultation.
Illustration
Hourly rate to facilitate contracting with an illustrator. Illustrator rates vary.
Typesetting
Hourly rate applies. Complete typesetting available to format books with title, copyright, table of contents, chapter headings, illustrations, about the author, etc. Music typesetting in Finale. You will be provided with the source file and a pdf of the final product. Revisions are charged at an hourly rate.
She also does:
Ebook Conversion, KDP setup, IngramSpark setup, Transcription, Ghostwriting, and music edits.
FFF: Donna is offering some specials to get her business started, so send her an email quick!
For more information, contact Donna McFarland at [email protected]
She also has a website you can check out at: https://duckandfriends.com but will not be using that for her business.
And in case you wondered, this is MY favorite cover that Donna designed. I wonder why? Hahaha!