hey FFFers! I'm super excited to be hosting my friend, Sarah White, today! I loved, loved, loved her debut novel, Halayda, and the sequel is releasing TODAY!! WOOOOOOOOOOOOO!!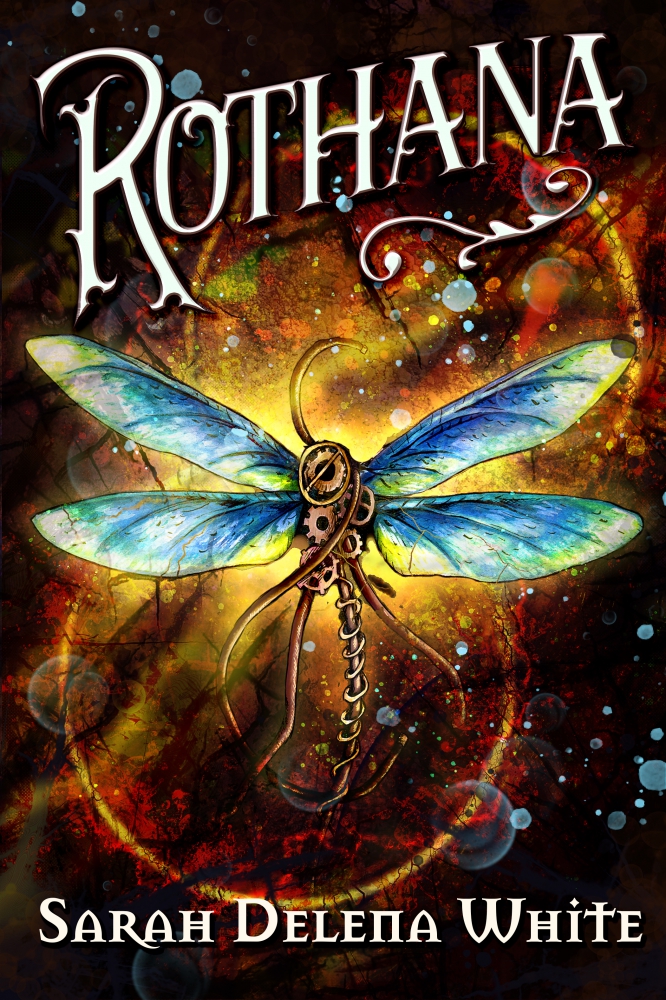 SDW: Hi Pam! Thanks for having me, and congratulations on your own recent release!
FFF: Thanks! So, mythology – lots and lots of mythology out there. Tell us about what you used.
SDW: One of the best things about writing faerie-inspired fantasy is that there is so much fae mythology that can serve as inspiration. When I started writing Halayda, I was already familiar with the fae mythology of Ireland and Scotland so I used that as a starting place as I built the world of Kyure.
FFF: Oooooooh, Ireland and Scotland! Lots of fairy lore there. You know we love fairies here! Tell us about them.
SDW: The faeries in Celtic legends are usually capricious, human-sized, and very powerful, and they come in many varieties. Among them are the mournful banshees, mischievous shapeshifters known as pookas, the elusive and dangerous Wild Hunt, and the powerful Tuatha De Danann who were said to rule ancient Ireland.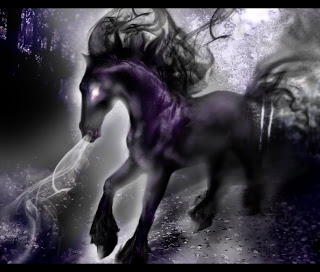 (Pooka)
That was where I started. Then I turned everything on its head, haha! Since the Star-Fae Trilogy is set in a fictional universe, I didn't worry about sticking too closely to the original myths and could take a great deal of creative license.
FFF: haha! I do the same. I love fairies and other fantasy creatures, but I also love giving them my own twist.
SDW: With each familiar fae race, I decided to keep a few of their familiar distinguishing traits. For example, the banshees of myth are said to foretell death and mourn for those who are about to die. They are frequently described as having red eyes, and they're known for their characteristic wails on the night wind. I gave my banshees the abilities of empathy and foresight, which fits with the legends and adds to their overall air of mystery and sadness. They also have the characteristic red eyes. But while traditional banshees are rarely violent creatures, the banshees in the world of Kyure are fighters (mostly because nearly everyone in Kyure is a fighter. It's not a very peaceful world!). I also took the wailing a step further by giving them wind manipulation abilities.
FFF: Yeah, the banshee in Halayda was pretty scary – and cool! What role do they play in Rothana?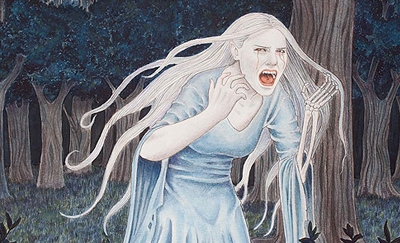 (Banshee)
SDW: In this case, the world-building led to the creation of one of my favorite characters: the banshee general and assassin Sidika. I love exploring the contrasts of someone who is deeply in tune with the emotions of others but can also be a cold-blooded killer when she believes it's necessary.
FFF: Oooooh – that gives me the shivers! In a good way. Heh. But I'm not super familiar with much of the Celtic fae. Can you tell us more?
SDW: A few readers have asked which Celtic fae race the Solasa, or star-fae, were based on. The answer is… none of them! Actually, they weren't originally intended to be fae at all. When I wrote the first draft of Halayda, the star-fae were actual fallen stars. As much as I loved this concept, I eventually decided it didn't fit with the rest of the world-building and made the story and setting unnecessarily complicated (I plan to use the concept elsewhere, though!).
FFF: I hope so, it sounds amazing!
SDW: So instead, I created a new race of fae: light elementals. Their shadowy counterparts, the Dulahna (shadow-fae), are loosely based on a creature from mythology: the Dullahan, a terrifying Irish version of the headless horseman. I let my shadow-fae keep their heads, though (I think Taylan would have complained otherwise!). Also, unlike the Dullahan, the Dulahna of Kyure have a choice in whether to be monsters—something Taylan wrestles with in Rothana.
FFF: The struggle is real for a lot of us. Why did you choose Celtic mythology? Why base your world on older mythology that most of us have no idea about?
SDW: I based my fantasy world on older mythology partly because it's a way of honoring my heritage, which is mostly Irish and Scottish. But mostly because old myths have endured for a reason. They touch on timeless themes and tell of creatures that have fascinated humans for ages.
They're also versatile. One of the beauties of myths and legends is that they're not set in stone. Each culture, generation, and individual will see them in a different light and rework them to convey their own values and ideals. Modern speculative fiction is chock-full of examples. Norse gods run wild in New York City, fused with our modern superhero "mythology." We reimagine villainous creatures to explore new kinds of heroism. And just when we think we've seen every possible twist on "Cinderella," someone finds a new angle and we fall in love with it all over again.
FFF: That's true – I always love a good Cinderella re-telling.
SDW: And yet, at the core of these stories, the myths live on because they connect with a deep part of our souls. The truth is that, while the stories we tell change over time, human nature stays the same. Mythological heroes and monsters reflect the challenges we face in everyday life. Old legends encourage us to believe in heroism and persevere in the face of overwhelming odds. And this is something that never dies.
FFF: Persevering in overwhelming odds. So many of us do that today. I feel overwhelmed most days. The thought of a hero is so enticing, and that's one reason I love reading/writing fantasy.
SDW: Me, too! I'd love to hear what are some of your readers' favorite myths, or mythological retellings? If you're a writer, have you incorporated mythology into your own stories and world-building?
FFF: You heard the lady, FFFers! What are your favorite myths? Me, I haven't read a lot of mythology since high school – ahem – 40+ years ago. But I did enjoy the Percy Jackson series, and the most recent books I've read based on mythology were The Songweaver's Vow by Laura VanArendonk Baugh, and Spicebringer by HL Burke. Enjoyed them a lot!
Thanks for giving us a glimpse into the mythology in Rothana! I'm so looking forward to reading it! Congrats!
SDW: Thanks for your support! I'd love to have everyone attend the Facebook party on December 8th: https://www.facebook.com/events/697422377305289/
FFF: I love FB parties! I'm planning to drop in for at least part of it.
So, if you'd like to order Rothana for your Kindle, you can find it here: https://smile.amazon.com/Rothana-Star-Fae-Trilogy-Book-2-ebook/dp/B07K6VV5VJ/
And if you missed Halayda: https://smile.amazon.com/Halayda-Star-Fae-Trilogy-Book-1-ebook/dp/B01MUJHWWD/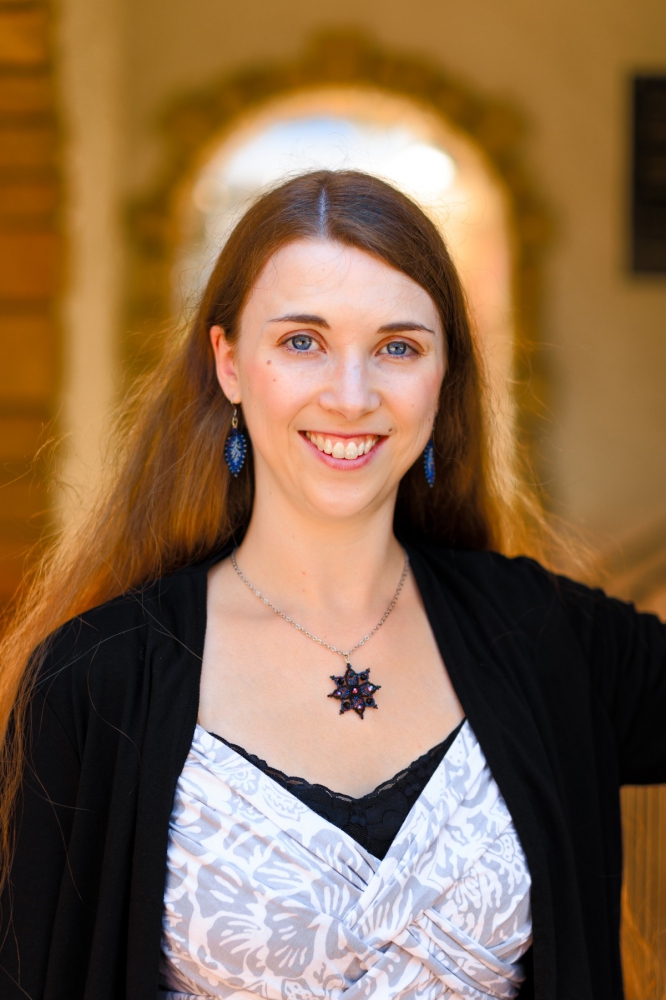 Sarah Delena White was raised by wolves in an alternate dimension. She writes eclectic speculative fiction that reworks mythology with a fine balance of poetry and snark. She's an experienced world traveler who loves to weave world folklore and ancient concepts into vibrant, original story worlds. She is the administrative manager for Uncommon Universes Press. When she's not writing, she can be found making elegant designer bead jewelry, traveling to festivals as a professional ballad singer, drinking tea, and seeking to create the perfect latte. She can be bribed with dark chocolate.