Hey FFFers – I'm super excited to show you the cover for Sarah Delena White's next novel, releasing on November 27th. IT'S FABULOUS! Seriously fabulous. I love this cover SOOOOOOOOOOO much!
But first … let's read a little about the story.
A new queen falls. A death lord rises. An ancient foe looms in the shadows.
Sylvie Imanthiya is desperate to lead Faerie well and deepen the bond with her husband, former king Taylan Ashkalabek. But all hope of that vanishes when the Winter Solstice ceremony ends in disaster, stranding her and Taylan in the Deathrealm, and stripping the kingdom from her.
With Faerie in chaos, Zad and Diza are separated once again: Zad to reconcile with an old mentor to stabilize the kingdom, and Diza to confront the nefarious Casimir in the mortal realm. But Casimir claims that a greater evil seeks to destroy both realms, an evil that Diza's unique death magic can hold at bay—if she could only remember how.
In the Deathrealm, Taylan is succumbing to the lure of specters from his past, and pushing away Sylvie's love. Overwhelmed by decay and darkness, Sylvie must summon unexpected magic from the soul of Kyure to fight for her convictions and her husband's heart.
Shadows divide them. Their friends are in peril. If Sylvie fails, her marriage and her world will fall.
Y'all, I've read the first book, Halayda, and loved it! (you can buy it here, if you haven't read it yet: https://www.amazon.com/Halayda-Star-Fae-Trilogy-Sarah-Delena/dp/0997409967/ )
I'm on tiptoes, waiting for the release of Rothana!!
I met Sarah at Realm Makers, and she quickly became a good friend. She also makes beautiful beaded jewelry! I have several pieces.
Sarah Delena White was raised by wolves in an alternate dimension. She writes eclectic speculative fiction that reworks mythology with a fine balance of poetry and snark. She's an experienced world traveler who loves to weave world folklore and ancient concepts into vibrant, original story worlds. She is the administrative manager for Uncommon Universes Press. When she's not writing, she can be found making elegant designer bead jewelry, traveling to festivals as a professional ballad singer, drinking tea, and seeking to create the perfect latte. She can be bribed with dark chocolate.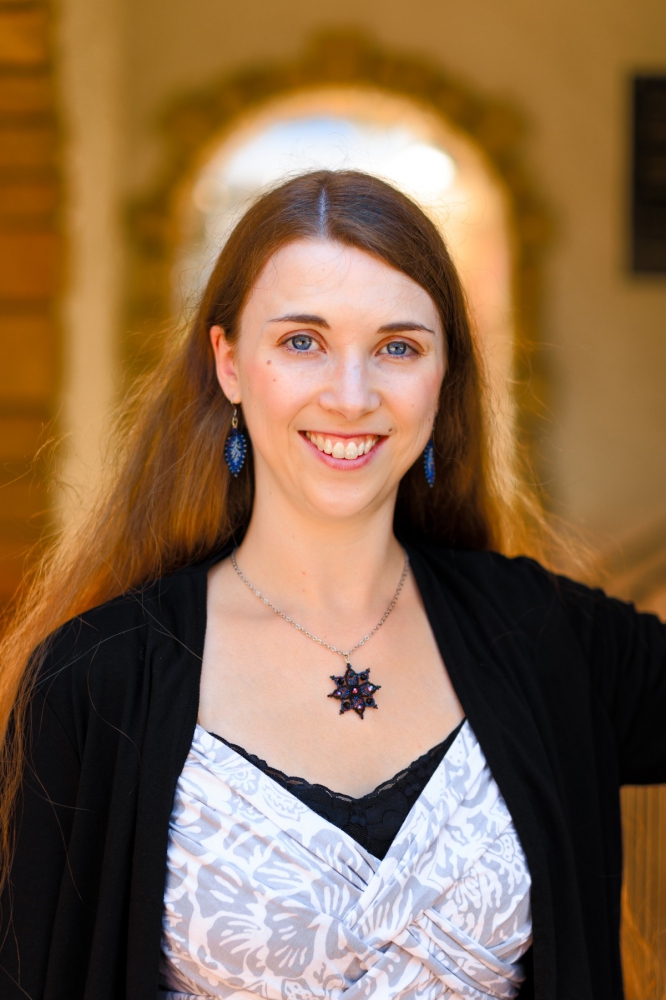 Facebook: https://www.facebook.com/SarahDelenaWhite/
Instagram: https://www.instagram.com/sarahdelenawhite/
Twitter: https://twitter.com/SarahDelWhite
Website: https://sarahdelenawhite.com/
Newsletter signup: http://eepurl.com/cZ2OQf
AND NOW …
THE COVER FOR ROTHANA …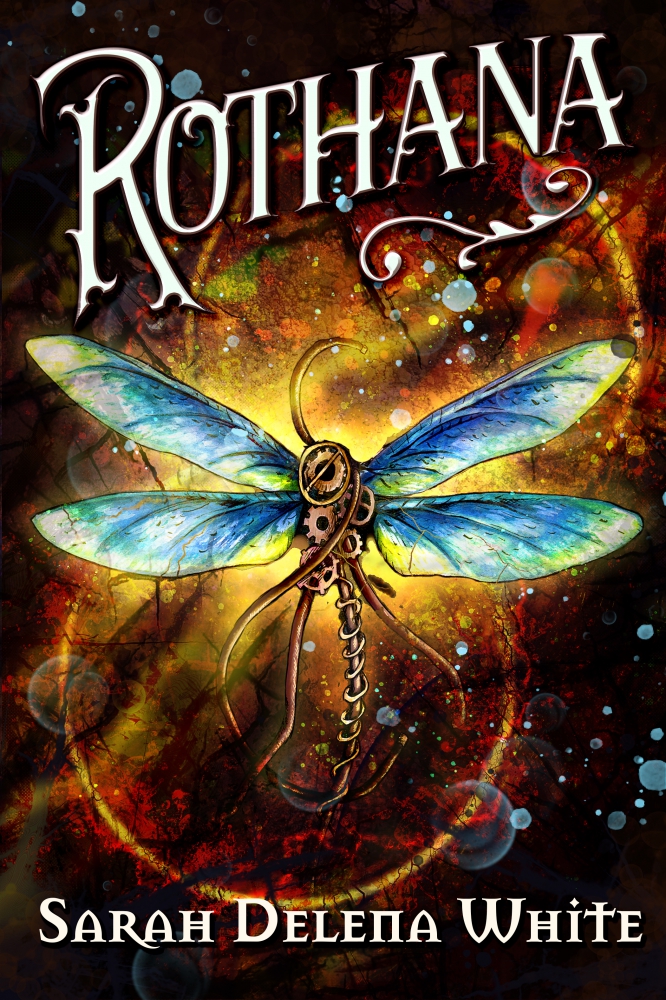 Doesn't it make you want to SQUEEEEEEEEEEEEEE???
Buy links:
Amazon: https://www.amazon.com/dp/B07K6VV5VJ/
Barnes & Noble: https://www.barnesandnoble.com/w/books/1129820806
Goodreads: https://www.goodreads.com/book/show/42637351-rothana#
Autographed paperback pre-order: https://uncommonuniverses.com/product/rothana-star-fae-trilogy-book-2/
CONGRATS, SARAH!!