Hey FFFers – I'm super excited to be the first stop on the Blog Tour for Kill the Beast by Michele Israel Harper! Not only is this a Beauty and the Beast re-telling, it has FAIRIES!!! Naturally, I volunteered to talk about that.
Hi, Michele! I'm happy to have you on Fairies, Fantasy, and Faith today!
MH: Thank you so much for having me on your blog today, Pam. I knew the perfect topic for you and your readers would be fairies!
FFF: I know, right? Why did you include fairies in a Beauty and the Beast story?
MH: To be honest, I hadn't even planned to include fairies in my book, but it just kind of happened as I did more and more research.
I based Kill the Beast off the original La Belle et la Bête by Madame Villeneuve,
and her book is full of fairies. I mean, so full of fairies. I had no idea!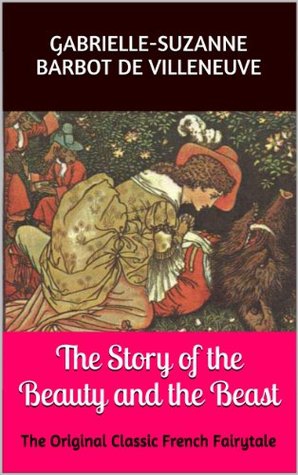 I grew up on Disney's version, so this part of the story blew me away.
FFF: Yeah, we're not really fans of Disney fairies here. Haha! Details, woman! We need details!
MH: An angry, vengeful fairy is the one who curses the prince in the first place, since he won't marry her because she is so old and hideous and crabby.
FFF: I totally get that. But there's got to more to it.
MH: There is! In La Belle et la Bête, Beauty's parents are a human king of the Fortunate Island and a beautiful, kind fairy. This fairy is imprisoned by the Fairy Counsel once the vengeful fairy finds out she married a human and had a child with him. Then the vengeful fairy goes to see this king who could possibly win the heart of a fairy and falls madly, irrevocably in love with him herself.
He, of course, wants nothing to do with her, but she's determined to have him.
FFF: Well, fairies can be like that. What does she do?
MH: The vengeful fairy creates an elaborate scheme to have his daughter killed and comfort him and become his wife, but the beautiful fairy wife's sister (is this confusing yet?) steals the child, places a sick infant who has just died in her place, and instead gives the half-fairy child to a merchant and his wife. They have no idea their daughter has been replaced.
(I would just like to point out that this is often seen in ancient fae lore, where fairies would steal human babies and replace them with little halflings, or not at all.)
FFF: Ooooooh, yeah. Changelings!
MH: And so Beauty grows up thinking she's the daughter of this merchant, and she is kind and lovely and beautiful and completely different from her catty older sisters. Her fairy aunt, the one who watches over her, is with the prince and vengeful fairy when she curses the prince and changes him into a hideous beast, so she creates a counter-curse in which one day a beautiful maiden will come, and if she loves him as he is, will reverse the curse.
She, of course, is thinking of Beauty this whole time.
FFF: Of course!
MH: I didn't want to copy Madame Villeneuve's story, but it was just so full of fairies, I had to include some of that in Kill the Beast! But with plenty of twists to make it my own, of course.
FFF: I love putting a twist on the fairies in my own writing. Tell us more!
MH: Ah, if you want to know what those twists are, well, you're just going to have to read my book!
FFF: Haha! I can't wait! Here's the back cover copy:
Ro remembers the castle before. Before the gates closed. Before silence overtook the kingdom. Before the castle disappeared. Now it shimmers to life one night a year, seen by her alone.
Once a lady, now a huntress, Ro does what it takes to survive—just like the rest of the kingdom plunged into despair never before known.
But a beast has overtaken the castle. A beast that killed the prince and holds the castle and kingdom captive in his cruel power. A beast Ro has been hired to kill. Thankful the mystery of the prince's disappearance has been solved, furious the magical creature has killed her hero, Ro eagerly accepts the job to end him.
But things are not as they seem.
Trapped in the castle, a prisoner alongside the beast, Ro wonders what she should fear most: the beast, the magic that holds them both captive, or the one who hired her to kill the beast.
FFF: Does that sound fabulous or what? Thanks for stopping by to talk to my readers, Michele!
MH: Thank you again, Pam, for having me as your guest for my blog tour!
FFF: Check out this amazing cover! Kill the Beast releases on Sept. 25th!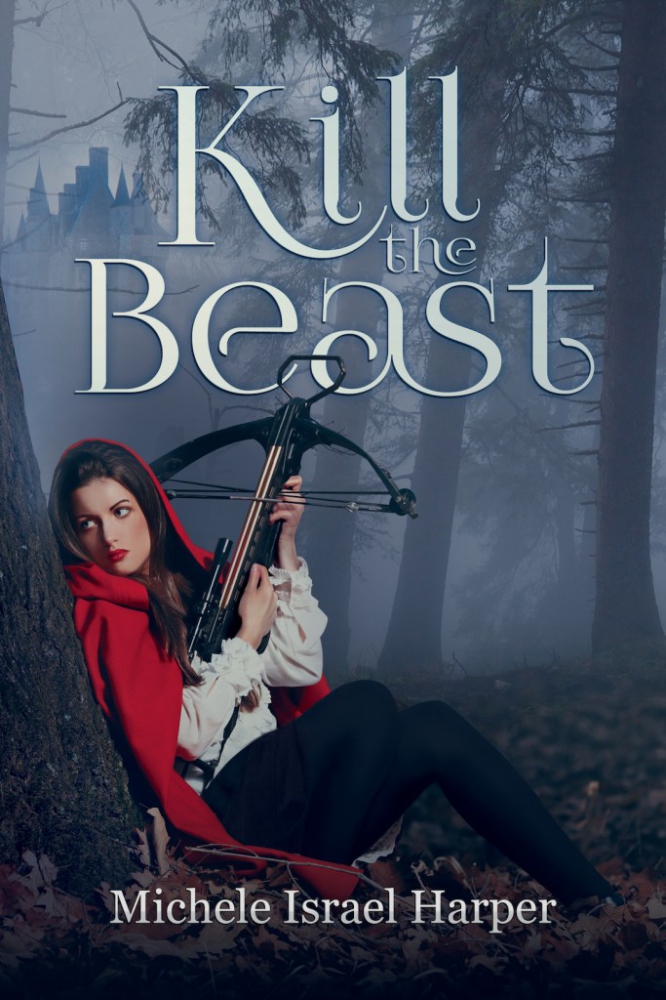 Michele Israel Harper spends her days as a work-at-home mom and her nights typing away furiously on her laptop. Sleep? Sometimes...
She has her Bachelor of Arts in history, is slightly obsessed with all things French—including Jeanne d'Arc and La Belle et la Bête—and loves curling up with a good book more than just about anything else. Author of Wisdom & Folly: Sisters, Zombie Takeover, Beast Hunter, and Kill the Beast, Michele prays her involvement in writing, editing, and publishing will touch many lives in the years to come.
Visit www.MicheleIsraelHarper.com to learn more about her.