Willoughby Wednesday Sneak Peek!
Wednesday, February 28, 2018 by pam
It won't be long now before Willoughby's next book, Willoughby and the Lumpy Bumpy Cake will be released! Kim & I are very excited about this one.
Willoughby has a problem. Tomorrow is Rosewings' birthday and every cake Willoughby tries to bake ends up lumpy, bumpy, black and burned. How will he ever surprise his friend? Frustrated, Willoughby tosses the burnt lump of cake out his cave door where it hits someone on the head. Someone BIG. Someone Willoughby never expected to meet.
Is Willoughby in more trouble than just not having a cake for Rosewings?
Here's a sneak peek: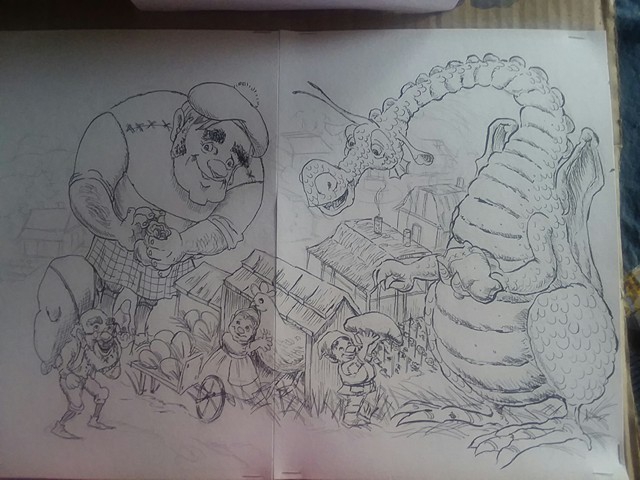 We're planning a dragon party on Saturday, March 24th, 10am-12noon at ACORN VILLAGE on Rt. 49, Salem NJ 08079. Lots of fun and prizes … and CAKE!!
Stay tuned for the Facebook party, as well. WOOT!
---