Willoughby Wednesday 5-17-17
Wednesday, May 17, 2017 by pam
hey Willoughby fans!
If you're new to Willoughby, let me introduce you. Willoughby is a young, somewhat clumsy, gentle dragon who is learning to live and interact with friends from the Meadow near his home. In this picture book series for ages 4-8, Willoughby learns about friendship, getting along with creatures different from himself, and discovers he can do things he never thought he could.
Things are a bit quiet in the Land of Dern at the moment. But even though it's May, Willoughby is already thinking about his birthday party, which will be celebrated on Facebook on Sept. 17th. I'll post details when it gets closer, but if you know a child who shares Willoughby's birthday, please let me know.
Willoughby will be meeting kids in a couple of libraries in New York City the first weekend in June! Those details are being planned right now, as well.
Kim has started some sketches for Willoughby's next book: Willoughby and the Lumpy Bumpy Cake! Willoughby wants to bake a cake for his best friend, Rosewings's, birthday, but every time he tries, it turns out lumpy, bumpy, black and burned. How can Willoughby get a cake baked in time to surprise Rosewings?
We're planning to release Lumpy Bumpy Cake in November.
Willoughby is available on Amazon. https://www.amazon.com/Willoughby-Friends-Book-Terribly-Itchy/dp/193879611X/ OR, if you want an autograhped copy: www.fruitbearer.com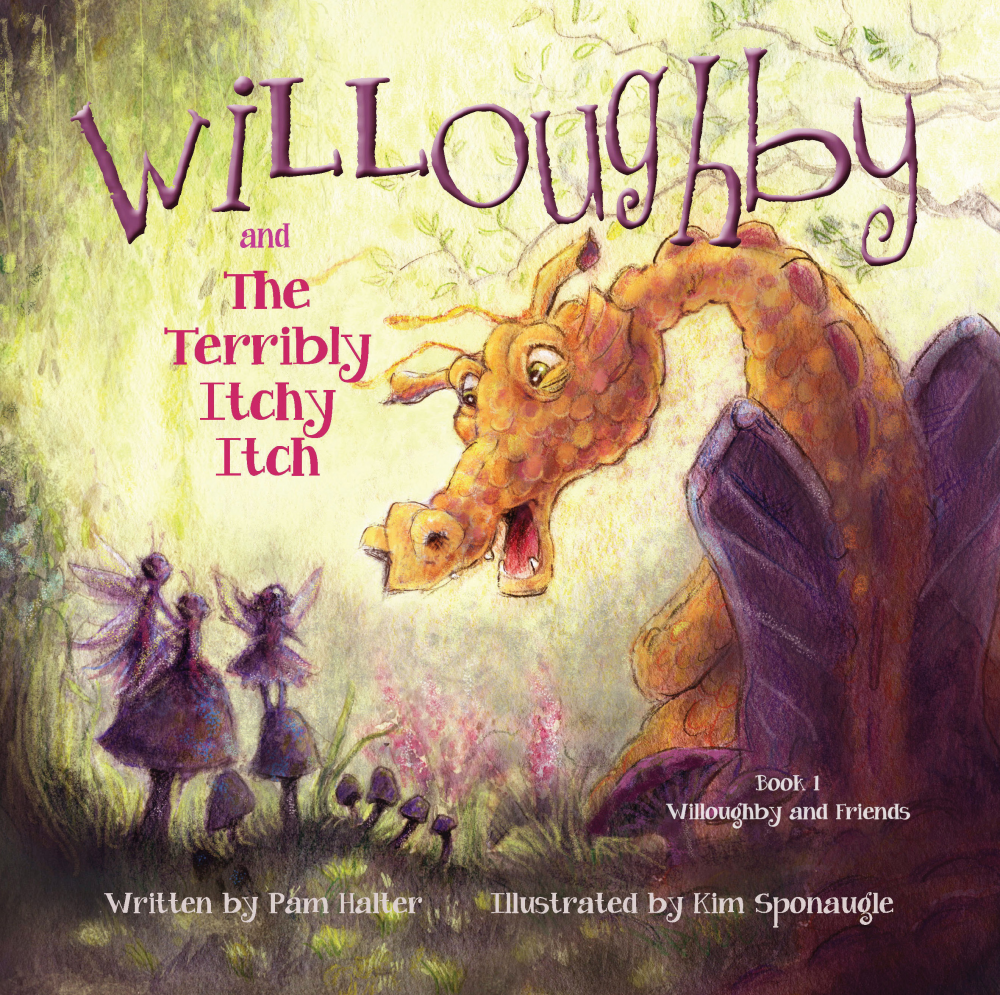 ---