Hey FFFers! I'm so excited to host Spec Author, Rachel Lopez, in my very first participation in a Blog Tour! Woot! Rachel has written a YA novel called The Water Cave.
She will be celebrating the release of The Water Cave with a Facebook party TONIGHT, May 4th at 8PM EST. Prepare for a fun night of chat, games, and giveaways not only with the author, but with special guests Desiree Williams and Sara Baysinger.
Facebook Party Link: https://www.facebook.com/events/275490572911652
Here's a little about The Water Cave
A sinister experiment gone wrong has come to haunt the life of an innocent girl sixteen years later. Injected with a serum developed by Satan himself, Meadow Fields discovers she is a transporter (a person with the unique ability to transfer their soul between hell and earth).
Unaware of her special gift until the day her soul transports to hell Meadow saves a tall, pale, handsome young man from drowning in the lake of the Water Cave (the outskirts of hell). This striking young man, Mark Angel, has a deep connection with Meadow and wants to help her explore her new found ability.
An unfortunate accident forces Meadow to transport to hell where she is unable to make it back home. Alone and frightened she is faced with the horrors of Satan and his fiends. Time is not on Meadow's side, the longer she is stuck in hell the more demon like her soul becomes. In the nick of time—and with the help of a newfound ally—Meadow's soul makes it back to Earth with moments to spare. However, her world is torn apart once more when she is faced with the reality that her loved ones are not who she believed them to be.
FFF: Welcome, Rachel! What an intriguing premise! I'd love for my readers to learn the background. People always like knowing how you got the idea for it - especially such a cool topic!
RL: Absolutely! The Water Cave came to me partly by an odd dream and filled in by my wild imagination. I truly feel Stephen King is the Sandman and dictates my dreams. However, I fought against writing The Water Cave for close to a year.
You see I wanted to write feel good stories that are biblically sound. I wanted to change lives with what I wrote. So, I began writing books on teenage suicide, bullying, and human trafficking. But The Water Cave kept coming to me. I prayed God would allow me to write what I wanted so I did not have to deal with those who know the Bible well. What would they say when they realized my novel was not theologically sound?
I whined, cried, and in general acted like a child until God revealed to me I am not necessarily supposed to be writing to those who knew God (although I sure hope they will enjoy my writing as well) but that I was supposed to write so those who do not know Christ may hear his name and become curious enough to learn more about Him.
FFF: Girl, I can absolutely relate to whining and crying about not wanting to do something God asks. It doesn't faze Him a bit. You always end up doing what He wants. HA! Please tell us a little about yourself.
RL: About myself…my least favorite subject. I am a person who loves doing things that I can do while living an introvert life. Writing, reading, quilting, and crafting. However, God has pushed me into several extrovert roles such as the Family Coordinator at my church, leader in outreach ministries, and as Respiratory Therapist. Outside of that I run two of my children around the state as they are in marching band and another who dances. When I have free time I like to geek out to Harry Potter, Star Wars, and just about any Marvel movie except Wolverine (much to my husband cringe).
FFF: The best thing I ever did in high school was marching band. Why & when did you start writing seriously?
RL: I have been seriously writing for about five years now. I would take the occasional hiatus when the enemy's voice became so overwhelming I believed his lies.
FFF: The enemy is soooooo good at deception. I'm glad you stopped listening to him! How many books in the series?
RL: The Transporter series will host at least three books The Water Cave, The Cave of Darkness, and the Fire Cave. I do plan to make a stand-alone book to explain in depth how the experiments really came into play.
FFF: That sounds very cool! What's your favorite part of writing?
RL: My favorite part of writing has to be just letting go and becoming part of a completely different world. There is nothing like meeting your characters and becoming them for just a little while—unless they are fighting the terrors of hell that is…
FFF: Fighting the powers of hell ... makes you want to rub your hands and say Muwahahahahaha! One last question; What do you want your readers to get out of The Water Cave?
RL: I want people to realize that life can be messy and confusing, but God is there through all the mess. We just have to keep our faith in Him.
FFF: Thanks so much for sharing about yourself and your book, Rachel! Congrats and God's blessings!
RL: Thanks for having me, Pam!
About the Author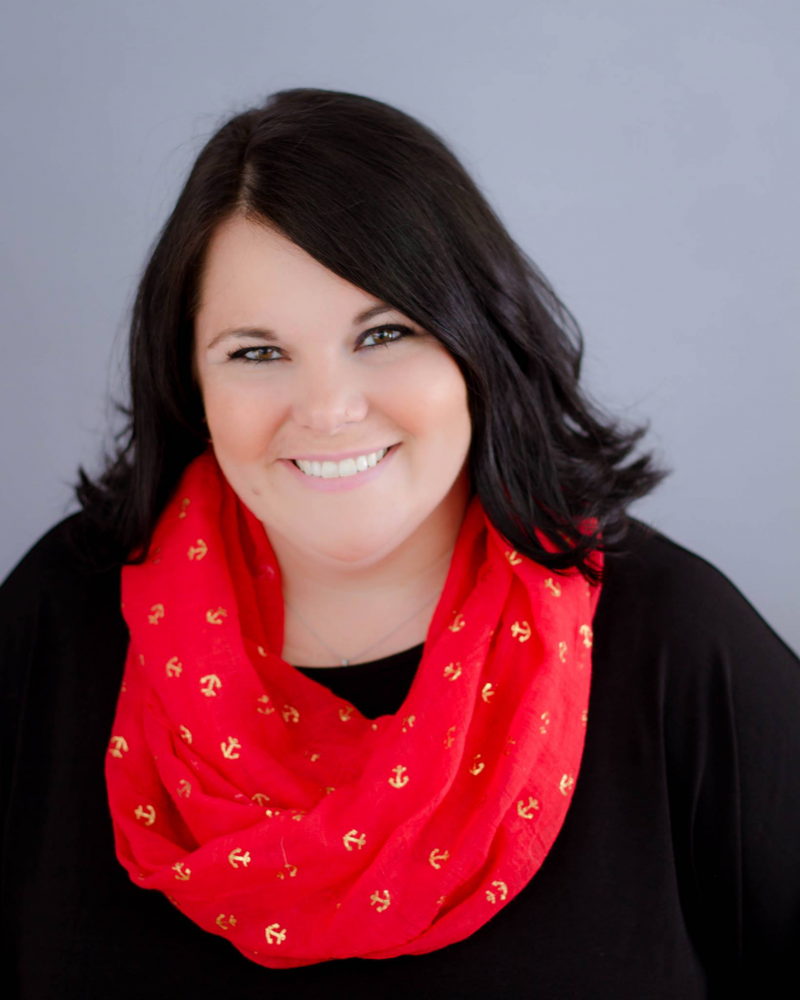 Rachel Lopez is a Respiratory Therapist by day, a Family Coordinator for her church on the weekends, and a writer by night. Rachel lives in Hardin County, KY with her husband and three children. She loves to read, write, and to collect new hobbies. Rachel is the author of a series of books in the Transporter Series: The Water Cave, The Cave of Darkness, and The Fire Cave.
Social Media Links
Website: https://rachelrlopez.com
Goodreads: https://www.goodreads.com/author/show/3458932.Rachel_Lopez
Facebook: https://www.facebook.com/RachelRenayLopez
Twitter: https://twitter.com/rachel_r_lopez
Instagram: https://www.instagram.com/rachelrenaylopez
Rachel has generously offered to give away a signed paperback of The Water Cave, a $15 Amazon gift card, and a book mark (one winner). Open to US only.
Giveaway Link: http://giveawaytools2.com/giveaway.php?sk=45560141141
You can buy The Water Cave at:
Amazon: https://www.amazon.com/dp/B06Y45M2NX
Barnes & Noble: http://www.barnesandnoble.com/w/the-water-cave-rachel-lopez/1126176623
Goodreads: https://www.goodreads.com/book/show/34820653-the-water-cave