Willoughby's Dragon Party
Sunday, April 2, 2017 by pam
Willoughby had his first real life party yesterday and we had a blast! Lots of kids enjoyed coloring while I read the story and Kim showed the illustrations. We had dragon cookies, flower fairy cupcakes, dragon flames, and dragon punch! And we played Willoughby's Scratch Your Friend's Itch game. Kids also were able to pick a prize from flowers that came from The Meadow near Willoughby's home.
Willoughby loves to party!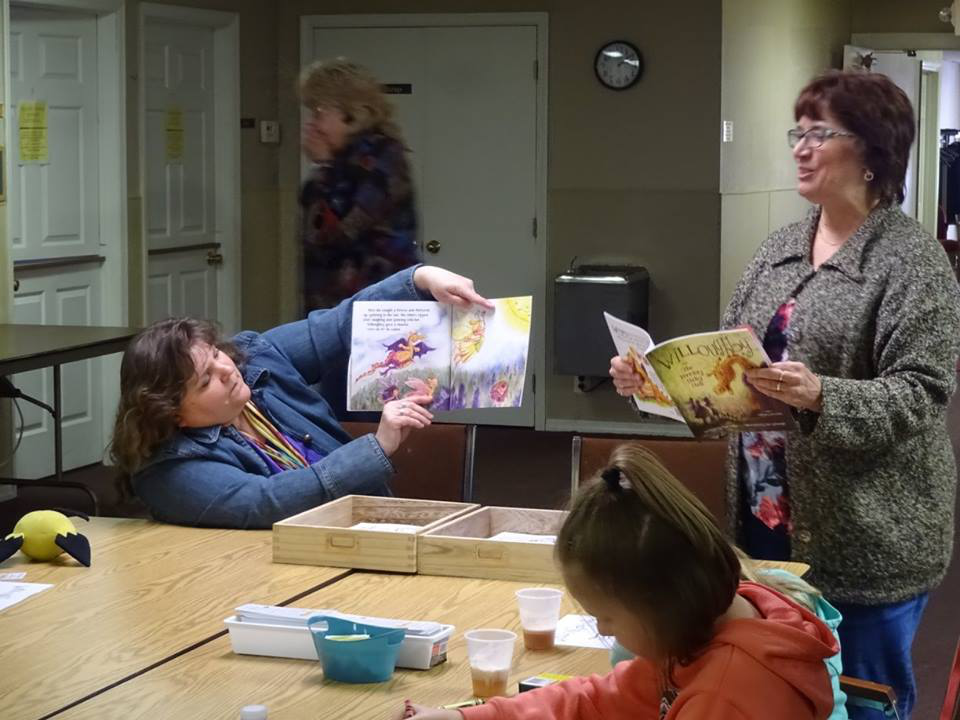 I have no idea how to make this picture right side up. Taking picture on your phone doesn't always turn out right. The pictures of the game were all upside down. :( But we did have a wonderful time!
---