Thank you, Loraine Kemp, for inviting me to take part in the "My Writing Process Blog Tour." Loraine Kemp (www.LoraineKemp.com) is an award-winning middle grade/YA writer who is represented by Karen Ball of The Steve Laube Agency. She is also an artist and has illustrated Lyn Hancock's children's book Tabasco the Saucy Raccoon. Her YA fantasy novel, Orion's Sword, is currently being considered by Zondervan and it is her dream to be published by them and to also illustrate the book. (www.facebook.com/lorainekempartist)
Now, it's my turn to answer some questions about my writing process.
What are you working on?
I'm working on several projects. My friend, Kim Sponaugle, and I are collaborating on a picture book series, Willoughby and the Fairies. Kim is an illustrator and we've published together before. Our agent has sent out proposals and we're in waiting mode.
I've revised a fantasy novel, Fairyeater, and my agent will be sending out proposals soon.
While I'm waiting, I've started a new fantasy novel, Fairystone. It's the prequel to Fairyeater.
I also blog for parents of special needs children and Christians who write fantasy.
How does your work differ from others in its genre?
Willoughby and the Fairies is different because fantasy characters live out Bible concepts. For example, in Willoughby's Itch, the concept is "two are better than one ... if one falls down, his friend can help him up." Willoughby has an itch on his back that he can't scratch, and he meets some friends who are willing to help, even though they're small and he's big.
Fairyeater has just that - a witch who destroys her enemies, the fairies, by eating them.
Why do you write what you do?
I've always loved fantasy. The possibilities are endless! And I believe great truths can be told through a story. Most of us read to escape. I know I do, and when I read, I want to be engaged and entertained. I don't have a lot of spare time, so I want to make the time I have count. So, it's my goal to do that for my readers. I want to share truth in an interesting, engaging way that leaves the reader content and pondering.
How does your writing process go?
This is a tough one. Because I babysit my grandchildren two days a week and have an adult special needs daughter, I can't always write on a consistent basis. But here's what I try to accomplish: in the beginning, I write out the idea, concept and characters, making as many notes as I can. I come up with names, personalities, descriptions and relationships. For a novel, I've learned to make a timeline, so I can keep track of what happens when. I work on a loose synopsis. That way, I can keep track of what I really want to include, but also leave room for the unexpected. I work hard on the first three chapters, revising and editing them until I'm satisfied, because I'll need them for a proposal. Then I write one chapter at a time before stopping to revise. I highlight the things I've written on my loose outline as I go so I can see what I've included. Sometimes, when I'm into the story, some of the things I've put in the outline don't work, but that's okay. And there's always a character who wants to pop in and be part of the story. Then I have to stop and figure out who they are.
I couldn't do any of it without the support of my writers group, The Crue. We've been together for 12 years and meet once a year, although we keep in touch via email and regularly pray for each other.
And now, I'd like to introduce the next participant in the blog tour.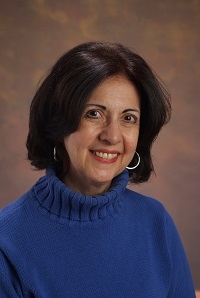 Dr. MaryAnn Diorio writes compelling fiction that deals with the deepest issues of the human heart. She is Online Adjunct Professor of Fiction Writing at Regent University and the author of A CHRISTMAS HOMECOMING. She is married, the mom of two wonderful daughters, and grandmother to precious 17-month-old granddaughter Annamarie Joy.
Thanks for being here with me today! I'll get back to fantasy writing stuff next week.