NEW RELEASE! WHO'S THE MONSTER?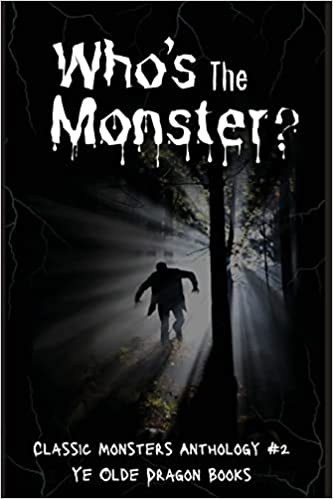 A child saved from a car crash insists a scarred man pulled her out, earning the moniker Monster Girl. Was there a monster or did she imagine her savior?
A not-so-scary haunted house turns into a true house of horrors for three young people.
Step back in time to watch a man, a computer, and ... a virus!
A young girl runs from an abusive father and finds a different kind of monster.
An enchanted castle is under attack from a patchwork monster and our heroes must find the elusive, ticked-off sorcerer who can stop his creation before it tears apart their home.
Inside, you'll explore a wide assortment of mad scientists and their failed experiments - or successes, if you prefer to see it that way. Some will thrill, some will chill. A few will make you laugh or maybe shed a tear.
But who IS the Monster? You decide.
You can read about my story on my blog post from Oct. 10th. https://pamhalter.com/fairiesfantasyfaith/205-Whos-the-Monster
Who's the Monster is available on Amazon, the publisher's website www.yeoldedragonbooks.com or directly from me! My special is $12 each plus shipping and includes a GREEN glow stick!
Willoughby is proud to announce the release of his FIRST COLORING AND ACTIVITY BOOK!!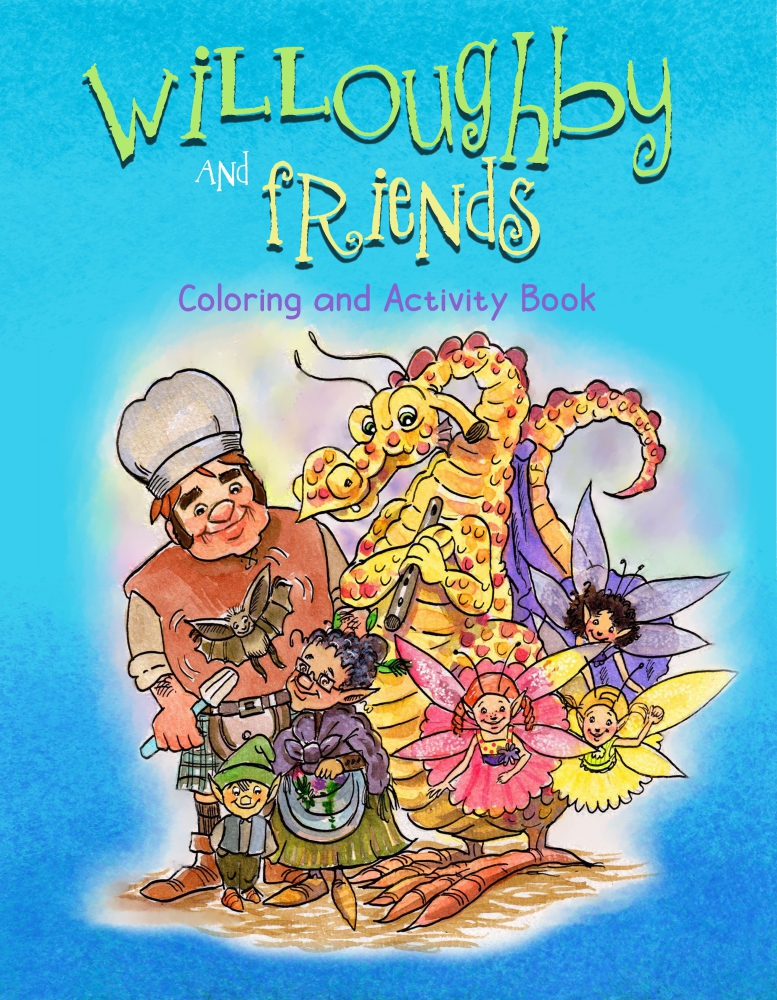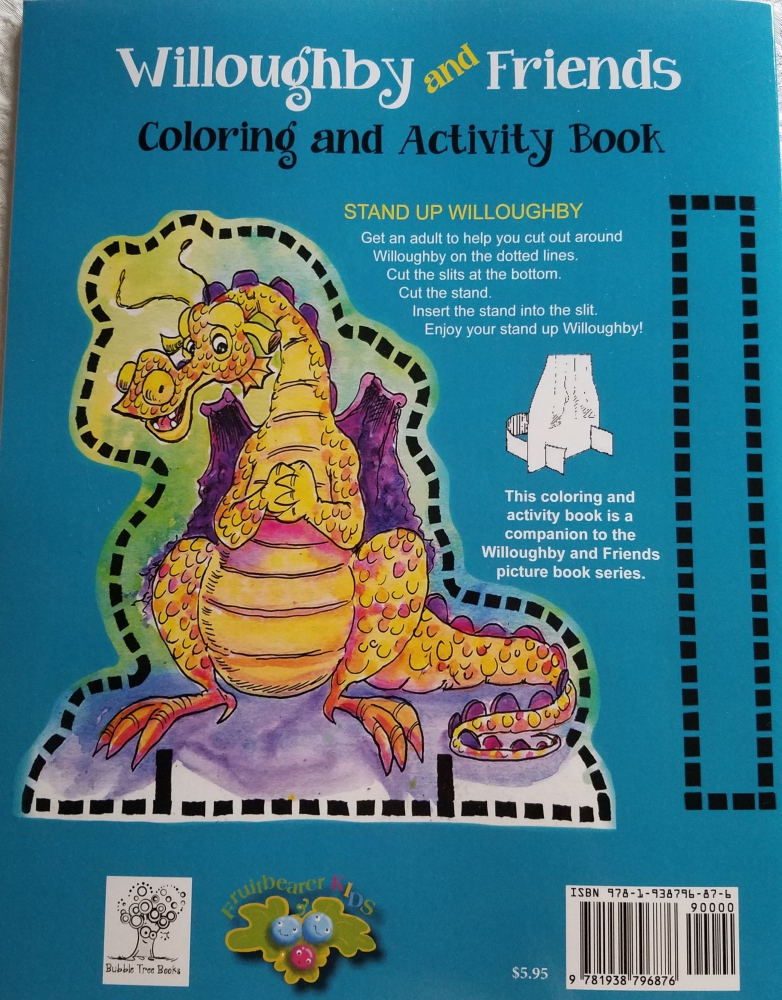 Willoughby's COLORING BOOK released on August 2, 2021, which also happens to be NATIONAL COLORING BOOK DAY!
Coloring books are available for $5.95, only through me – if you want to order any, please contact me (at the bottom of the page) through this website. Thanks!
Also check out
WILLOUGHBY AND FRIENDS
Willoughby is a young and gentle dragon who loves making friends and learning new things. He lives in the land of Dern with his friends, Rosewings, Daisywings, and Violetwings (fairies), Chef Onslo T. Quagmire (an ogre), and his newest friend, Woodside the bat.
In Willoughby and the Terribly Itchy Itch Willoughby has an itch he can't reach. An itch he can't scratch. Not just a little itch, a TERRIBLY ITCHY ITCH! Nothing he does will make it go away.
What can a dragon do when he has a itch he can't reach? He calls for help, of course! See how some unlikely friends get together to relieve Willoughby of his terribly itchy itch.
In Willoughby and the Lumpy Bumpy Cake Willoughby has a problem. Tomorrow is Rosewings' birthday and every cake Willoughby tries to bake ends up lumpy, bumpy, black and burned. How will he ever surprise his friend? Frustrated, Willoughby tosses the burnt lump of cake out his cave door where it hits someone on the head. Someone BIG. Someone Willoughby never expected to meet.
Is Willoughby in more trouble than just not having a cake for Rosewings?
In Willoughby Goes A Wee Bit Batty Willoughby loves looking at his fabulous treasure trove every night before going to bed. One evening, he hears a CRASH outside. A mysterious creature has flown into his back-scratching tree and needs help. What will Willoughby do? Help a new friend or protect his Treasure?
I really love this story as I've introduced my first special needs character, Woodside the bat, who has damaged radar. This makes him partially blind, and he crashes into things and gets hurt. A STEM feature is included in the back of the book about biolumiscent creatures and plants! Kim added glowing mushrooms and more into the illustrations as bats are nocturnal, and she needed to have ways to lighten up the pictures.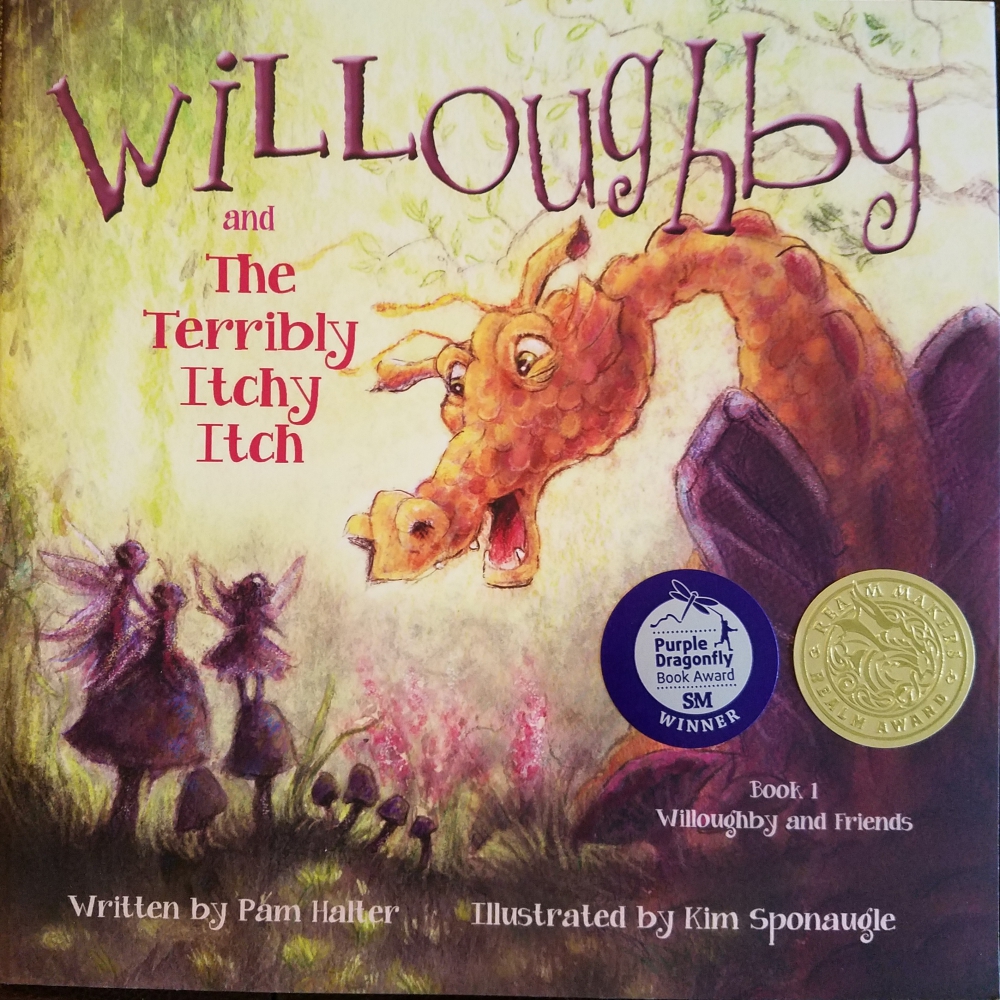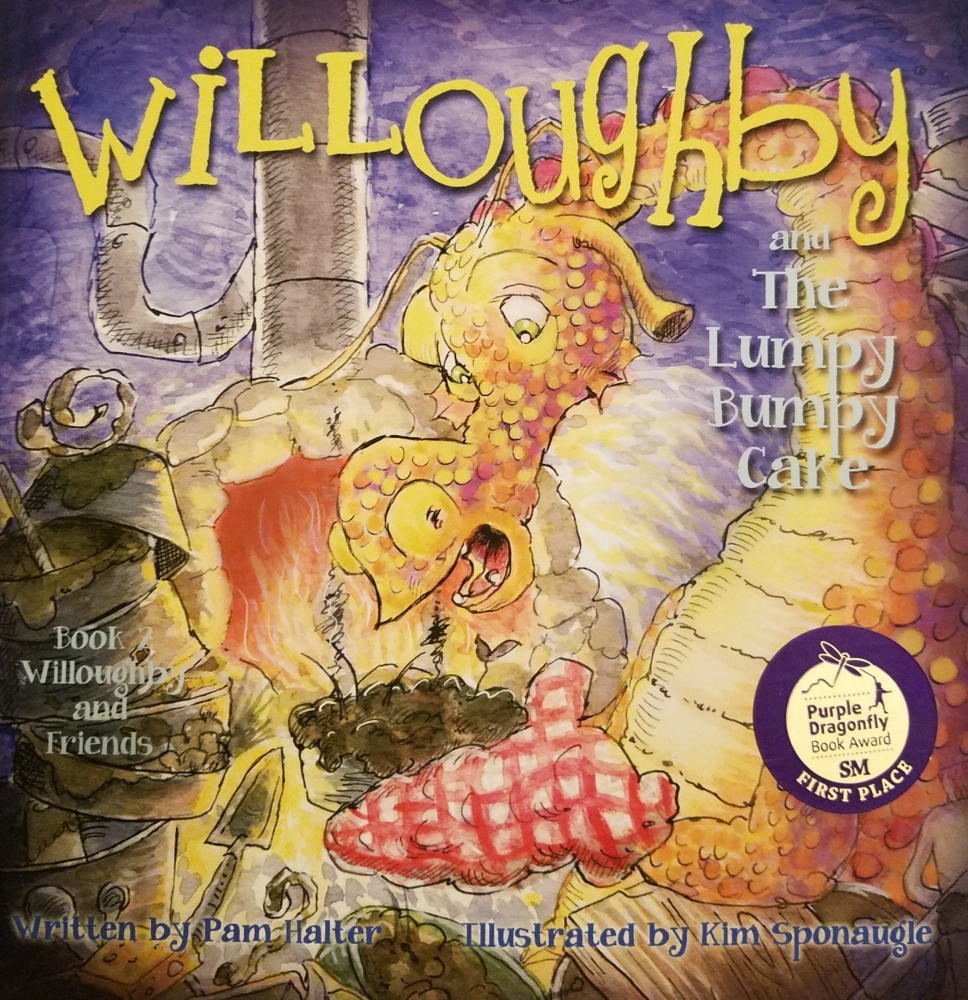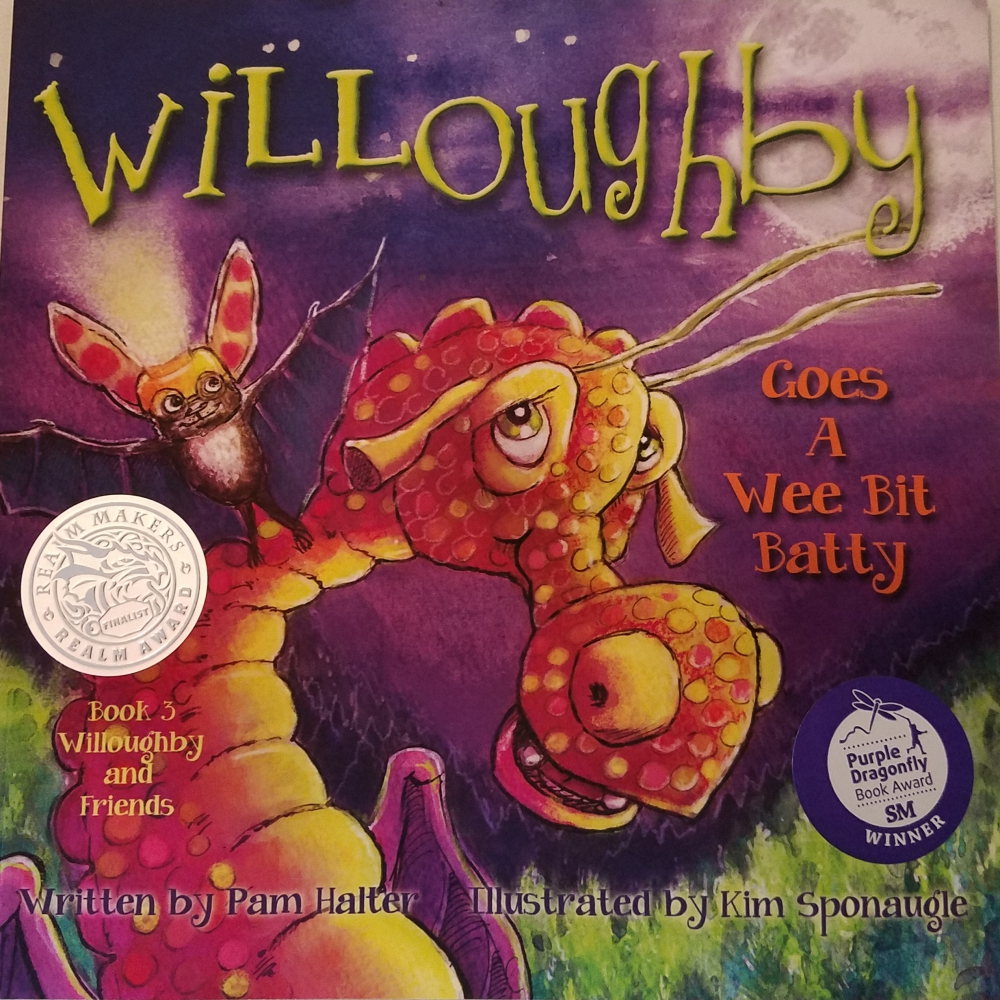 READING SPECIALS!
I'm offering a discounted price for Willoughby – $12 a book plus $3 shipping. I'll also include a Willoughby coloring page.
BUT if you buy the set of three Willoughby books at the regular price of $15 each, you get a free coloring book and pack of crayons!
And for the fantasy lover in your life, check out my YA novel, Fairyeater! It's a grand, epic quest fantasy for ages 15 and up. I'm offering a special price of $15 and $5 shipping.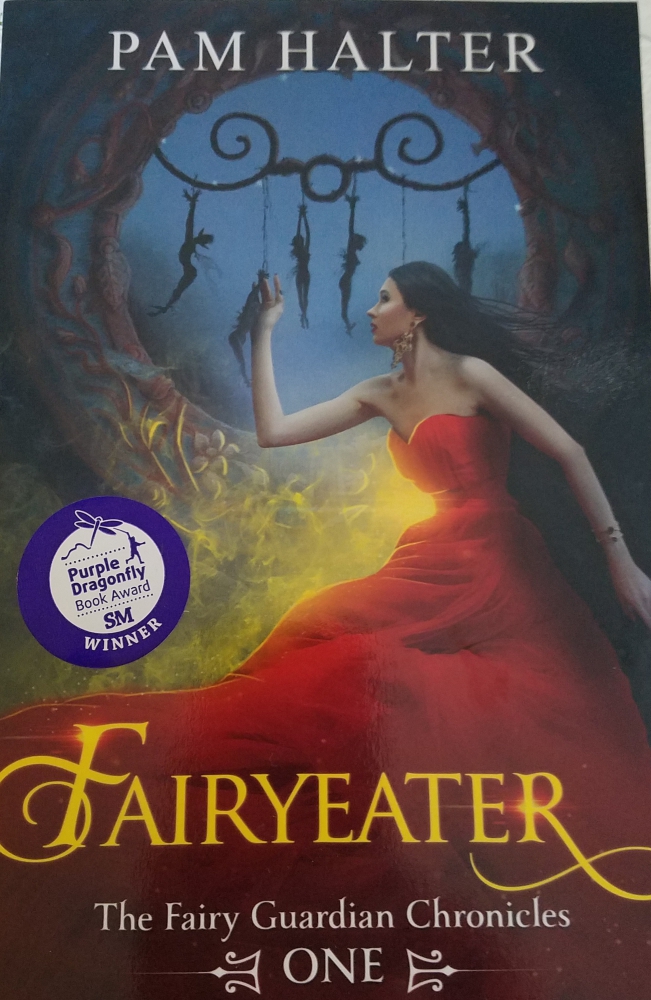 TO ORDER SIGNED BOOKS: contact me here (see contact at the bottom of the page.)
Do You Love Short Stories?
I have a story in four anthologies right now!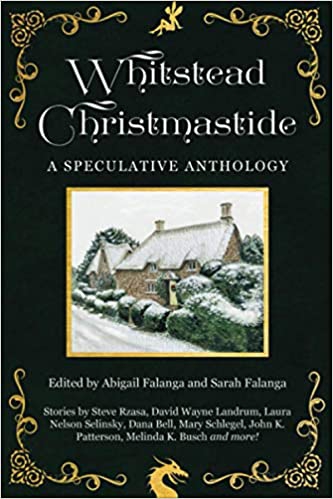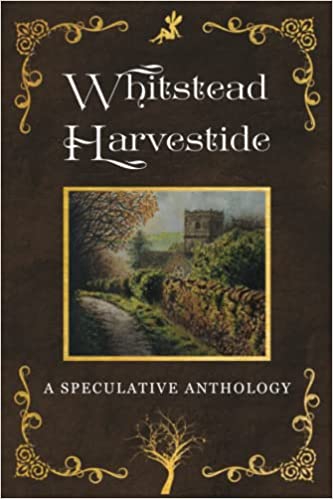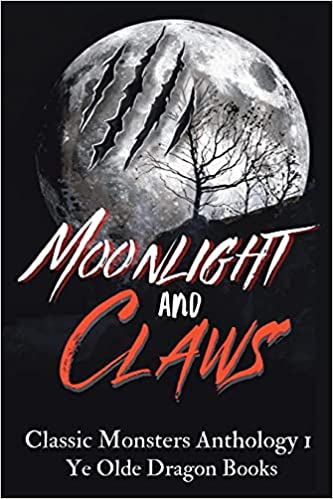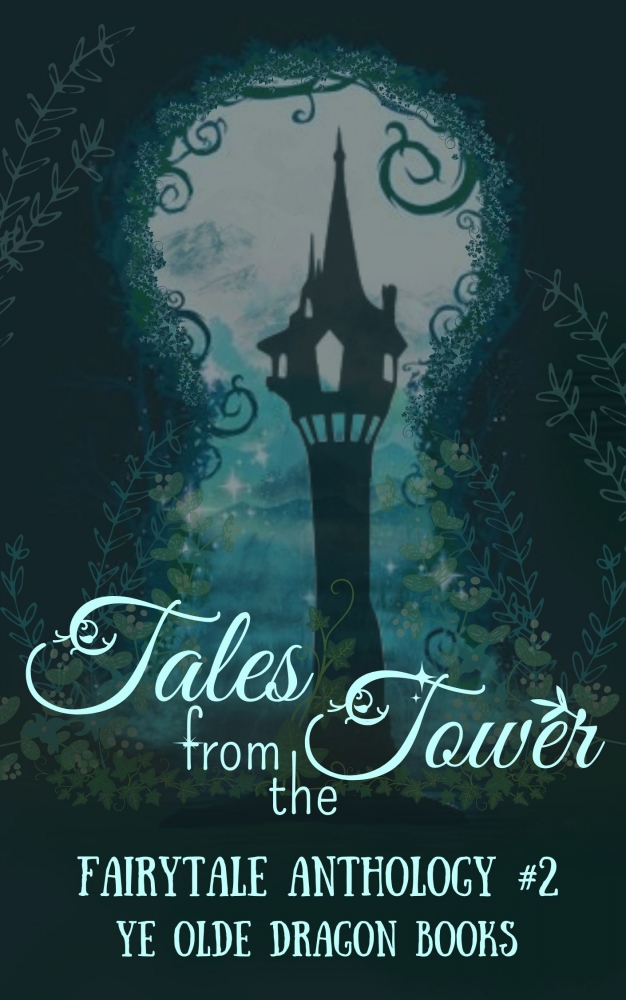 Whitstead Christmastide – a speculative Christmas Anthology
Do you need a little Christmas now?
Do you need a little speculative Christmas now?
Whitstead, December 1844
There has always been something a little otherworldly about the village of Whitstead; there are thin places, where the ordinary world touches on the realms of fairies, ghosts, and darkness. And this year, during the holy season of Christmas, various forces—dragons, demons, fae, dreams, and snow—act on the denizens of the town.
A dryad is on a mission to free something trapped in a mirror. A little girl prays for a Christmas pudding. A blind peddler sings in the town square. A gnome prepares for the mission of a lifetime. An alien spaceship crash-lands in the snow… And angels are on the move.
Charity and family love, healing and new purpose, visions and song, all awaken in the season celebrating the Greatest Gift.
It's available NOW on Amazon – either paperback or Kindle! https://smile.amazon.com/Whitstead-Christmastide-Speculative-Steve-Rzasa/dp/B08SGCD31R/
My story, On Whom His Favour Rests, is about two guardian angels, Aar'in and Zophiel, and their adventures during the two weeks leading up to Christmas Eve.
ONE YEAR LATER ...
Whitstead, Harvest 1845
Darkness threatens Whitstead as autumn comes. Evil forces are on the move against the town as a whole, but also individual hearts and minds. As Halloween approaches, the veil between worlds thins and demons, vampires, dangerous fae, and madmen are not the only threat—spirits and ghosts loom as well.
Love is lost and won. An exiled heir seeks help from dragons. An ancient guardian faces invading peril. Aliens seek lost equipment. A lady helps a ghost find peace. A mother searches for her lost daughter. A fawn faces defeat and a terrible quest. A faerie queen visits an old friend. And a cowardly boy must learn the power of faith and hope.
Sacrifice and redemption. The value of children. Injustice confronted. Loss and despair. The light of hope. Peace despite adversity as bounty and wonder touch Whitstead.
https://smile.amazon.com/Whitstead-Harvestide-Speculative-Abigail-Falanga/dp/B09LGLLVKY/
My story in this one still has guardian angels. Aar'in has left with his charge, but Zophiel (newly appointed guardian of the whole town) remains. He and the other angels are on alert to strengthen the people of Whitstead as All Hallow's Eve promises quite a bit of spiritual activity. They are reminded the battle is always the Lord's.
FOR THOSE WHO ENJOY HORROR ...
Moonlight and Claws is an anthology of short stories, starring the Wolfman. But not your typical werewolf.
The Wolfman.
Where does the Hollywood version end and folklore begin? What is the truth about the wolfman, the werewolf, the were, the lycan, the skinwalker and shapeshifter?
You know what? It doesn't matter!
Because here between these pages, we invite you to explore and enjoy and shiver and cry and laugh and cheer and sigh and even fall in love with the amazing imaginations of seventeen authors, who explore their own particular twists and turns and reflections on just what it means -- or could mean -- to be the Wolf.
Just which version do you believe in? Lost soul -- cursed victim -- avenger -- motherless child -- star-crossed lover -- lonely heart -- healer -- music lover -- loyal friend -- hero?
Which version of the Wolfman most resonates with you?
Open the book, explore, and find out.
He could be someone you know. He could be the "boy next door." He could be you ...
https://smile.amazon.com/Moonlight-Claws-Classic-Monsters-Anthology/dp/1952345472/
My story is Growls and Meows and it's a comedy. Ted Shaw is a werewolf who loves Broadway musicals and his five cats. He longs for a tribe. Will he ever find one??
LOTS of great stories by talented authors! If you love short stories that are not the norm for the Wolfman, this anthology is for you!
AND FOR THOSE WHO LOVE FAIRYTALE CHARACTERS:
Tales From the Tower is based on Rapunzel. Check this one out to see how far Rapunzel can go!
A burst of inspiration drives a baker to build a tower-without a door. But it proves to be the perfect dwelling for a certain old woman. The question is -Why?
A tower can be a safe place, especially during a zombie apocalypse. But what do you do when your safe place becomes a prison?
When communications between two castles have been cut off, a maiden must ride to rescue her friend from an evil ... realtor?
We all know the tale of Rapunzel and her hair growth problem, but what if her hair grew - everywhere? When the moon was full and bright? Yes, we have a werewolf in our midst!
Chemical warfare is a sad fact of our modern life, but what if scientists learned to modify people to give them supernatural abilities? Like telekinesis? Or maybe tentacle hair?
On a spaceship far away, a young woman lives alone in a different kind of tower. One day, her songs reach a fellow traveler...
These are but a few of the stories you are about to dive into! The sixteen stories within these pages will take you to the realms of the fairies, to desert lands far away, to war-torn places where weary characters just try to survive, to forests, to windswept seascapes, to London and New York City, and into the far reaches of the galaxy. Explore the realms with us!
My story, The Royal Treatment, sees Rapunzel lonely in the castle while her prince husband goes on quests, so she opens up a hair salon.
~~~~~~~~~~~~~~
Willoughby, Fairyeater, and all the anthologies can be purchased on Amazon! Woot! It would be a great help if you would please go to Amazon and type in the title and hit search. Then put it on your Wishlist. This doesn't cost a thing and will give my books a boost in the search engines!
All authors need book reviews, so please leave a review on Amazon. It can be as simple as "I liked it" or more indepth. The best reviews tell why you liked or didn't like the story, so please keep that in mind when you write a review.
Willoughby is now on Instagram! Wheres_Willoughby follows all Willoughby's fun and travels!
https://www.instagram.com/wheres_willoughby/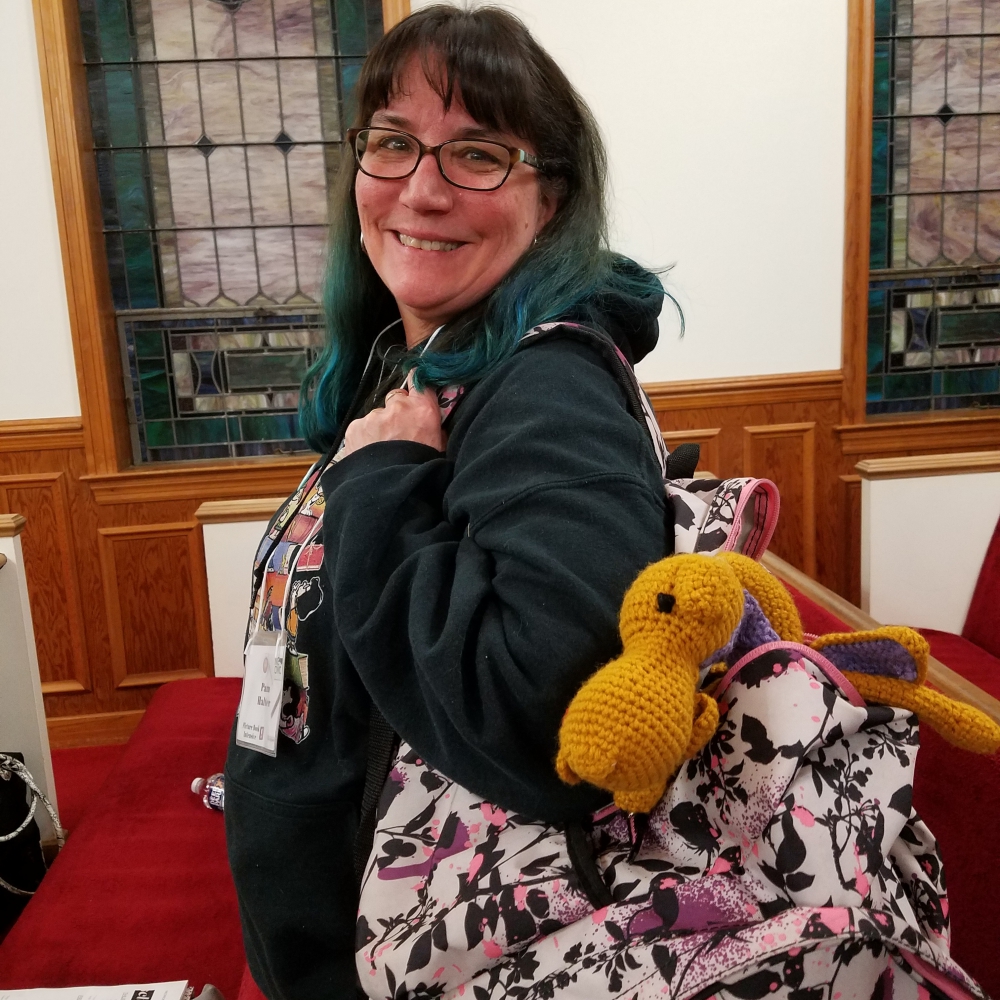 You can also find Willoughby on Amazon: https://www.amazon.com/dp/193879611X
Or Fruitbearer Publishing: www.fruitbearer.com
And please visit our Facebook page: https://www.facebook.com/WilloughbyandFriends/
Here's the link for my interview with Family Fiction Magazine about Willoughby! https://www.familyfiction.com/childrens-qa-pam-halter-willoughby-friends/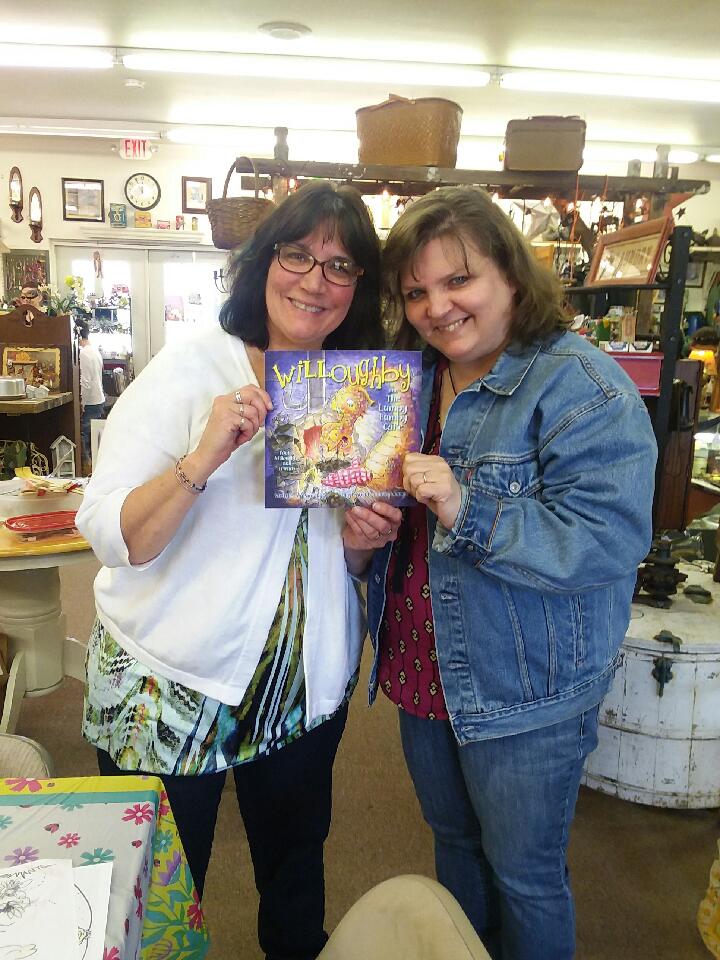 Kim and I love talking about books, writing and illustrating. If you would like to have us come to your church, group, school, or library, please contact me through this website. We are also available for workshops for children, teens, and adults.
You can follow me on Amazon: www.amazon.com/author/pamhalter
And on Facebook: https://www.facebook.com/authorpamhalter