Willoughby is excited to announce his NEW SUPER FUN PROJECT! He went to DE in March to work with his publisher, Candy Abbott, www.fruitbearer.com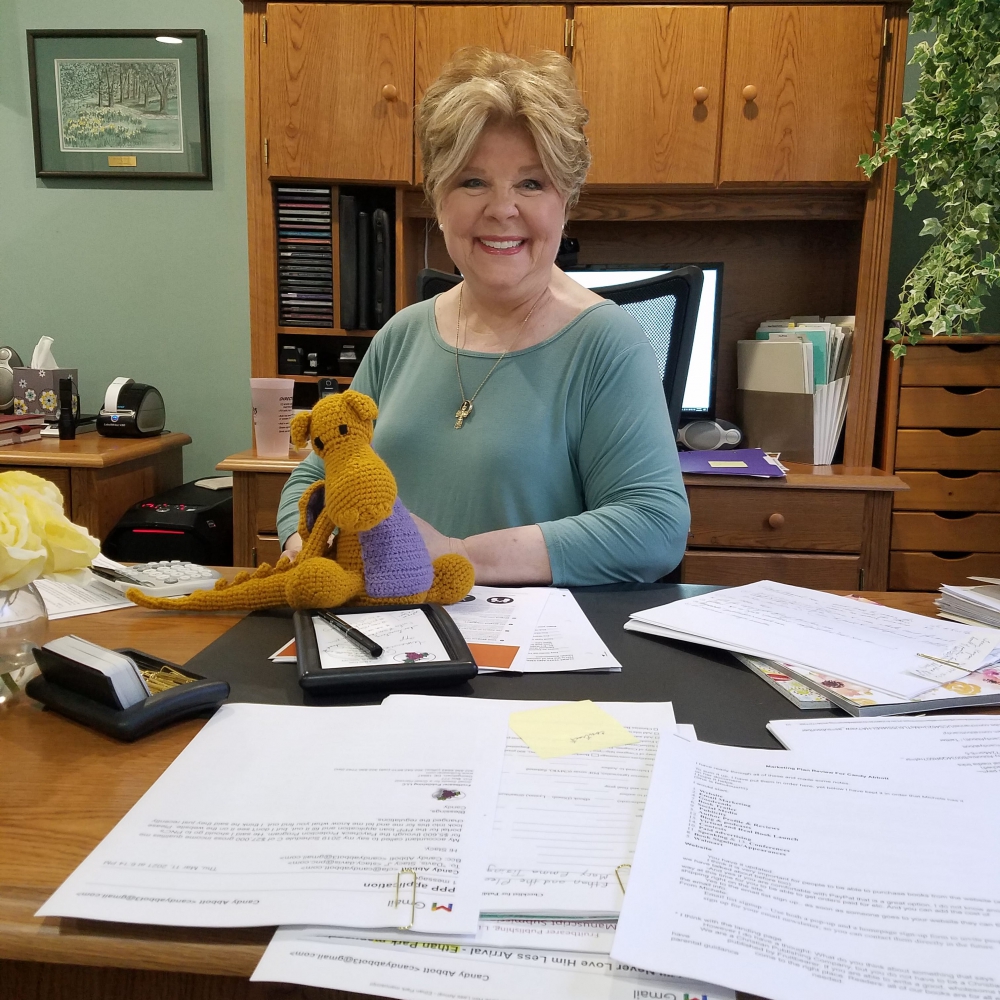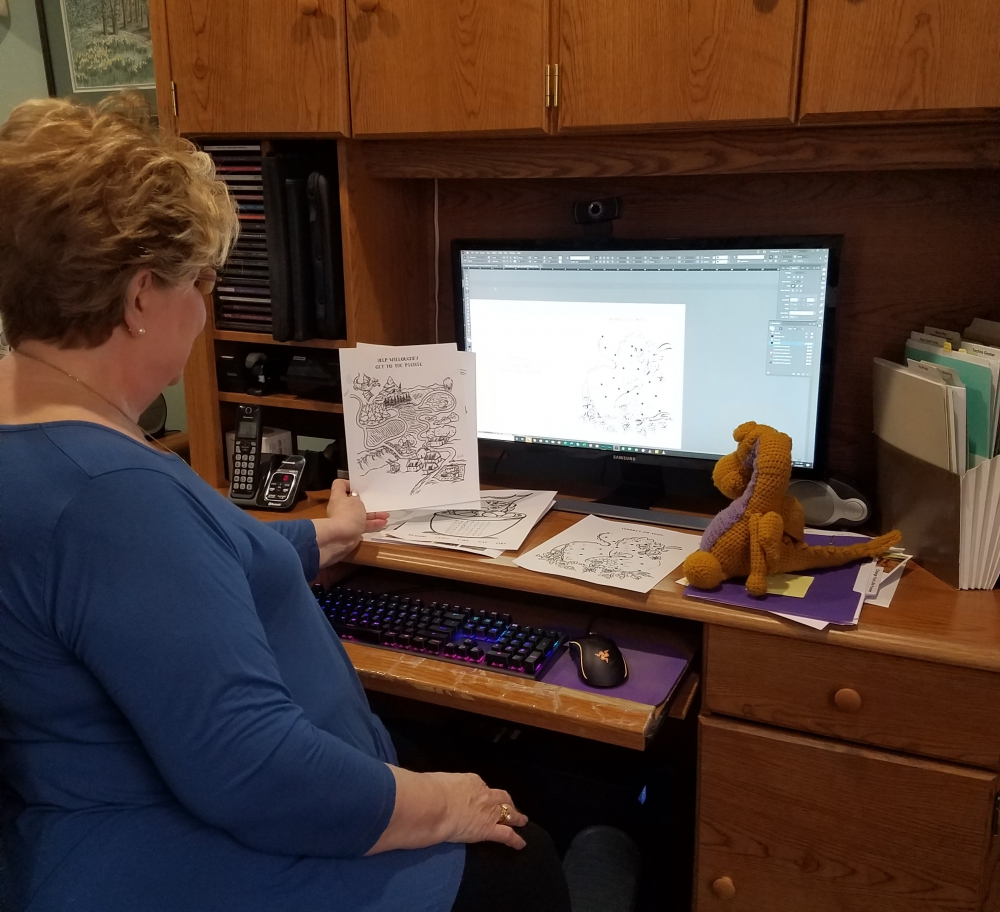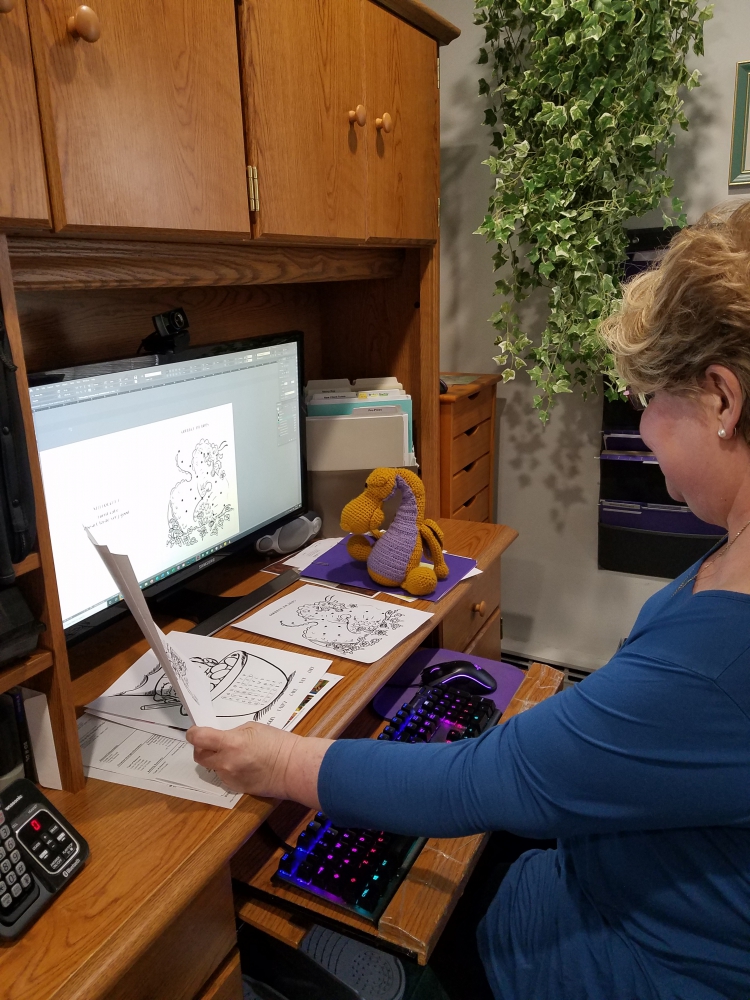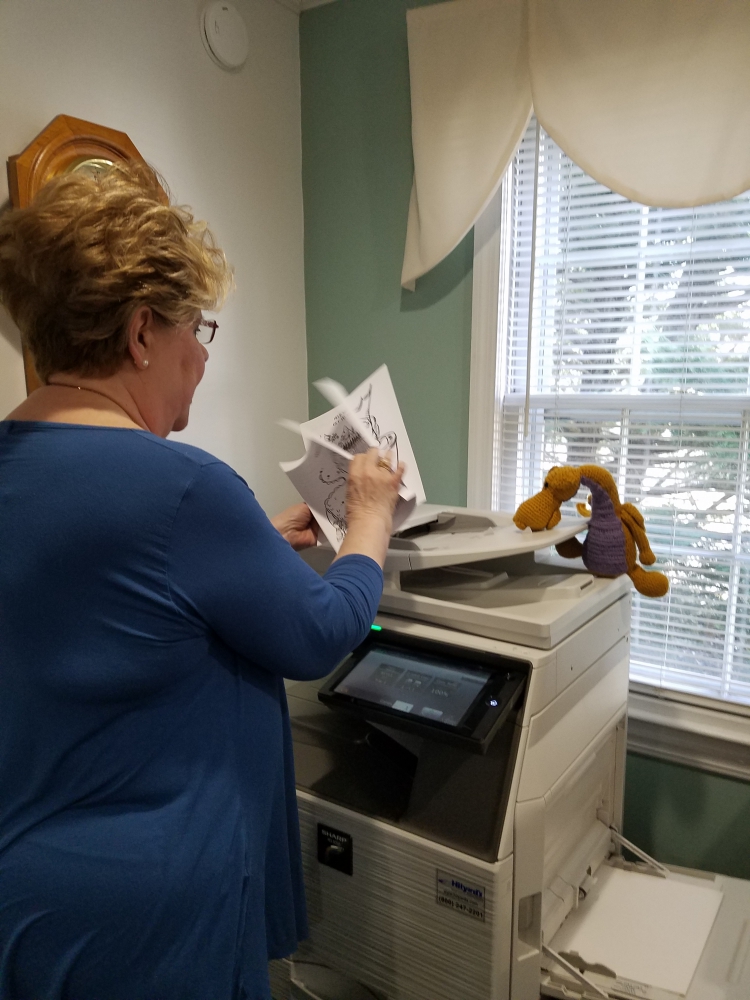 And NOW … Willoughby is proud to announce the upcoming release of his FIRST COLORING AND ACTIVITY BOOK!!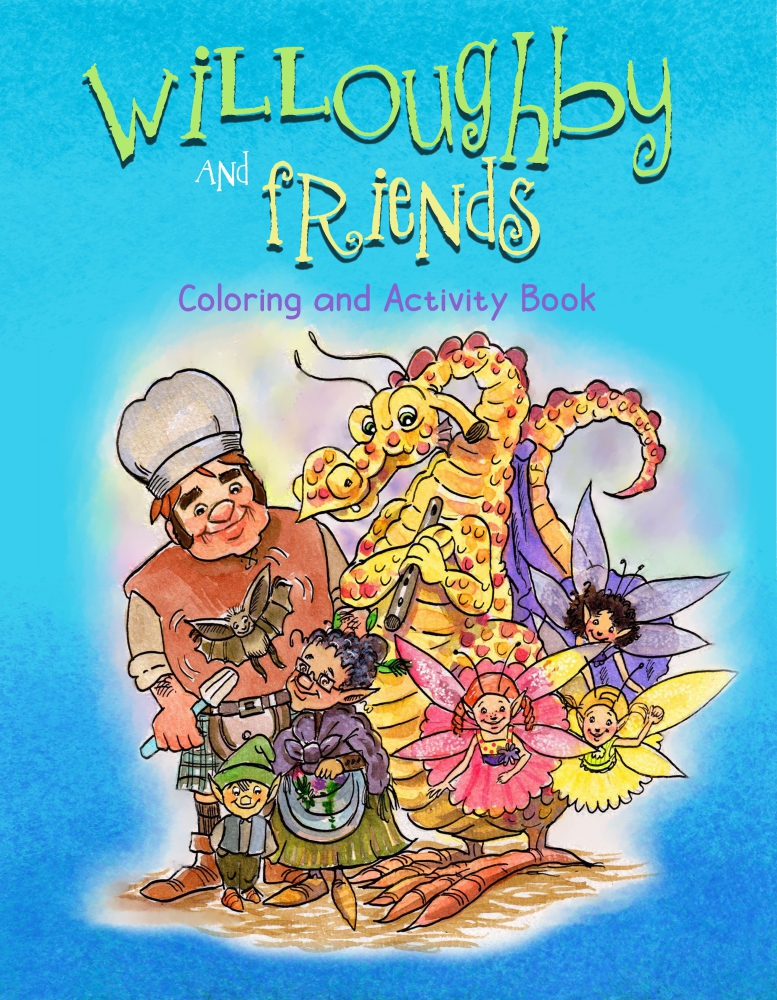 WOO HOO!!!!
Not only is the cover fabulous … check out the BACK COVER!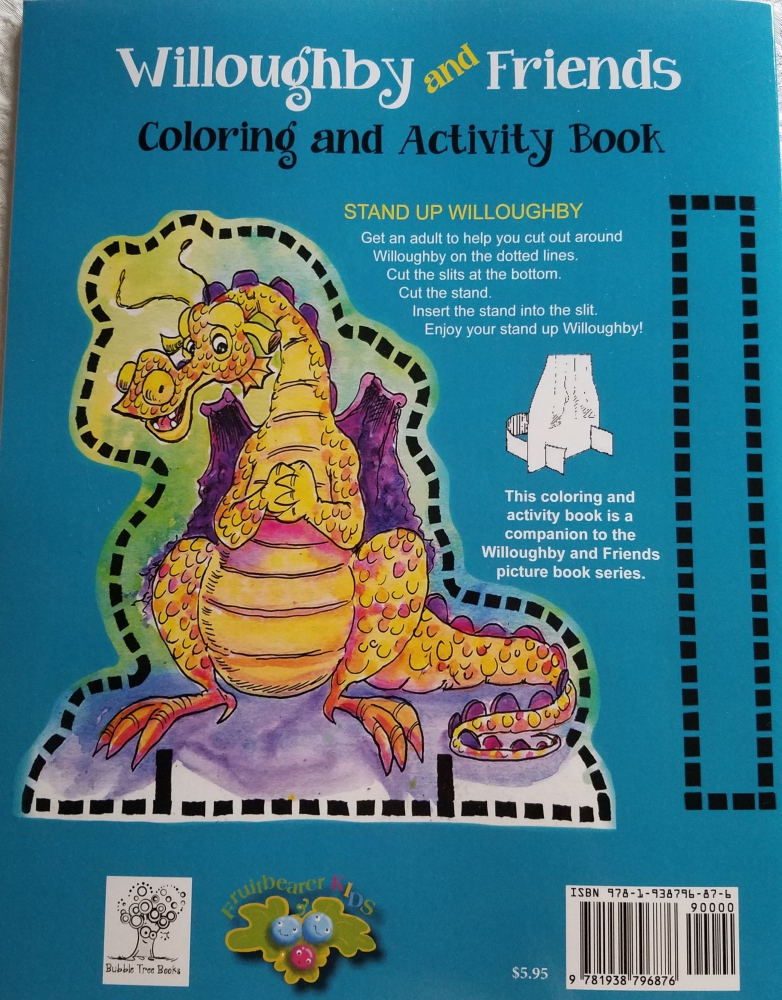 Willoughby's COLORING BOOK releases on Monday, August 2nd, which also happens to be NATIONAL COLORING BOOK DAY! So he will be celebrating on Facebook with a party! You can sign up here: https://www.facebook.com/events/140742428162808
Willoughby was also excited to meet Frank Peretti at the Realm Makers conference in St. Louis!!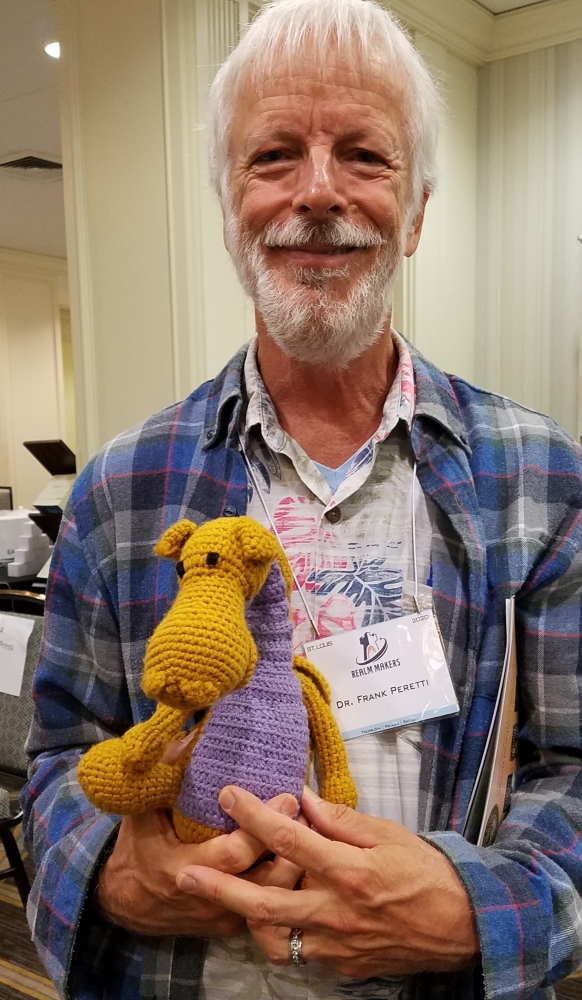 Christmas In July Reading
Whitstead Christmastide – a speculative Christmas Anthology
Do you need a little Christmas now?
Do you need a little speculative Christmas now?
Whitstead, December 1844
There has always been something a little otherworldly about the village of Whitstead; there are thin places, where the ordinary world touches on the realms of fairies, ghosts, and darkness. And this year, during the holy season of Christmas, various forces—dragons, demons, fae, dreams, and snow—act on the denizens of the town.
A dryad is on a mission to free something trapped in a mirror. A little girl prays for a Christmas pudding. A blind peddler sings in the town square. A gnome prepares for the mission of a lifetime. An alien spaceship crash-lands in the snow… And angels are on the move.
Charity and family love, healing and new purpose, visions and song, all awaken in the season celebrating the Greatest Gift.
It's available NOW on Amazon – either paperback or Kindle! https://smile.amazon.com/Whitstead-Christmastide-Speculative-Steve-Rzasa/dp/B08SGCD31R/
My story, On Whom His Favour Rests, is about two guardian angels, Aar'in and Zophiel, and their adventures during the two weeks leading up to Christmas Eve.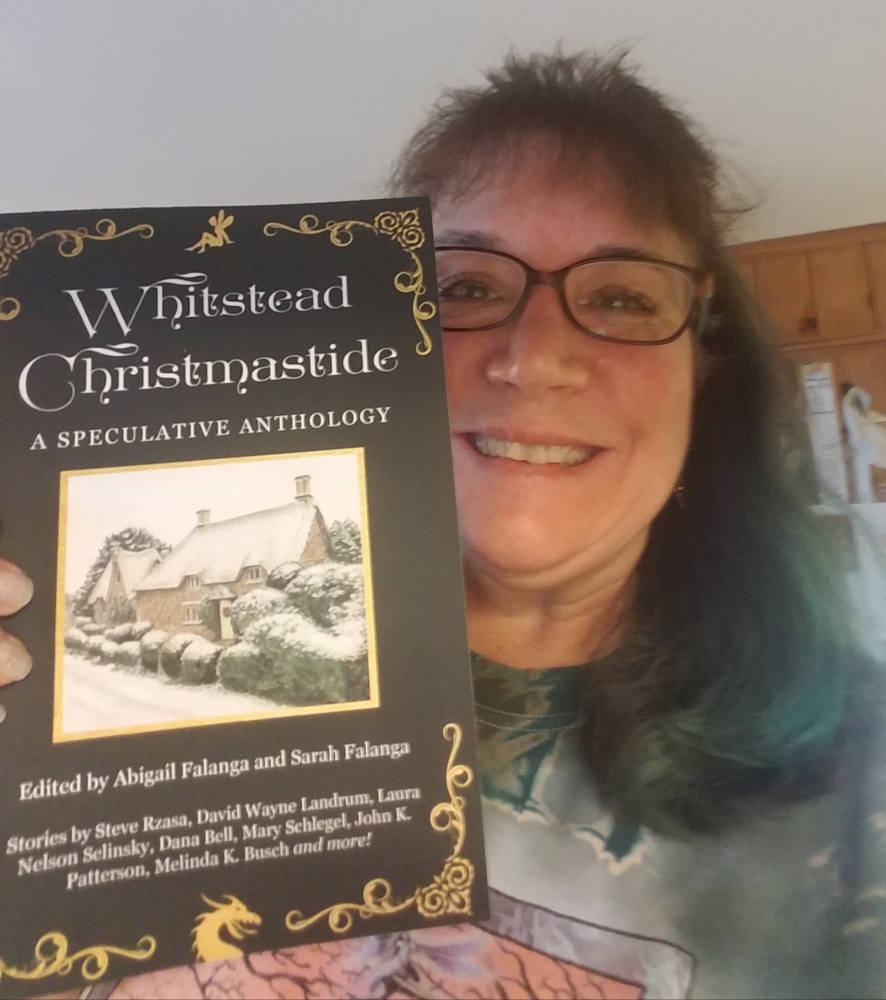 Also check out
WILLOUGHBY AND FRIENDS
Willoughby is a young and gentle dragon who loves making friends and learning new things. He lives in the land of Dern with his friends, Rosewings, Daisywings, and Violetwings (fairies), Chef Onslo T. Quagmire (an ogre), and his newest friend, Woodside the bat.
In Willoughby and the Terribly Itchy Itch Willoughby has an itch he can't reach. An itch he can't scratch. Not just a little itch, a TERRIBLY ITCHY ITCH! Nothing he does will make it go away.
What can a dragon do when he has a itch he can't reach? He calls for help, of course! See how some unlikely friends get together to relieve Willoughby of his terribly itchy itch.
In Willoughby and the Lumpy Bumpy Cake Willoughby has a problem. Tomorrow is Rosewings' birthday and every cake Willoughby tries to bake ends up lumpy, bumpy, black and burned. How will he ever surprise his friend? Frustrated, Willoughby tosses the burnt lump of cake out his cave door where it hits someone on the head. Someone BIG. Someone Willoughby never expected to meet.
Is Willoughby in more trouble than just not having a cake for Rosewings?
In Willoughby Goes A Wee Bit Batty Willoughby loves looking at his fabulous treasure trove every night before going to bed. One evening, he hears a CRASH outside. A mysterious creature has flown into his back-scratching tree and needs help. What will Willoughby do? Help a new friend or protect his Treasure?
I really love this story as I've introduced my first special needs character, Woodside the bat, who has damaged radar. This makes him partially blind, and he crashes into things and gets hurt. A STEM feature is included in the back of the book about biolumiscent creatures and plants! Kim added glowing mushrooms and more into the illustrations as bats are nocturnal, and she needed to have ways to lighten up the pictures.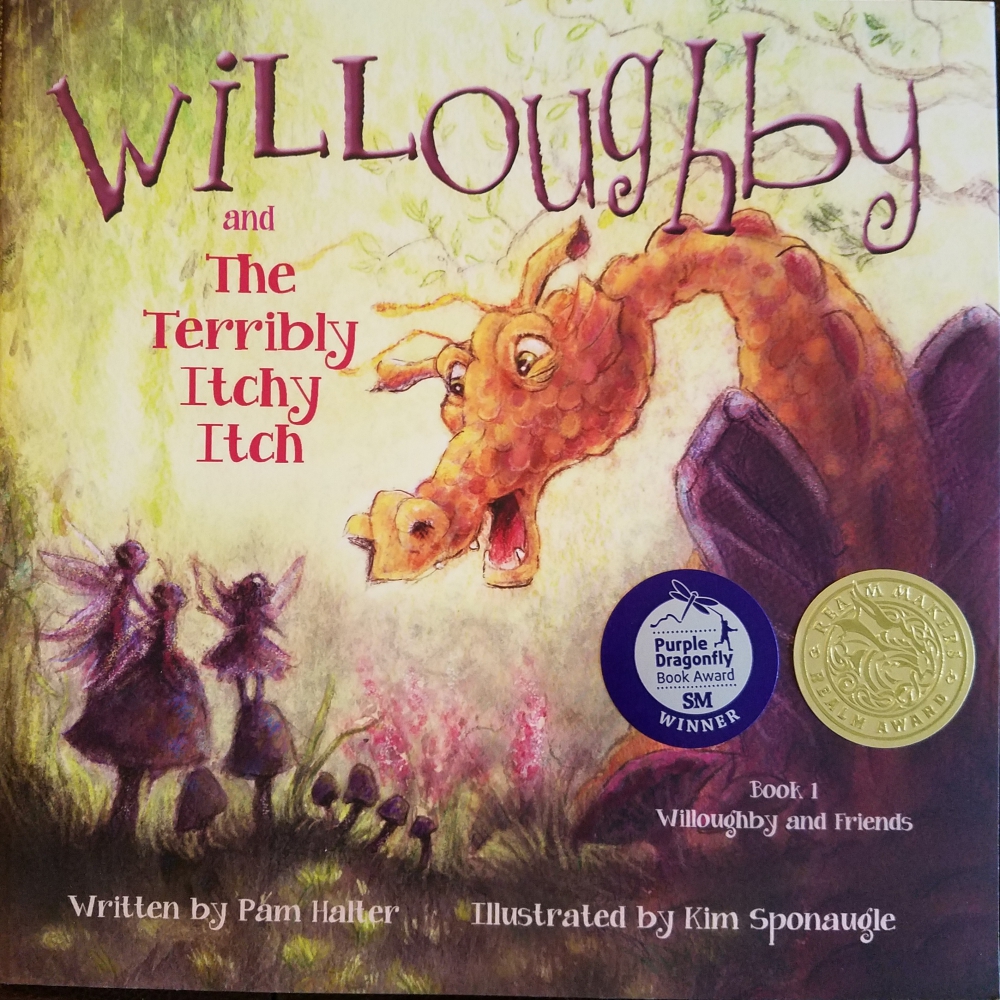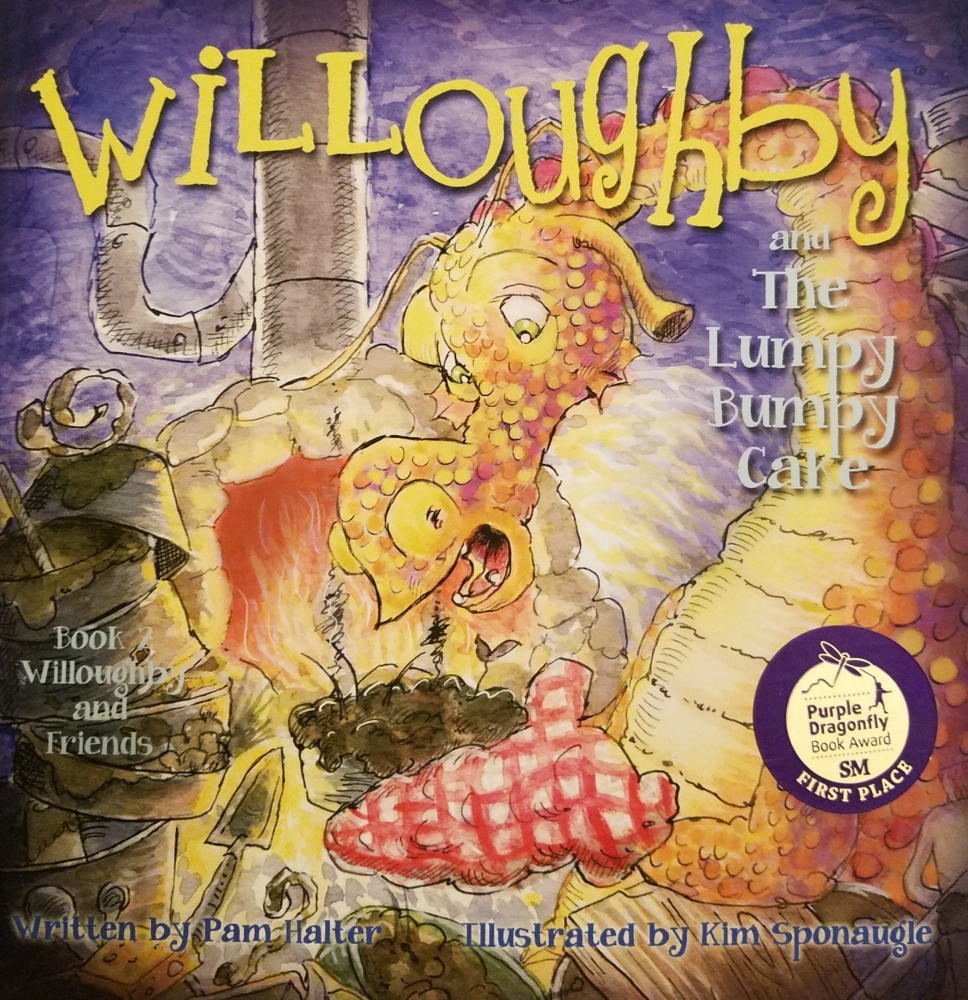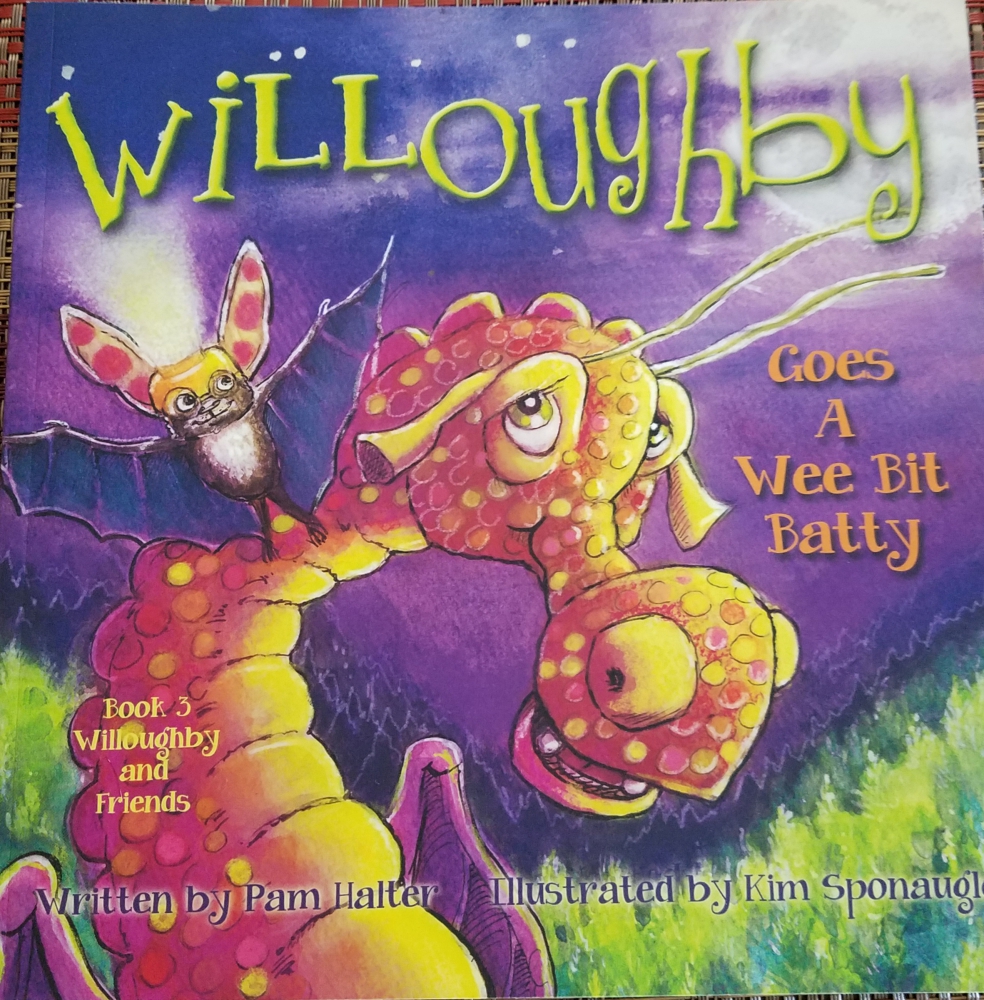 SUMMER READING SPECIALS!
I'm offering a discounted price for Willoughby – $12 a book plus $3 shipping. I'll also include a Willoughby coloring page.
If you buy the set of three Willoughby books, in addition to the coloring page, I'll add a box of crayons, a Treasure Box, and a Willoughby pad and pen. All that for $36 plus $5 shipping!
And if you're looking for a nice long read, check out my YA novel, Fairyeater! It's a grand, epic quest fantasy for ages 15 and up. I'm offering a special price of $12 and $3 shipping.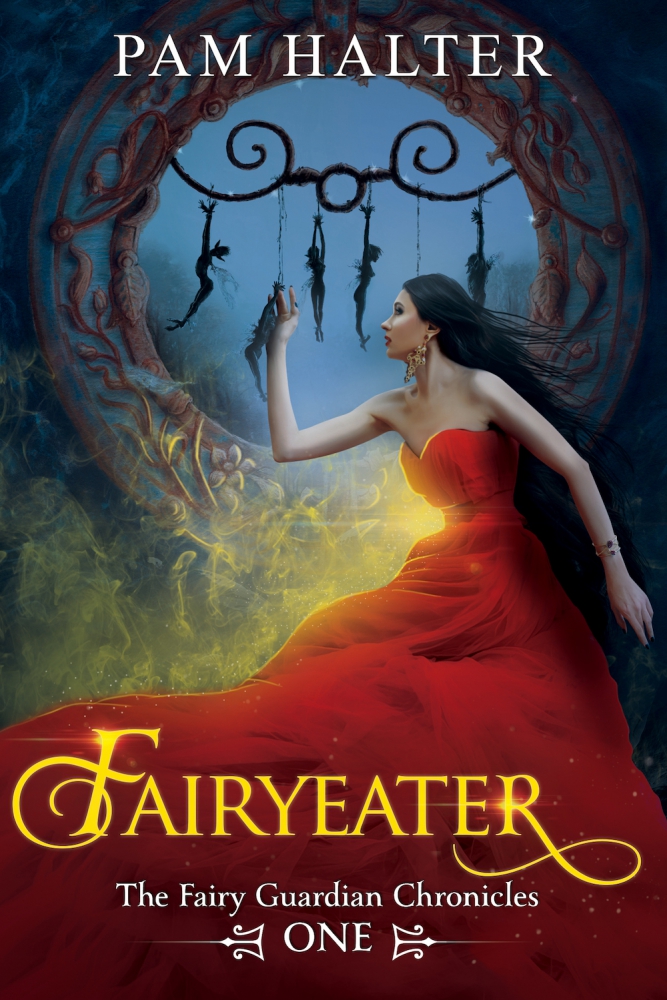 TO ORDER SIGNED BOOKS: contact me here (see contact at the bottom of the page.)
Fairyeater can also be purchased on Amazon in paperback or Kindle! Woot! It would be a great help if you would please go to Amazon and type in the title and hit search. Then put it on your Wishlist. This doesn't cost a thing and will give my book a boost in the search engines! Thanks! And you can like my Fairy Guardian Chronicles page on Facebook here: https://www.facebook.com/authorpamhalter/
All authors need book reviews, so please leave a review on Amazon. It can be as simple as "I liked it" or more indepth. The best reviews tell why you liked or didn't like the story, so please keep that in mind when you write a review.
Willoughby is now on Instagram! Wheres_Willoughby follows all Willoughby's fun and travels!
https://www.instagram.com/wheres_willoughby/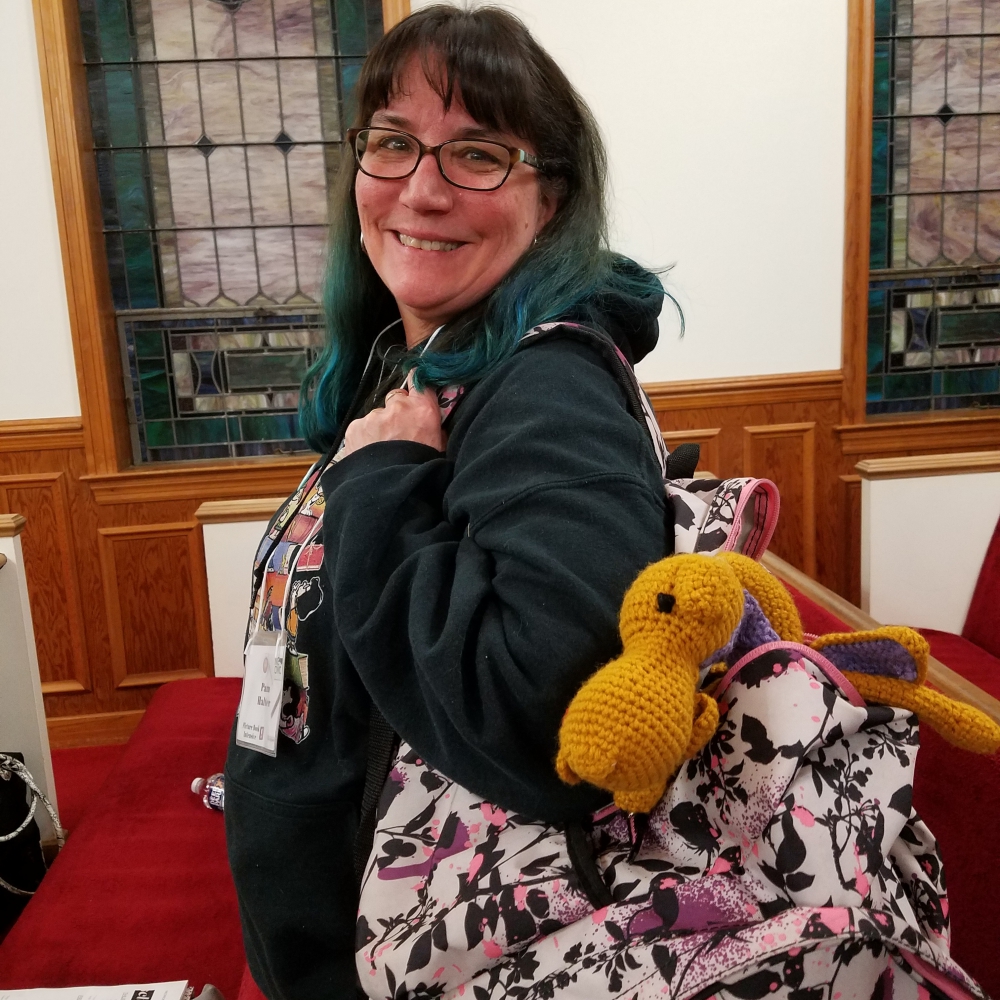 You can find Willoughby on Amazon: https://www.amazon.com/dp/193879611X
Or Fruitbearer Publishing: www.fruitbearer.com
And please visit our Facebook page: https://www.facebook.com/WilloughbyandFriends/
Here's the link for my interview with Family Fiction Magazine about Willoughby! https://www.familyfiction.com/childrens-qa-pam-halter-willoughby-friends/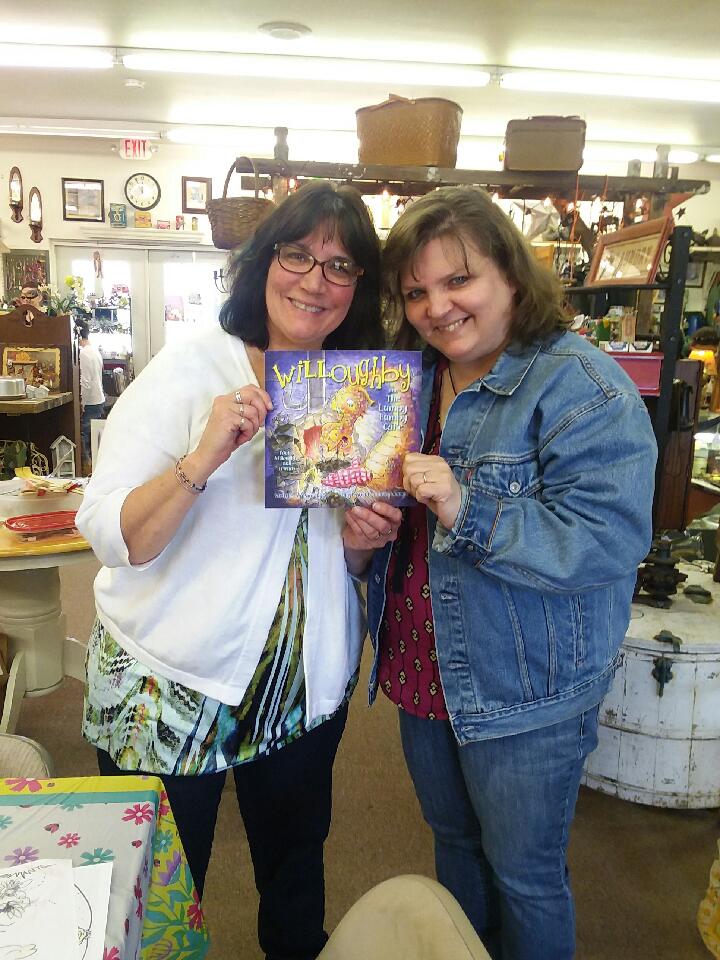 Kim and I love talking about books, writing and illustrating. If you would like to have us come to your church, group, school, or library, please contact me through this website. We are also available for workshops for children, teens, and adults.
You can follow me on Amazon now, too. www.amazon.com/author/pamhalter