hey FFFers! I'm super excited to share inside information on my dear friend and publishing sister, Laurie Lucking's, new release TRAITOR! I love the first novel in the Tales of the Mystics, COMMON, which is a Cinderella type story. And who doesn't love a good Cinderella story??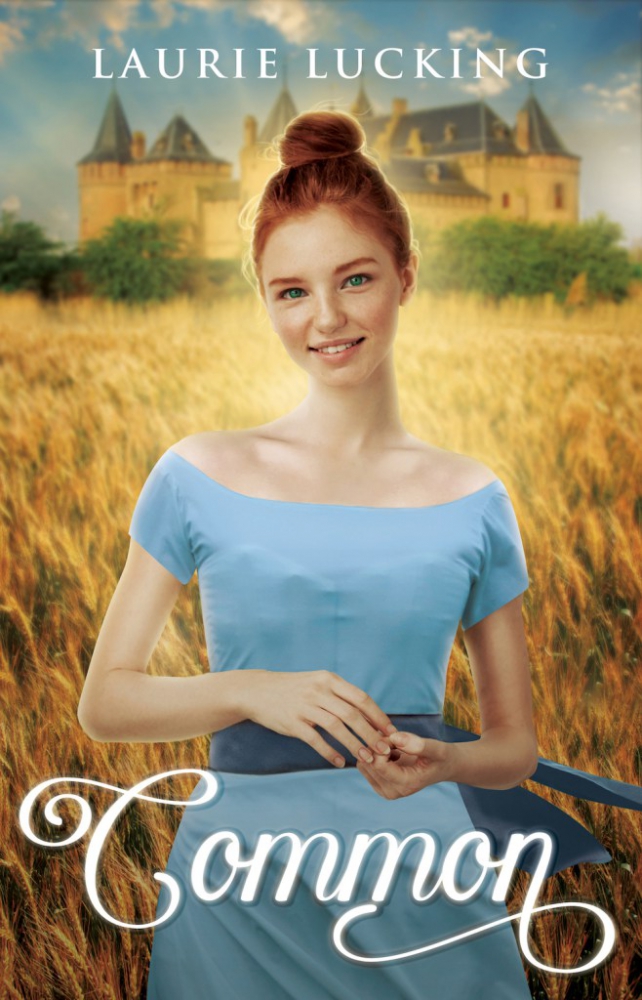 Today, Laurie is talking about connecting stories in her series. So interesting!
FFF: Hi, Laurie! Welcome back to Fairies, Fantasy, and Faith!
LL: Hi, Pam and everyone! Thanks for having me!
FFF: I'm really looking forward to learning how you're planning to connect these and future novels in your series. What ARE companion novels?
LL: The current and future books in my Tales of the Mystics series are companion novels—that means they take place in the same fantasy world, but each centers around a different main character. While I want each protagonist's story to feel complete enough to be read as a stand-alone, I also want the books in the series to build on each other in a satisfying way for readers who complete the entire journey.
FFF: Cool! Will you share some of the connections you're planning with other stories? Or does that happen as you write?
LL: Some connections between books I've had planned all along. For instance, there are hints in Common of all three of the other novels in the series. A few characters were introduced in Common with the intention of playing a role in a later book, such as Princess Penelope's little brother, Dominick, who will become central in Book Three. Most notably, in order to stay true to my series title and storyworld, each book contains at least a few mystics who influence events in a variety of ways. :)
FFF: So, TRAITOR is a companion novel to COMMON?
LL: Not, really. Traitor wasn't in my initial plan for the series, so my rough outline of the plot contained very few connections to the other books. Princess Penelope was a major carryover from Common, of course, and I was able to use Traitor to better set the scene for her brother's character arc in Book Three. But I didn't think readers would be satisfied with just that! It turned out to be a fun challenge to brainstorm more ways in which characters and events in Common and later books could also be relevant in Traitor.
FFF: I'm looking forward to reading it! I'm reading for the Realm Awards right now so can't take on a new novel until I'm done that. Tell us a little more!
LL: I needed a far-off destination for Penelope's new engagement where she might encounter further trouble with dark magic. The country of Delunia was mentioned briefly in relation to the sorcerers' secret plots in Common, so it turned out to be the perfect choice! I could tell Sister Rochelle had an interesting history in choosing to become a nun, so I sent her abroad with Penelope in Traitor as an opportunity to get to know her better. Penelope's sister Sophia showed interest in a prince from Lower Flynn in Common, so I circled back to give that relationship importance to Penelope's family in Traitor. Only the most astute readers will notice a romance that was barely hinted at in Common has now come to fruition. :) And my Leah and Rafe fans will be happy to hear that I found an excuse for Penelope to make a stop in Imperia before heading across the sea to Delunia!
FFF: Yay for a little romance!And you know I love those Mystic Nuns! I also love how stories can be orangic and take on a life of their own, sometimes helping the author work out details and sometimes even changing the story.
LL: I know, right? As I outline and write the last two stories in the series, I'm continuing to find more ways to intertwine the details of each book, and I can't wait to bring everything full circle by Book Four! Stay tuned for more mystics, more sorcerers, more adventure, and more royal engagements. :)
FFF: Woo Hoo! We're all about magic, adventure, fairies, sorcerers, and more here! Thanks for giving us a small peek into your process!
LL: Thank you so much for the opportunity to share about my series today! I'd love to hear about your favorite series of companion novels!
FFF: Anyone have any favorites? I've only had one cup of coffee so far this morning, so I can't come up with anything at the moment, but I'll be thinking about it! Congratulations, Laurie and Love2ReadLove2Write Publishing!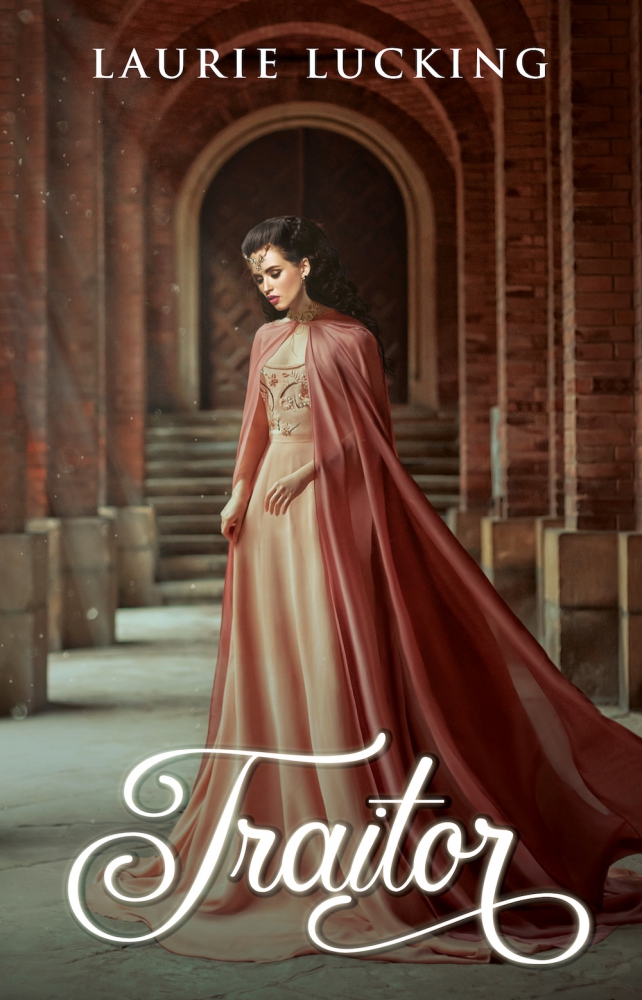 Princess Penelope has finally found a way to redeem her past mistakes—if only it didn't require betraying her new fiancé. Princess Penelope has been the object of gossip and ridicule ever since she returned home in disgrace following her failed engagement to the Crown Prince of Imperia. When her father offers a new start in a country far across the sea, she has no choice but to accept. Even if it means another betrothal, this time to a total stranger. Penelope arrives in Delunia determined to avoid bringing further shame upon her family. But her devoted, caring fiancé makes it harder to guard her heart than she anticipated, and rumors of dark magic haunt her with memories she'd rather keep buried far beneath her pristine exterior. When a poverty-stricken village outside the palace gates looks to her as their hope for a brighter future, Penelope embraces the opportunity to make amends for her transgressions. But in order to help, she must manipulate her new fiancé, putting her reputation on the line once more. And her heart. Can Penelope rise above the failures of her past, or will she forever be branded a traitor?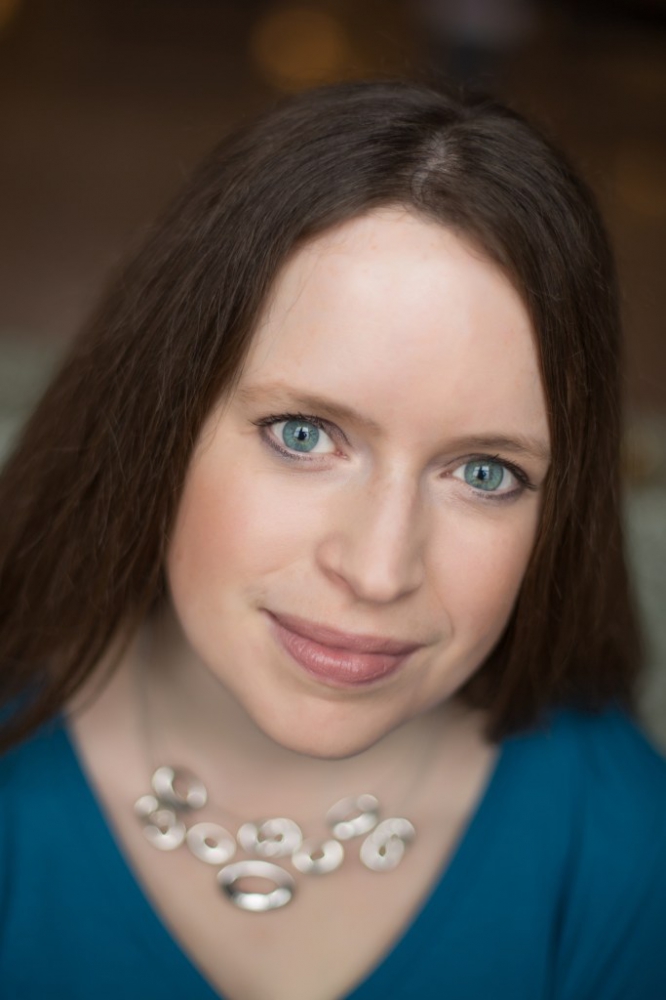 Laurie Lucking loves hoarding books, singing at the top of her lungs, playing games that don't involve too much strategy, and spending time with her husband and three energetic kids. A recovering attorney, she now spends her days as a stay-at-home mom and has discovered writing young adult romantic fantasy is way more fun than drafting contracts. Her fairy tale–inspired stories combine the excitement of discovering new worlds with the timeless enchantment of falling in love. Find out more about Laurie and her writing adventures at www.LaurieLucking.com
Social Media Links:
Website: www.laurielucking.com
Blog: www.landsuncharted.com
Amazon Author: www.amazon.com/Laurie-Lucking/e/B0796DGHX8
Goodreads: www.goodreads.com/laurielucking
Instagram: www.instagram.com/laurielucking
Twitter: www.twitter.com/LaurieLucking
Pinterest: www.pinterest.com/luckinglaurie
Facebook: www.facebook.com/AuthorLaurieLucking FB Reader's Group: www.facebook.com/groups/faithandfairytales
Facebook Launch Party Link (Thursday, April 29th, 8-10 PM EST):