If you're looking for Stop #8 on the Children's Book Scavenger Hunt, go here: https://pamhalter.com/fairiesfantasyfaith/171-Childrens-Book-Scavenger-Hunt-Stop-8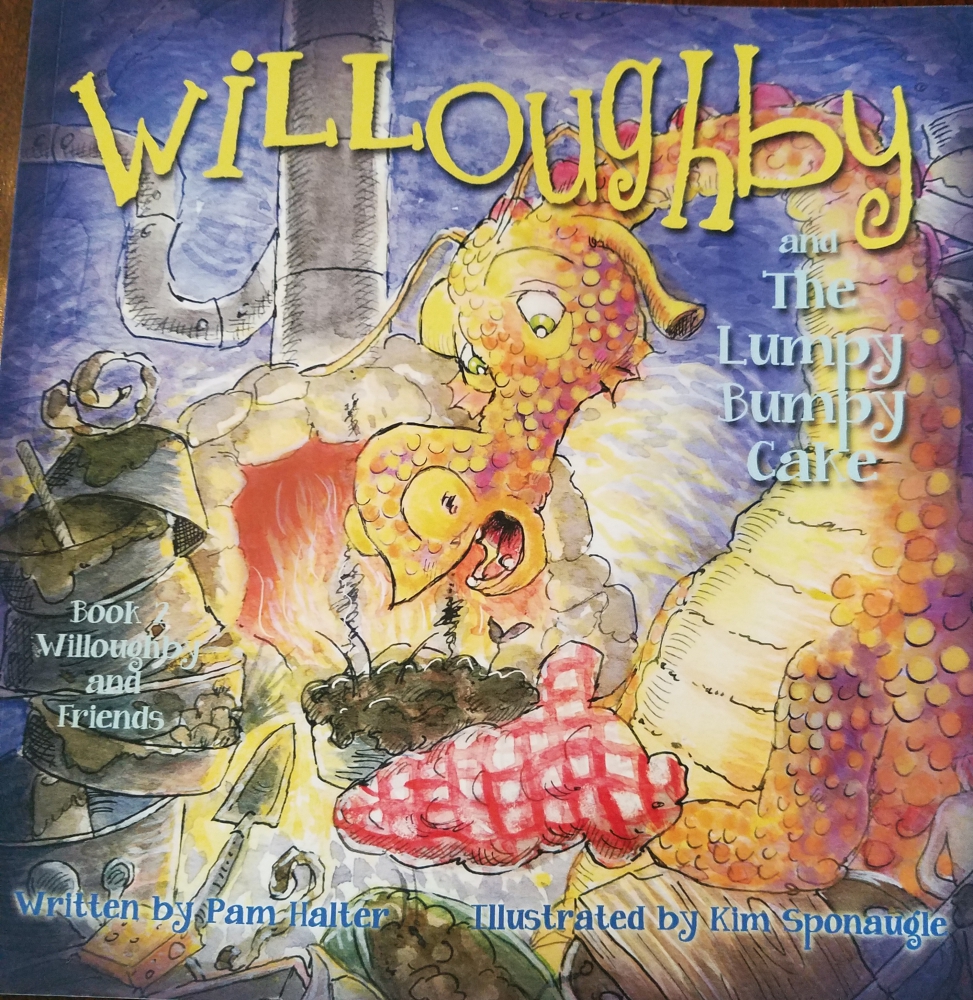 When Kim & I were deciding what story to do next for Willoughby, we thought about all the fun we have when we're brainstorming … eating brownies and drinking coffee. And we came up with a fun baking book! In Willoughby and the Lumpy Bumpy Cake, Willoughby has a problem.
Tomorrow is Rosewings' birthday and every cake Willoughby tries to bake ends up lumpy, bumpy, black and burned. How will he ever surprise his friend? Frustrated, Willoughby tosses the burnt lump of cake out his cave door where it hits someone on the head. Someone BIG. Someone Willoughby never expected to meet. Is Willoughby in more trouble than just not having a cake for Rosewings?
So, of course, we had to have cake for the book release! I baked a vanilla cake with yummy oozing fudge in the center. It was delicious!
To be entered into a drawing for a Willoughby baking bag, let us know your favorite cake!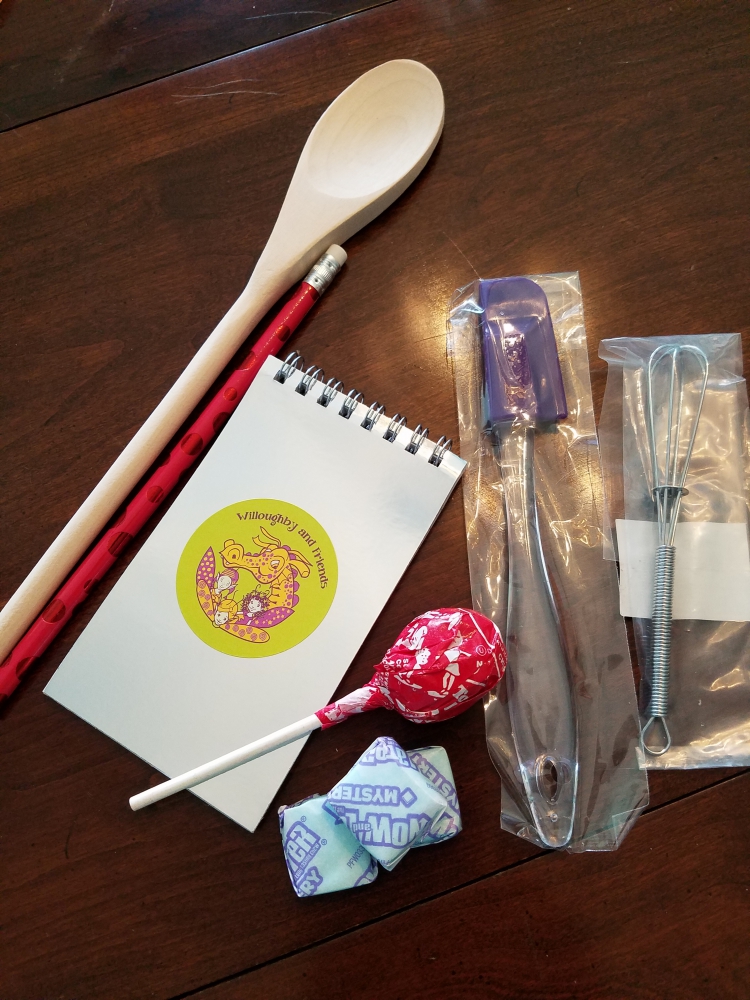 My favorite cake is my mom's Red Velvet Cake with Buttercream Icing. She baked it for my birthday every year in heart shaped pans. Because my birthday is Valentine's Day. And yes, I have the cake pans AND her recipes! I don't know how her recipe is different from others, but I haven't tasted a Red Velvet Cake likes hers in all the years I've tried.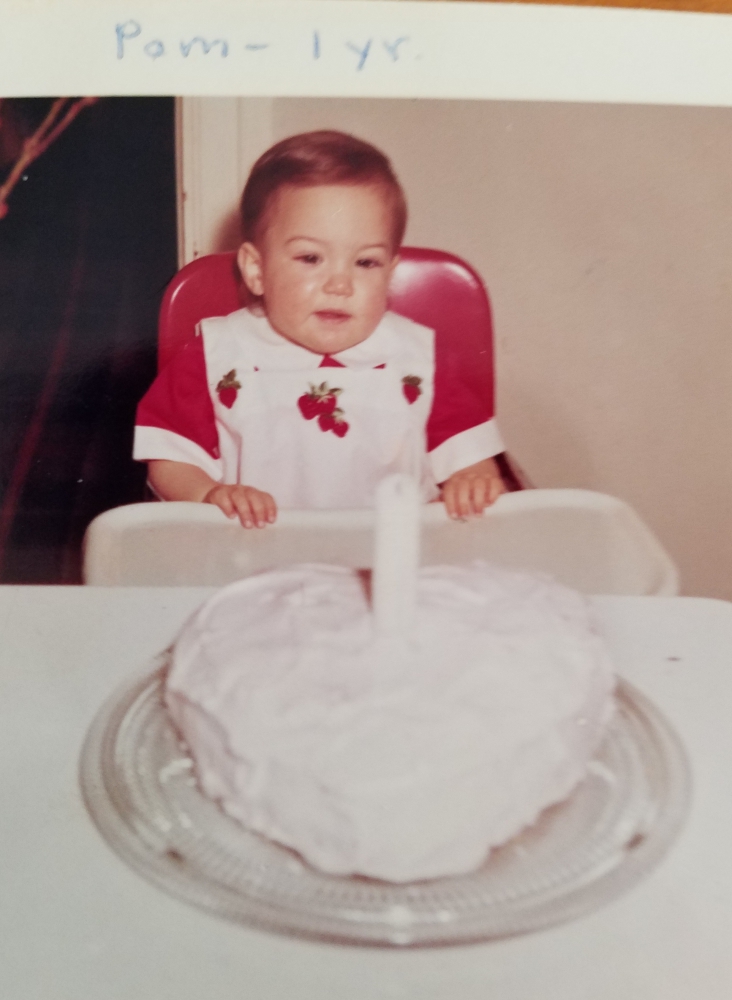 (This drawing is not part of the final prizes for the Scavenger Hunt – it's Willoughby's personal prize and will be closed on 9/15 at midnight EST)
If you missed the FIRST STOP on the Scavenger Hunt on Friday, please go to https://lisatawnbergren.com/2019/09/childrens-book-scavenger-hunt-stop-1/ and get all the info to take part!